What is the best day of the week to get married
Below is a guide to the pros and cons of getting married on each day of the week so you can make the right choice for you.
Do you have to get married on a Saturday?
You do not have to get married on a Saturday, but this day is still favoured by many as it eases planning for both couple and guests.

On a Saturday, your wedding guests will have fewer time-constraints. Your wedding ceremony can start earlier and the reception run later into the night without guests having to leave.
If you are considering opting against this traditional wedding day, it is worth thoroughly comparing the pros and cons before making a decision. The below sections give an overview of the other days of the week to help guide your choice.
Related articles: which season to get married planning timescales wedding budget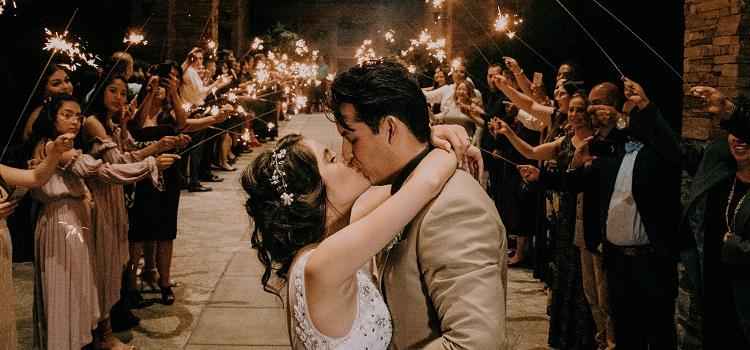 Sunday wedding pros and cons
Sunday weddings are becoming more popular as venues can be cheaper than a Saturday and will often have more late availability.

Also, as it is still the weekend your guests will be more likely to be free and able to attend. If opting for a Sunday wedding, it is recommended to get married earlier in the day to maximise time with your guests.
Marrying on a Monday pros and cons
The choice of a Monday wedding is still a relatively rare option except for Bank Holidays for a good reason as it can cause significant inconvenience for guests.

For the marrying couple, a Monday wedding can be an absolute bargain day and is perfect for those wanting to get married in a short time frame. Even popular venues will often have Monday availability throughout peak season, and the difference in costs can enable those on a budget to have their dream day still.
However, marrying on a Monday will mean that the majority of your wedding guests will need to take time off work which will detract from their holiday allowance. If a Monday is a must due to budget or timescales, it is worth adding more finishing touches for your guests to make them feel valued.
Related articles: which season to get married planning timescales finding a venue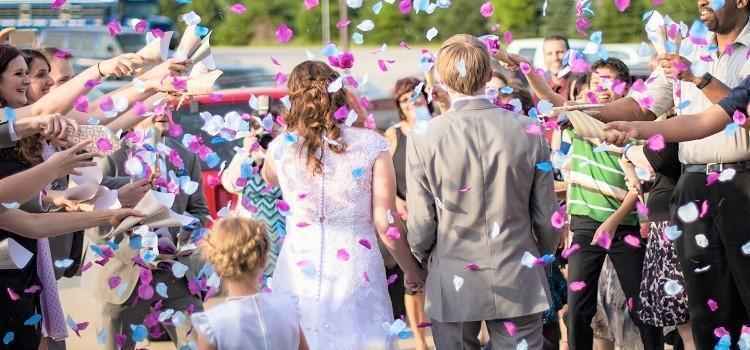 Midweek wedding pros and cons
Midweek weddings are generally considered to be good for the bridal couple, but more difficult for their guests. You will be able to make significant savings or have more of a lavish day for the same price as a basic wedding package on the weekend.
Having a midweek wedding is also a good plan if you would prefer an intimate ceremony and more guests for the evening only. However, a midweek wedding will require that your ceremony guests will need to book time off work and reschedule any childcare commitments.
If opting for a midweek wedding, it is worth pushing back your ceremony start time so that your guests can take a half-day off work. Choosing a venue close to where you live can also enable guests to make it a day trip rather than an overnight stay.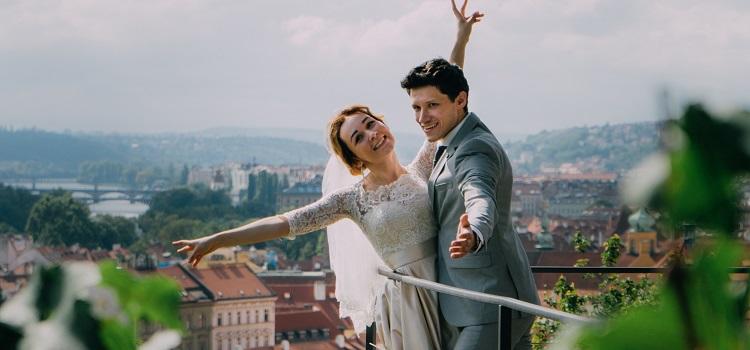 Pros and cons of a Thursday wedding
Venues and suppliers normally have the same midweek discounts for Thursday weddings. Venues will also often have late availability and top-rated suppliers will be able to service weddings at short notice.

For guests, Thursdays are perceived to be the start of winding down for the weekend and are less likely to be put off by your choice of day.
If opting a Thursday wedding, it is wise to start your wedding ceremony later in the day so that guests can take a half-day off work only. Where possible, also try to plan a brunch on Friday morning as an extra touch to thank guests. As with other weekday weddings, do expect wedding guest declines and natural attrition of guests leaving early.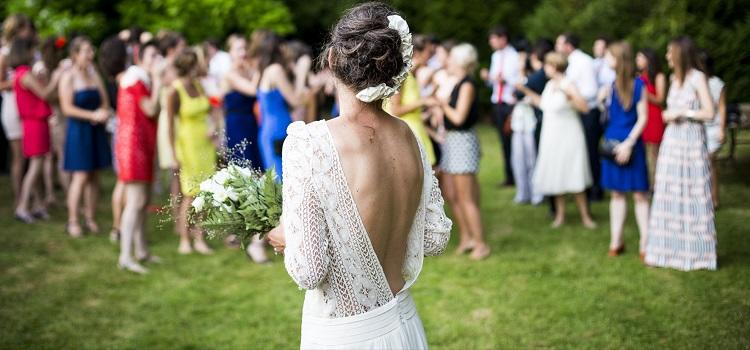 Friday weddings pros and cons
Friday is the last day of the working week, and most people are starting to wind down. If you want to pick a weekday wedding, this option allows guests to have their typical weekend with the bonus of your lovely wedding to kick-start it all off with.

This option also means that guests will not be dashing off or clock watching as everyone will have that 'Friday feeling'. If needed, you can also limit day guests without seeming cheap and invite more evening wedding guests.
If opting for a Friday wedding, it is worth pushing back your running order so guests can potentially take a half-day off work and then have a long weekend. It is also recommended to check that your venue will have parking and room for extra luggage for guests coming straight from work.
Should I have a Friday or Sunday wedding?
For those who cannot afford to book a Saturday wedding or who want a slightly different day, a Friday or Sunday can be a great alternative.
A Friday afternoon/evening wedding makes it easier to be selective about who you invite, invite adults-only and ensure that the wedding reception will have a party atmosphere. However, a Sunday wedding is a better option if you want a family-friendly wedding with more of a daytime/daylight celebration.
In terms of savings, venues will be marginally cheaper on a Friday as it is classed as a weekday and will also have more availability. Some suppliers also choose to take a Sunday/Monday weekend as these tend to be the quietest wedding days so Friday can ensure more choice.
Popular articles: finding a photographer wedding dress shopping catering options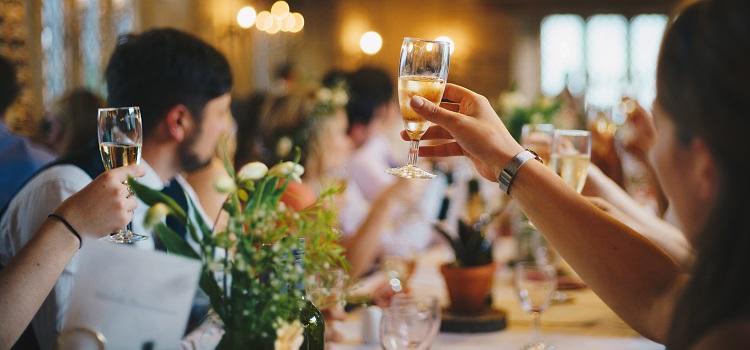 Are weddings on holiday weekends a good option?
Bank holidays are a smart way to beat seasonal price increases. Do look at the bank holiday dates for your wedding year and consider the Sunday prices as a viable alternative to the traditional Saturday.
Booking a wedding around foreign bank holidays for travelling guests
If you have a lot of guests visiting from abroad, it is wise to plan around foreign bank holidays. By booking on a bank holiday in their country, these guests can take a long weekend without using more annual leave.
Related articles: which season to get married planning timescales wedding budget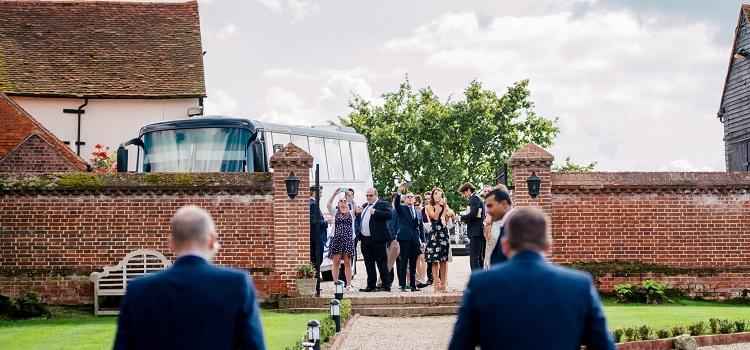 Which day of the week is best to get married on
It is essential to decide what your priorities are, and this will guide your 'day of the week' decision. Below are recommended options depending on your specific wants, and needs:
Best day to get married if a specific venue is a must: Let availability and budget guide your choice, and use this rationale to explain your decision to guests.
Best day to get married if a low-cost wedding is a must: If your budget is small, it is wise to look at a Thursday wedding. Weddings on Thursdays offer the most significant discounts while still accommodating your guests. Fridays and Sundays are also marginally cheaper if you can be more flexible on your venue and supplier choices.
Best day to get married to accommodate guests: If you want a wedding day that is easy to plan and ensures that most of your wedding guests can attend then a Saturday or Sunday wedding are the best choices.
Next steps: finding a venue