how to get perfect wedding photos
Your wedding photos will be one of the few lasting reminders of your big day. They can also be one of the biggest regrets if bridal couples do not get the pictures they hoped for.

The time now spent planning and getting beautiful wedding photo ideas will a valuable investment in your future memories.
Below is a straightforward guide to wedding photos every bride should have, where to get wedding picture inspiration, how to plan for bad weather and then share your ideas with your wedding photographers.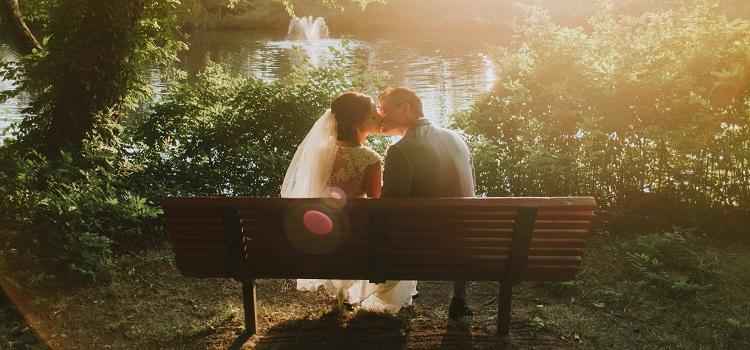 Related articles: Finding wedding photographers - wedding entertainment - wedding hairstylists - bridal makeup looks
wedding photographs: must-have pictures
For those with limited time, below are a selection of fail-safe formal photos that everyone I have known to get married have asked for, and you will want to have. The rest can be left in the hands of your photographers.

Bride with bridesmaids
Bride with parents
Groom with parents
Groom with groomsmen
Walking down the aisle shot (from groom looking to the bride)
The exchange of rings
First kiss with guests sitting behind
confetti throwing
Bridal couple with all guests
Bridal couple with Groom's family
Bridal couple with Bride's family
Bridal couple with both sets of parents
Full Bridal party
Father's speech
Best man's speech
Cake cutting
First dance with guests in the background
Related article: finding a wedding photographer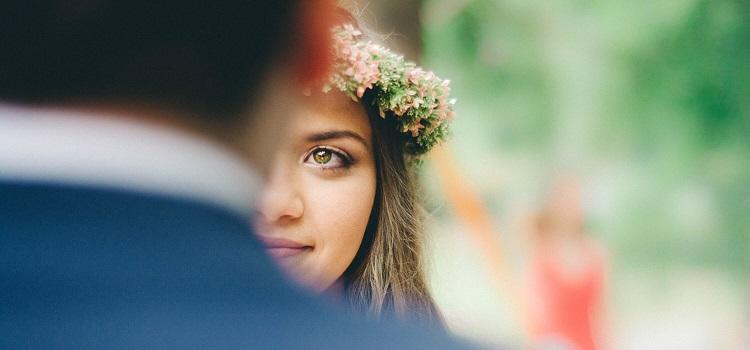 wedding photo: where to get inspiration
1. Revisit your venue for wedding photo inspiration
When re-visiting your venue, do make a note of your favourite features and landscapes so that these can be incorporated into your shots.

There may even be interior views that you want to be photographed as a lasting memory of the venue – especially if it will be hard to re-visit.

A lot of couples spend so much time, effort and money on their venue and your pictures will be your lasting memory of this special day.
2. Use your wedding venue's Instagram or Facebook for picture ideas
Often venues will renew/add pictures more frequently to social media than their main website. Viewing these can help you to understand what you like/don't want from other's special days.
3. Get the best wedding poses from looking at previous couple pictures
By reviewing old pictures of yourselves from events and holidays, you will start to see what poses and facial expressions make you both look your best. You can see natural things you do that you might like to recreate.
4. Use your wedding photographer's previous work for inspiration
By looking at some past examples of your photographer's work, you can guide your creative requests more realistically to their style and approach.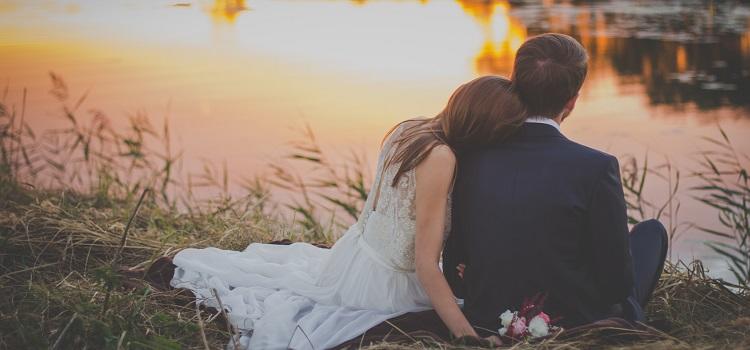 Creating a wedding picture inspiration board
Creating a document that stores all your beautiful wedding photo inspiration is a neat way to then decide what shots you like the most as you source more ideas.

Best way to create a Printable inspiration board: Pictures can easily be captured by using the 'screenshot' button on your computer and then pasted into a word document. This method is the best for a printable collage.
Best way to create an online inspiration board: If you would prefer to store your ideas electronically, then Pinterest is a great website for not only collecting images but then also making your own boards, which can remain private if you prefer.
Related article: finding a wedding photographer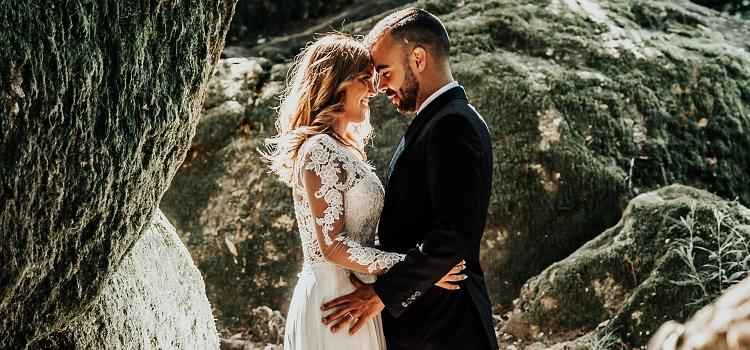 Planning wedding pictures in case of raining
Wet weather can provide great conditions for action shots of guests and intimate moments that only the rain can bring.

Therefore, it is worth asking your photographer to increase the number of documentary shots if the weather is bad on your wedding day. For a guide to different wedding photographer's styles click here
Other great wet wedding shots can include:
Umbrella shots either with groom being a true gentleman or kissing under two
Puddle shots can be particularly arty, or fun with the who bridal party
Sheltering under a tree with a dramatic sky
A secluded couple shot in a doorway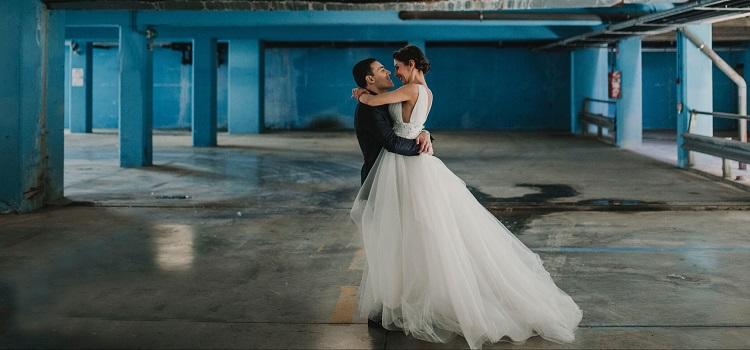 Engagement photo shots: perfect wedding poses
Ask for an engagement shoot with your photographer (if this is not already included in the package), so yo u can t ry a few poses and then see what the results look like in reality.

Do make sure to try a few natural smiles as well. On the day there will be a lot of pictures taken, so it helps to have a few expressions you know you will like.
Sharing inspiration with wedding photographers
Make sure to bring your perfect wedding photo inspiration board to the engagement shoot.

This will enable your photographer to give you their opinions and understand your wedding picture style preferences. It is much better to manage your expectations at this point.
Confirming your wedding picture requirements
Approximately a month before your wedding (this may be only a week for busy photographers), your wedding photographers will send through a form requesting more details about your day.
Whether prompted or not it is important to share your wedding picture ideas including:



Any must-have wedding pictures
Specific venue backgrounds you want
Wedding decoration that you want photos of, such as Cake, shoes etc.
Preferences on lighting for couple pictures and any groups shots.