sending out wedding save the dates
The 'save the date' allows you to let your guests know they are invited and to keep that date free in their diary without requiring all the details of your wedding.

Below is a complete guide to creating, buying and sending out save the dates.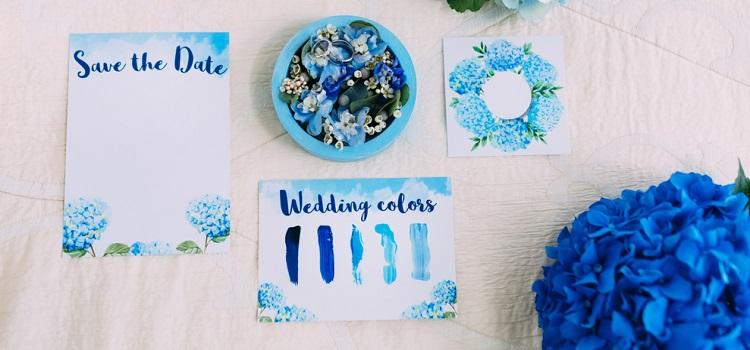 when to do save the dates
It is best to send the save the date out once you have your venue and date secured. This should be approximately at the eight-nine-month point, especially for summer weddings. This may seem too early, but it will ensure that the guests you want there will not have conflicting weddings arrangements.
Information needed on save the dates
The wedding save the date only needs to include limited text otherwise the critical date and venue will be less noticeable.

A simple approach to follow consists of the below text:


Both of your names
Date (with wording for the month to avoid any confusion if inviting foreign guests)
Venue with full address
It is also beneficial to state 'save the date', while the details will be obvious this is a gentle reminder.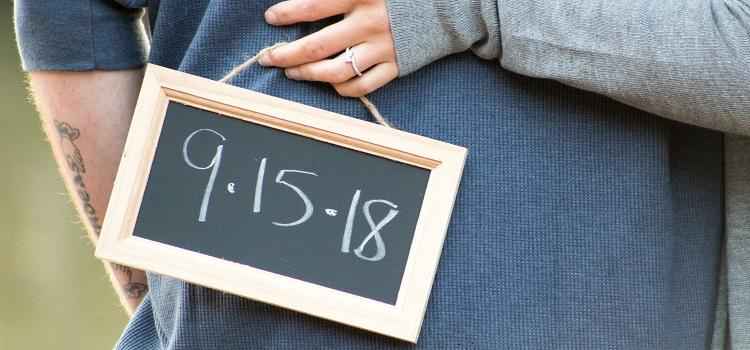 where to buy save the date cards
One of the cheapest options for the save the dates cards is by buying a standard template from a Stationery or gift card shop. These negative design costs and can be bought and completed within an afternoon. However, this often needs clear handwriting and designs can be more generic.

For even cheaper versions, standard cards can also be bought online via marketplaces such as Amazon, and for those looking for something a little artier, there are extensive options to select from on Not on either Not-On-The-High-street or Etsy.
best places to order save the dates
For brides wanting a low effort save the date option, some companies will design and create a bespoke style. The best places to find unique styles are on offbeat websites such as Not on the Highstreet or Etsy.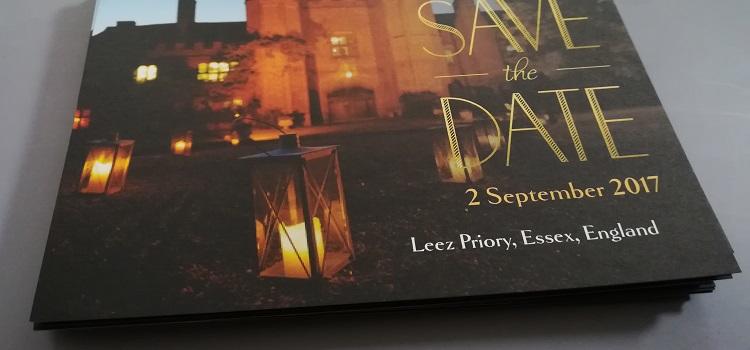 how to create your own save the dates
There is a wide range of websites offering customisable templates; a personalised save the date can be easily created in the evening. However, when using the template tools do be mindful of the hidden extras that will increase price considerably.

Below are a few websites offering this service
Papier
Tree of Hearts
Vista Print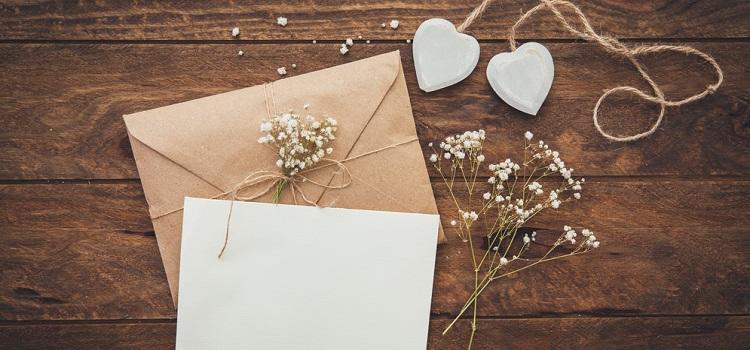 best fonts to use on save the dates
It can often be hard to see which fonts are most clear when and with such a wide selection to pick from this can often end up wasting precious time. Below is a list of fonts used for save the date cards that look just as good in print as they do on screen:
Garamond
Roundhand
Goudy old style
Goldenbook
alternatives to save the date cards
As the wedding industry continues to rapidly expand there are more and more alternatives to save the date cards. These options can be more memorable, which increases the memory of the date but do expect that the more novel the ideal, the more it will cost.
Before selecting an alternative option, it is essential to consider if you have the budget for this additional spend.
Current quirky options that seem to go down well are puzzle pieces, bookmarks, keyrings and fridge magnets.

Pinterest and Etsy are great websites to get more inspiration on ideas by merely searching ' alternative wedding save the dates'.
how to match the save the date your wedding theme
The save the date is a glorified reminder, and as such, it is recommended to limit time spent on this stationery and last touches. Where possible, it is wise to match the save the date to your wedding theme by:
Use colours that you will incorporate into your wedding
Add a visual of yourselves, the venue or a wedding item to increase association
If you want well-coordinated stationery and last touches, it is recommended to use the same provider for the invitations and seating plan board and using colours and fonts consistently. Do remember though, do not expect that everyone else will notice your attention to detail.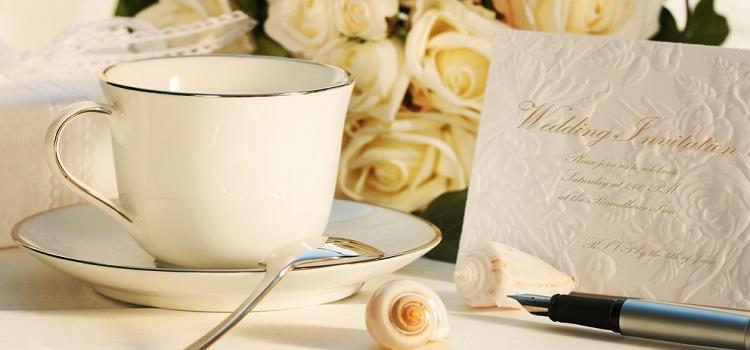 sending out save the dates by post
A postal Save the Day will give your guests a visual reminder of your wedding day and will often be stored somewhere as a reminder. To make sure that they arrive:
Contact your guests for their current addresses
Checking the weight of the save the dates before actually posting to make sure that your guests will not have to pay extra to get them
Stick to second class post – no one is expected to get these, and the additional spend is just not needed
how to address save the dates
While the save the date does not need to be personalised, it is essential to include those invited on the envelope to make sure this is explained.

This is particularly important when it comes to children and non-married partners. It is recommended to reach out to friends asap to start getting up to date addresses.