Guide to wedding save the dates
The wedding save the date allows you to let your guests know when you are getting married and to keep that date free. Below is a complete guide to creating, buying and sending out save the dates.
Related articles: Who to invite Wording invitations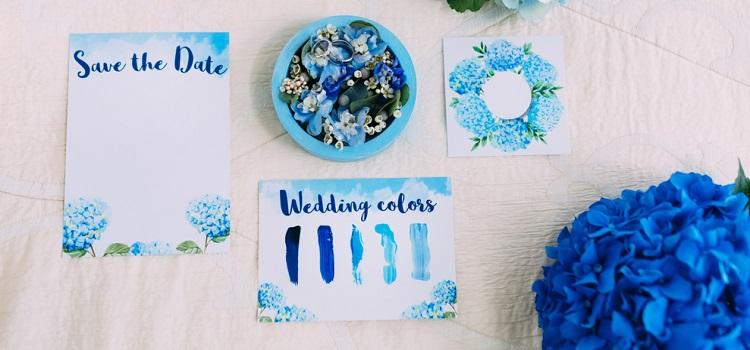 When to send wedding save the dates
It is best to send out save the dates once you have your venue and date secured, approximately eight-nine months before your wedding day. Sending early will guarantee your friends and family can make it to your special day.
Information to include on wedding save the date cards
The wedding save the date only needs to include the basic information outlined below:
Both of your names
Date (fully write the month rather than using figures)
Venue with full address
The envelope must be addressed to the people specifically invited (in case children are/are not invited, and partners are/are not invited).
Related articles: guest accommodation
inviting children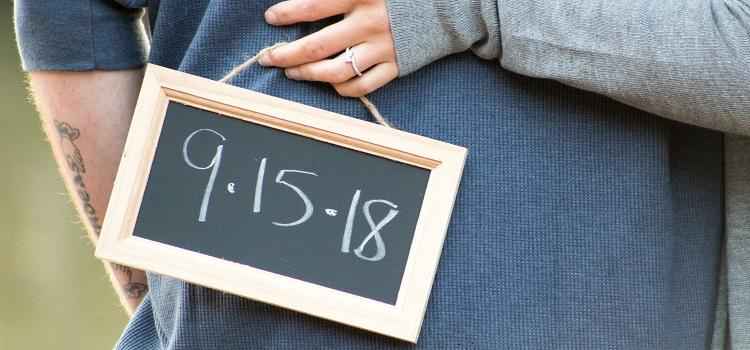 Where to buy wedding save the date cards
Generic save the date cards can be bought at most high street card shops and stationers, and these allow you to fill in your specific details by hand. Online stationers also have plenty of options, which often require delivery, but can ease time shopping around.

For brides wanting a unique style but the same low-effort approach, many companies will design and create a bespoke save the dates online. The best places to find unique styles are on offbeat websites such as; Not on the Highstreet or Etsy.
How to create wedding save the dates
Online stationers have a wide range of save the date templates, which can be amended, or fully bespoke options for those who want to create something unique. The end products are similar in quality to specialist companies but much cheaper. Below are three tried and tested providers:
Papier
Tree of Hearts
Vista Print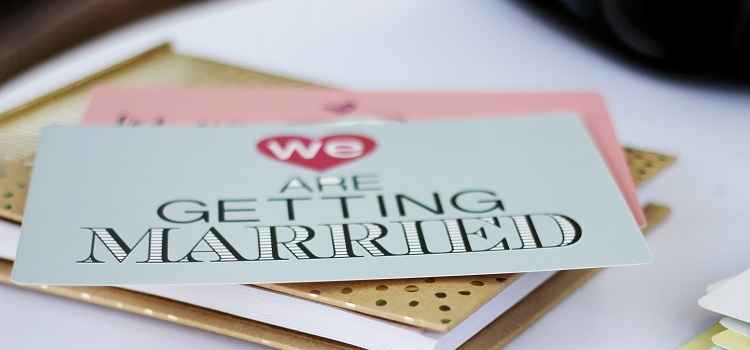 How to style and format save the date cards
Wedding save the date card size
The save the date only needs to be a single-sided card with enough room to contain all the information: A widely recommended size is a small postcard, either A6 or A5. Save the dates can be either portrait or landscape, but are most commonly landscape to allow the information to be aligned next to a picture or photograph.
Fonts for save the date cards
It can often be hard to see which fonts are most clear in print without wasting precious time. Four fonts that look very clear and elegant on printed save the dates are; Garamond, Roundhand, Goudy Old Style and Goldenbook.
Wedding save the date style tips
Below are top tips to ensure your wedding save the dates impress your guests:
Incorporate the colours and theme of your wedding to give guests a sneak preview of what is to come.
Use font styles and colours that contrast the background, so the date and venue standout.
If you choose to use a photograph, make sure that it is a high-resolution print.
Simplicity is best when it comes to the text background.
Co-ordinate the save the date with all other wedding stationery for a sophisticated look.
Related articles: how to save money on your wedding
invitation styles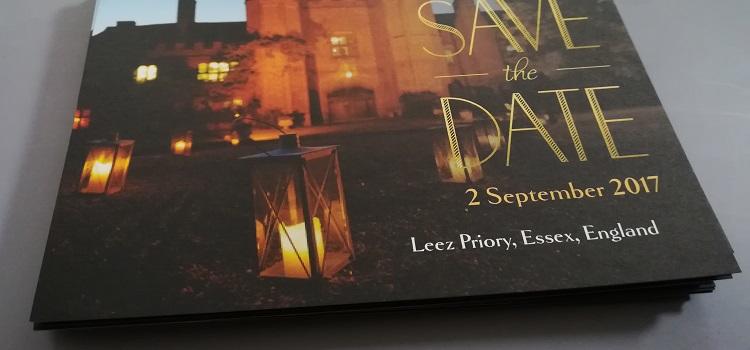 How to address save the date envelopes
While the save the date does not need to be personalised, it is essential to include only the names of those invited on the envelope to make sure this is explicit. It is particularly important when it comes to children and non-married partners.
Sending out save the dates by post
When purchasing your save the date cards, it is vital to ensure that envelopes are included. Address labels can then be printed using a 'mail merge' process, and postage added. Click here for a guide to completing 'mail merges' for wedding stationery and creating guest list trackers.