Guide to having kids at weddings
Inviting kids to your wedding can add a lot of fun for all. Below is a short guide to ensure that having kids at your special day is easy, stress-free and does not limit the adult celebrations.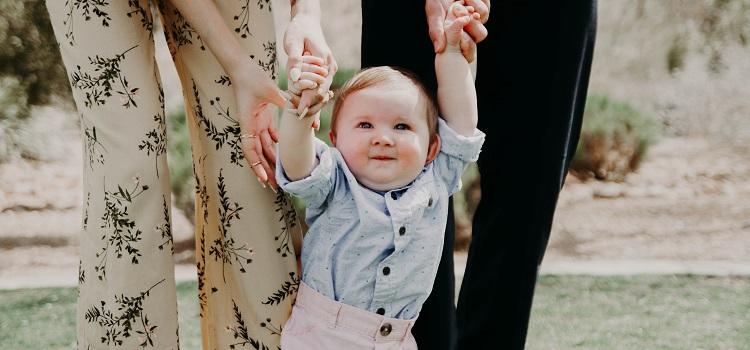 Children at weddings: What to plan in advance
Below are a few touches that will be greatly welcomed by parents and will ensure your special day is tantrum-free:
Ask your venue to advise on child-friendly rooms or other safe places where children can play.
Notify parents about child-friendly rooms, bottle warming facilities and toilets facilities.
Within the seating plan, locate families near exits and toilet facilities
Ensure your venue has enough highchairs for the meal and reception
Related articles: who to invite booking a wedding venue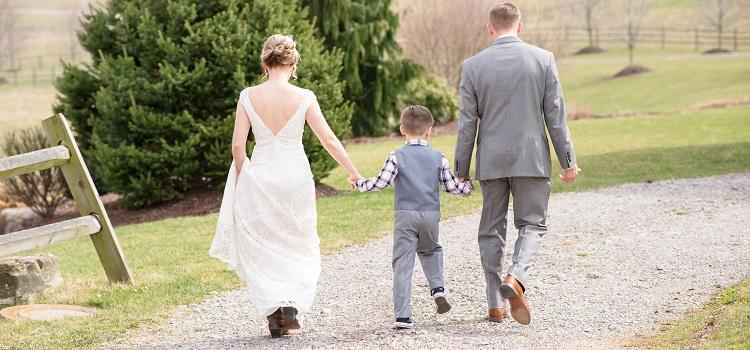 Ways to include kids in your wedding ceremony
Flower girls add the cute factor to the procession and will flower your walkway to your husband-to-be.
Page boys add the 'arw' factor to your wedding ceremony.
A Ring bearer is an important role that is best given to children above six who will look after the rings.
Confetti girls/boys allow kids to feel special in the ceremony and get involved in a creative task.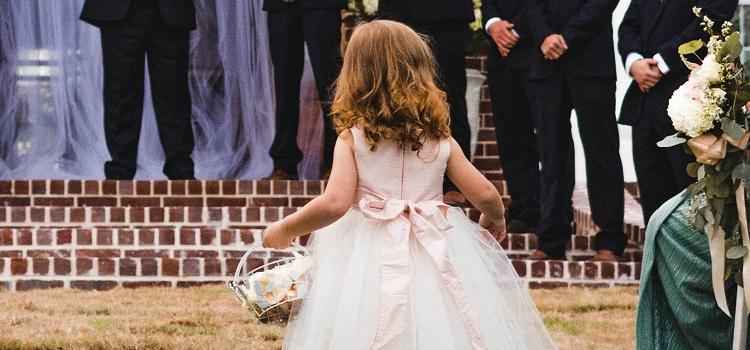 How to keep kids quiet in the wedding ceremony
Parents will normally take charge of bringing items to the ceremony to keep their children entertained but if you want to go the extra mile, it is a nice touch to include little puzzle, spot the difference or drawing books when guests arrive. Ushers can also signpost guests with children to the toilets and play areas near the ceremony room.
How to limit babies crying during the ceremony
It is standard etiquette that guests with babies and children will leave the ceremony if required. However, if you are keen that your 'I dos' are heard it is wise to contact your friends with children in advance. Kindly ask them if partners with babies or children can sit nearer the back and step out if they start to notice their child is getting upset or tired. Signposting them to a cosy, safe room to use if required is a nice touch too.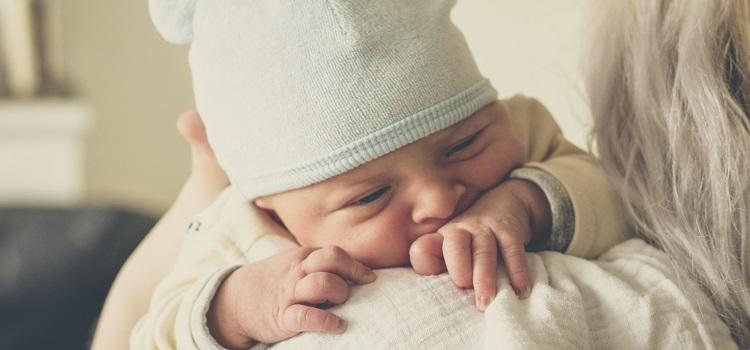 How to keep kids entertained at wedding receptions
If you have a lot of children at your wedding, it is recommended to supply some entertainment. Below are tips to keep children happy and entertained:
Lawn games: Jenga, bowls and building bricks can all be great, child-friendly toys that are perfect for outdoor weddings.
Disco props and inflatables: Bubbles, inflatable instruments and dress up items will ensure giggles and lots of fun for the youngsters before the dance-floor is taken over by the adults.
Magicians are a great entertainment option for distracting and occupying youngsters at critical moments, such as cake cutting and your first dance.
Balloon-makers are an excellent idea for young and old at disco time.
Before spending on entertainment, it is worth getting advice from a close friend with children to find out what is currently popular and most likely to be a good spend.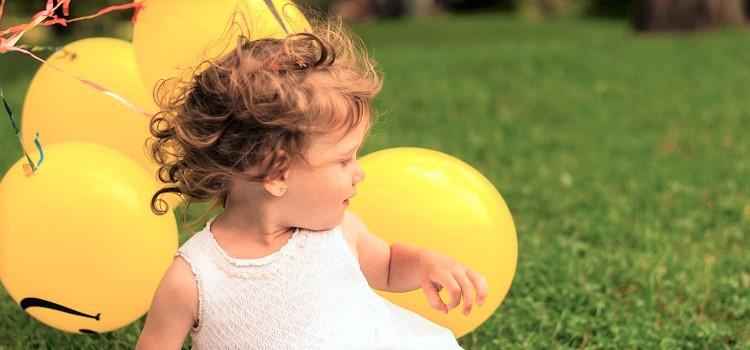 How to stop children ruling the wedding dance-floor
While it is very cute to see toddlers and children bopping away on an empty dancefloor, many couples want to ensure there is a transition when the speeches are done. The best way to ensure a clear switch over is to provide an area with alternative kids entertainment or activities.
Also, use your wedding band or DJ to announce the kids area, switch music so there is a clear divide and give shout outs to adult guests to get on the dance-floor.