how to have an English or American theme wedding
This article is designed to give brides on both sides of the Atlantic, tips and hints to make your special day have an authentic English or American theme.
differences between English and American weddings
Below is a list of the differences between English and American weddings so you can decide which elements to mix and match:
size of the bridal party
English bridal parties are small and often only contain a few select friends or family members. On average, a bride will only have three bridesmaids compared to the six an American bride would have:

This could be because English brides are expected to pay for their bridesmaids' dresses and some extras, while American brides are not expected to pay for any element of their bridesmaids' outfit.
order of the day
The order of the day at English weddings is much more spread out and has many more customary stages. Whereas, American weddings are normally evening-based and the running order of events is much more compact.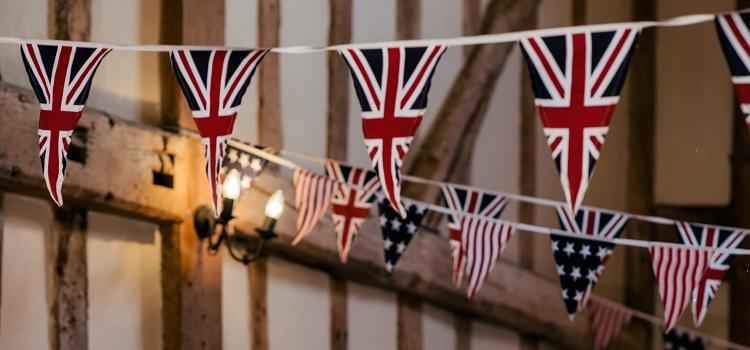 wedding reception drinks
American weddings include a cocktail hour where the bride and groom get to spend time with their bridal party and close family alone before joining the other guests. This gives a wedding an intimate feeling. English weddings have reception drinks that mix all guests, leaving more time to mingle with everyone but less time with those closest to you.
wedding reception running order
American receptions start with the entrance of the bridal party and couple (often dancing), straight into first dance and cutting of the cake. Usually, the first dance and disco will begin as the food is served. Whereas, traditional English receptions start with a formal wedding three-course meal, speeches, cake cutting and then the first dance.
speeches and toasts
The English toast follows a strict order; father of the bride, groom and lastly best-man. The best man's speech usually is a roast and is designed with jokes about the groom.

American speeches are much more relaxed in order, and the bride will often also get the opportunity to speak. Guests should expect more sentimentality at an American wedding.
who pays for the reception bar tab
English weddings usually have a cash bar compared to the standard open bar provided by American couples. This can save the couple money, but this may affect the overall party atmosphere as guests may be more cautious with drinking.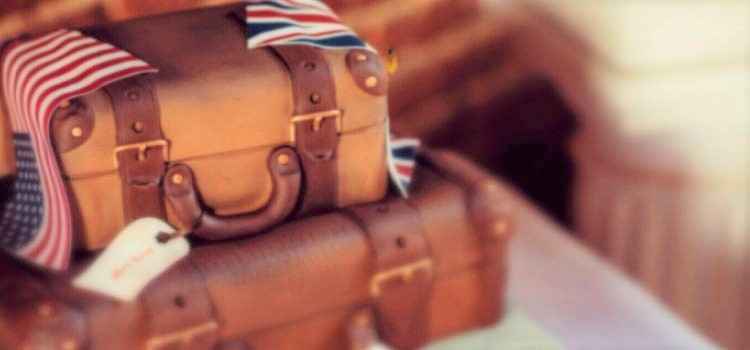 American wedding ideas
Add a wedding rehearsal dinner: This will allow both families to meet and get conversations started the evening before your wedding.
Arrive in an extravagant American car and make sure your photographers get the perfect photos.
Dance your way into the wedding breakfast: Pick a favourite tune and dance your way into the wedding reception to add a bit of fun to a formal English wedding.
Include a wedding cocktail hour: This will give you both extra time with your bridal party before greeting your other guests.
Make a bridal speech: Either share a speech with your groom or add in some of your thoughts and thanks.
Have an open bar wedding reception: This will ensure your guests genuinely let their hair down and get to leave their money in their room.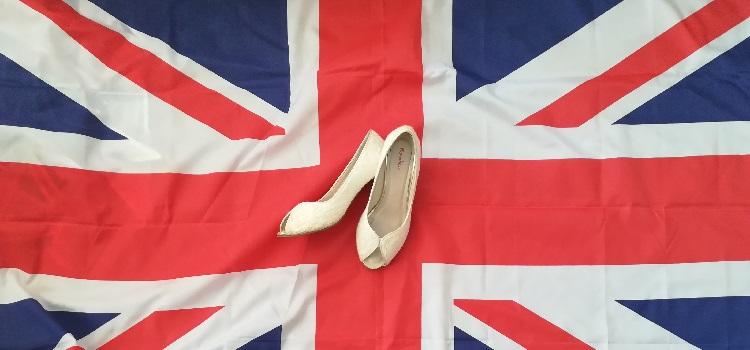 how to have an English theme wedding
Give your day an Englsh backdrop by picking a cultural or historical venue.
Add a twist of English decoration with fabric bunting
Start your wedding early and spread out the running order of the events, so you get more time to celebrate.
Arrive by horse and carriage or classic car just like a real royal
Include a high-tea rather than reception drinks and have tea flavoured treats and cocktails.
Add sophistication to your day and include traditional English food, such as a roast dinner.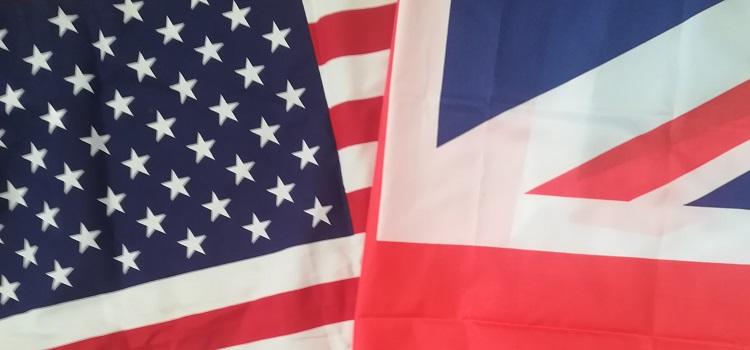 how to combine English and American wedding ideas
If you are keen to combine cultures on your special day, follow the below simple steps for the ultimate English and American wedding day
Decorate with English and American flags
Add flag Bunting across your reception venue
Ask your venue to fly Flags for both countries
have an English and American bridal party
Choose Bridesmaids dresses in royal blue or ruby red
Have beautiful red, white and blue floral arrangements and bouquets
Get your groom's party wearing flag theme socks
Serve English and American wedding food
Pick a flag cake or ask your cake maker to design something unique that incorporates both cultures.
Design and serve traditional American and English cocktails at the reception
Include English and American snacks or sweets for hungry guests
Host an evening American bbq or English cold-meat buffet
Add final English and American touches
Divide wedding favours by nationality
create a transatlantic wedding playlist