Wedding music options
Music is the perfect accompaniment to make sure your wedding day is atmospheric and memorable. The below article gives pros and cons to different wedding music options and then recommendations based on your specific priorities.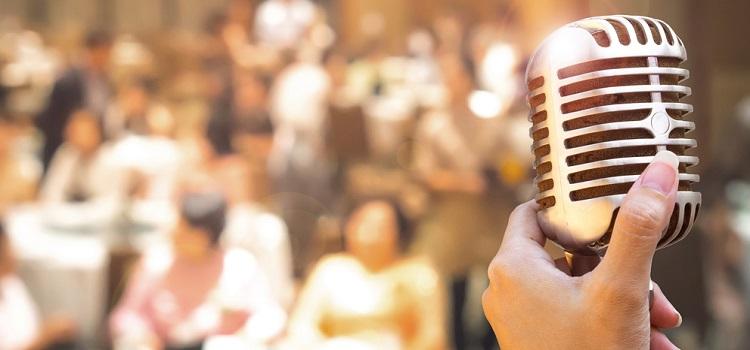 Pros of a live wedding music band
A live band will add an extra element of surprise and enjoyment to your evening reception. Bands are fun to watch, dance to and they can be very responsive to keep your guests dancing. Bands will often include some form of recorded music for interludes and they can add an extra touch of sentimentality to your first dance.
Cons of a live wedding music band
The extra entertainment that a band will bring to your wedding will come at a cost. The standard and versatility of the musicians do vary by price, and good bands will need to be booked up to 10 months in advance. Having a band will also mean more logistical planning with your venue.
Average wedding band costs: £1,200 - £2,000
Related article: Booking a band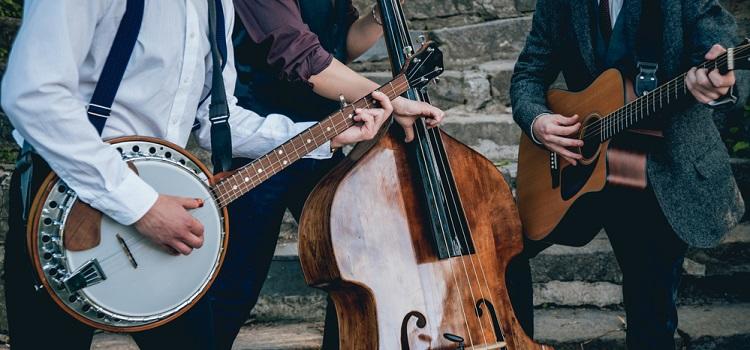 Pros of a wedding DJ
A DJ will mix your favourite tunes into a seamless playlist, which will keep guests dancing. DJs can play a broad genre of music and they can often be more responsive to your guests' needs and requests than a band can. While the pricing of DJs does vary, they are generally much cheaper than bands and need less logical planning.
Cons of a wedding DJ
The quality of wedding DJs and their music selection can vary a lot. The visual entertainment value of a DJ is more restricted than a band and although a wedding DJ can MC to make sure that guests are notified of the first dance etc, this may not always be included.
Average wedding DJ costs: £400 - £800
Related article: hiring a DJ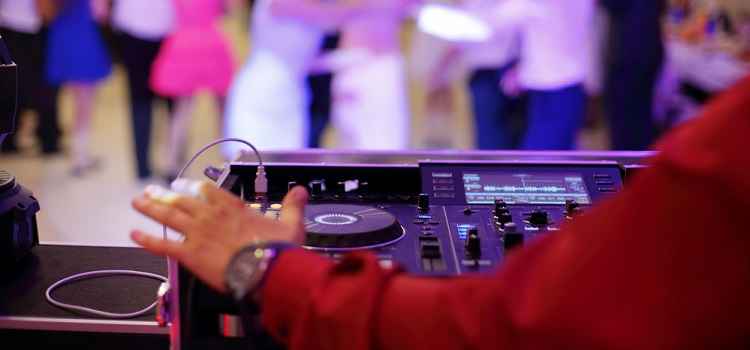 Pros of wedding instrumentalists
An instrumental band can add an elegant and emotive touch to guest arrivals, the ceremony and drinks reception. Bands can often play lovely versions of modern and classical songs that give a backdrop to get your guests talking. Occasionally live bands will have instrumentalists who can play separately earlier in the day too – this is always worth checking before going for this option individually.
Cons of wedding instrumentalists
On their own, an instrumental band has a limited usage at a wedding as they cannot provide the range of music needed for an evening disco. This option is usually combined with a DJ or band and should only be considered if you have the budget for the additional spend. The cost of an instrumental or string band can vary but will increase with the size of the band and quality.
Related article: booking a band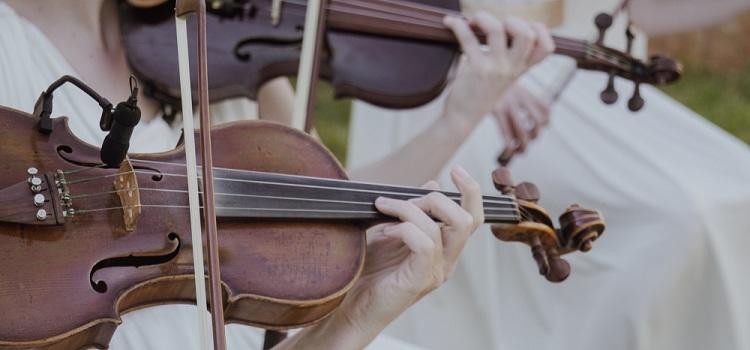 Pros of a pre-recorded wedding playlist
Creating your own wedding playlist is the cheapest music option, which will leave room in your budget for other entertainment touches. This option also enables you to have complete autonomy over what music is played at different points in your day. There is an abundance of ready-made playlists in Spotify and other platforms that can then be amended to your musical tastes.
Cons of a pre-recorded wedding playlist
If you are creating your playlist, you will need to invest time in downloading venue compatible software or recording music in a way it can be played. Creating your playlist can take considerable time to compile, and it will be vital to designate someone to set this up on the day. If opting for your own music, it is important to clearly label the various playlists and distribute backup copies to the venue.
Related article: creating a playlist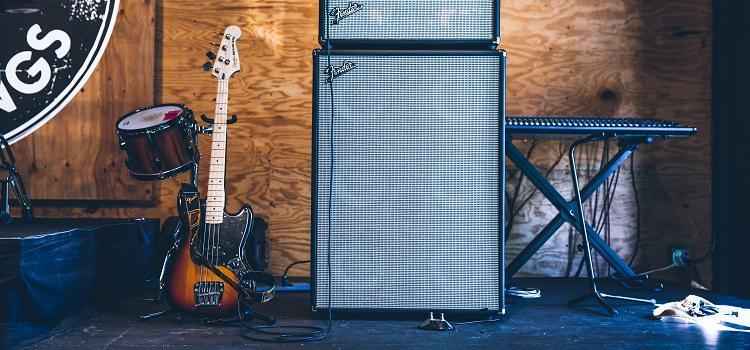 How to choose the right music option for you
The below sections give recommendations on the best music option to pick based on your specific wants and needs.
Cheaper options for wedding music
If you are on a reasonably tight budget, it is best to save by having a DJ and intermix this with your own playlist for the ceremony and drinks reception. Music is not strictly needed at the wedding breakfast, and this will save on money too. Many all-in-one venues will also include some entertainment, such as a DJ, which will negate additional costs and mean you can spend money elsewhere.
Wedding music catered to your musical tastes
If you are a big band fan or love music, which is more alternative, a band can be a great way to add a twist to your favourite songs. This option will also give more entertainment for those wedding guests who also prefer going to gigs and festivals. If you are into your dance music, R and B or hip-hop it is recommended to go for a DJ who will be able to play a much more diverse range of songs by your favourite artists.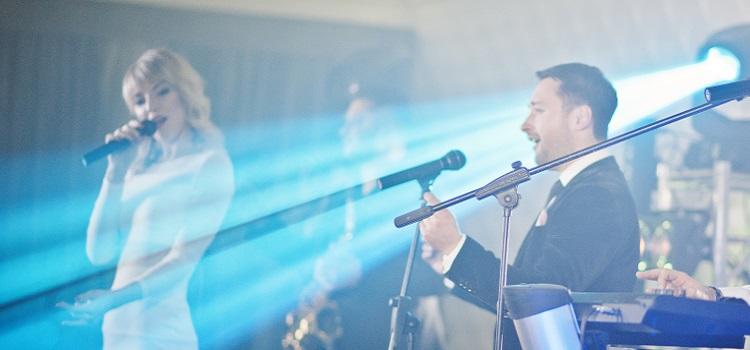 Wedding music that will make guests dance
For those who are keen to get the dance floor moving, a band who will incorporate playlists between sets is a great way to combine lots of genres. Bands can also get people on the dance-floor.
Do you want your first dance to be to your favourite artist or live band
If you want your first dance to be played by a band, then this is worth investing in one. If not, it may be wise to stick with a DJ for the whole night and include other entertainment touches.
Wedding music for those short on time
For those who want a convenient wedding music solution, a standard DJ can be hired who will play a set playlist and adjust it in response to the number of guests dancing. A string quartet for your ceremony will also guide you on what music they can play so you will not have to spend time working this out.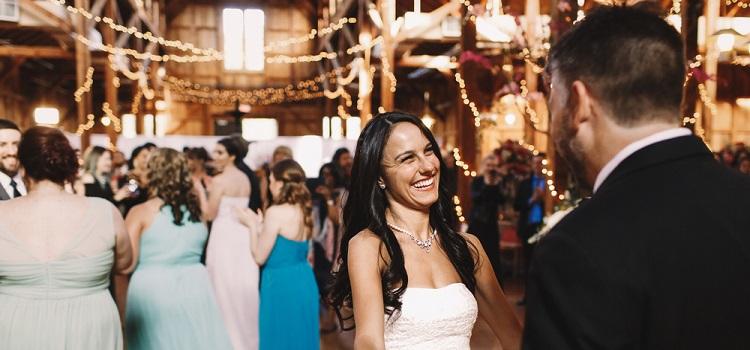 Opportunities for playing wedding music
There are surprisingly a lot of opportunities throughout the wedding day to have your favourite songs played. In order of the day, below is a list of moments when music can, and usually does, accompany the nuptials:
Getting ready music
Welcome drinks
Ceremony music
Drinks reception/Wedding Breakfast
First dance
Disco
Related articles: hiring a wedding DJ hiring a wedding band creating a wedding playlist top wedding songs