Wedding cake flavours and styles
Choosing your wedding cake flavour and style is a delicious task. Use it wisely as a 'treat' in amongst all the serious wedding organising and only invite those who will savour every mouthful with you.
Scroll down for a concise guide to cake flavours, designs, trends and frequently asked wedding cake questions.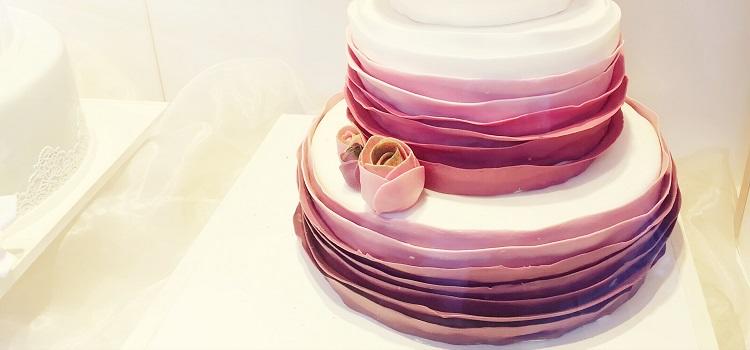 Wedding cake flavours
There are endless cake flavours and combinations out there. However, it is not the time to try out something wacky unless you want lots of leftovers.

The winning formula for most wedding cakes is the traditional Victoria sponge. The Victoria sponge is versatile, moist and gives a good ratio of sponge to filling.
Popular wedding cake flavours
Lemon drizzle sponge with lemon curd and ganache filling
Chocolate fudge-soaked sponge with salted caramel and chocolate ganache filling
Red velvet sponge with cream cheese filling
Vanilla sponge with strawberry or raspberry jam and cream filling
Related Articles: choosing a cake maker wedding cake toppers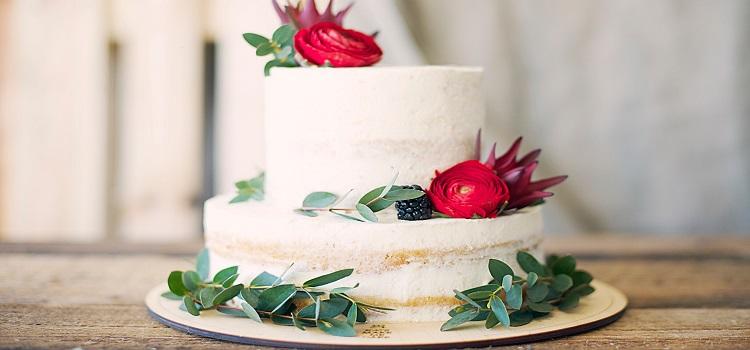 Wedding cake styles
Unlike the flavour, the cake style can be as quirky and unique as you want it to be. As this centrepiece will be on show and captured in many pictures, it is worthwhile choosing something that represents you as a couple or matches the theme of your wedding day.
Popular wedding cake styles
Lego cake with intricate sponge detailing
A miniature model of the wedding venue
Ornate tree stump with flowers or nature detailing
A cake themed around your interests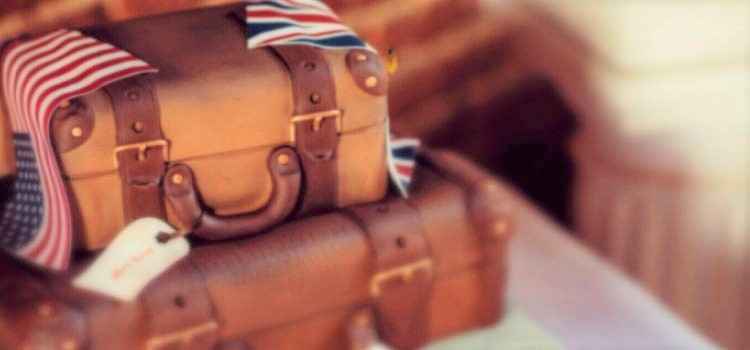 Wedding cake style trends
Below are four current wedding cake trends sweeping across the wedding confectionary world for a good reason...
Naked cakes
These cute cakes work nicely for rustic weddings or couples who are not big icing fans. If picking this design, it is essential to make sure the filling looks very even, and whoever makes it has an eye for detail.
Dripping cakes
Icing running down the side of a cake can look very artistic when using bold and contrasting colours. This style of uncovered cake works very well for seasonal themes or those incorporating an seaside theme.
Marble glazed cakes
A marble glaze has always been synonymous with elegant interiors, and this artistic icing trend is now merging into the world of stylish wedding cakes. This style of cake works well for an all-white or minimalist wedding.
Mirror glaze cakes
This clean, neat style of cake will work best with a chocolate brown colour of something else very bold, so the tone is reflected. Separately coloured tiers could also incorporate the wedding theme colours for those looking for extra finesse.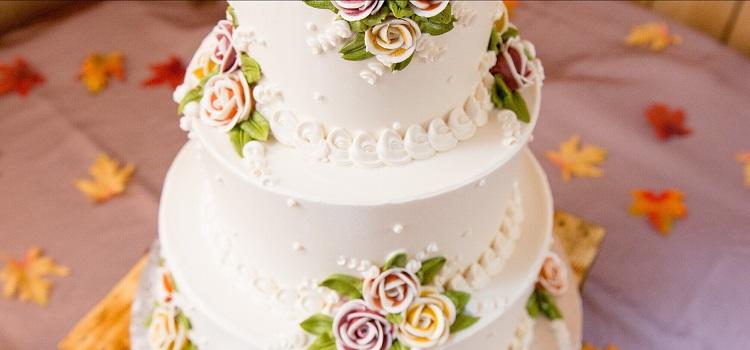 How many wedding cake tiers should I have?
Prices for a single-tier or multi-tier cakes are very similar; most cake makers will base the pricing on the number of portions needed, not by height. Therefore, it is wise to opt for tiers to incorporate different sponge flavours and give your creation more height and impact.
Where can I get wedding cake inspiration?

A wise place to start in your style search is by looking at some of the country's top wedding cake designers and their styles.

Below are four of UK Wedding Award cake maker finalists:
Fancie buns
Hayley Elizabeth cake design
The confetti cakery
Little Button bakery
Related articles: wedding cake makers wedding cake toppers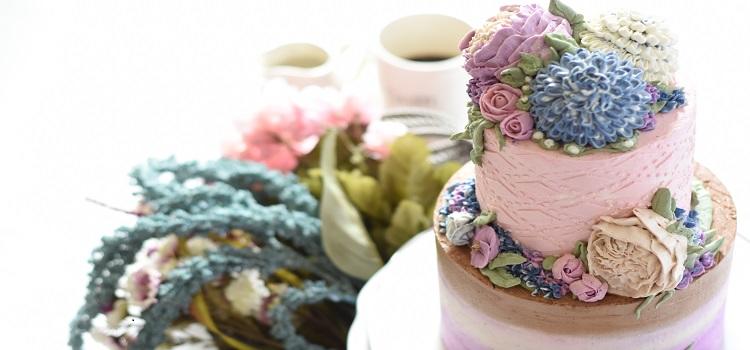 Wedding cake costs
Wedding cake costs can vary significantly so it is worth working out what you can afford and then looking at styles. Do keep in mind that your ideas should be adapted to the skill level of your wedding cake designer.
For those on a tight budget, virtually all supermarkets offer readymade cakes. Costs range from £10-£50 and styles can often be subtly personalised. For those with a larger budget, selecting a specialist wedding cake designer will cost from £150-£300 for a 2-3 tier cake.
Friends/family should only be an option if you know there is no chance of conflict and your expectations are realistic. A wedding cake made for free should be viewed as a gift and appreciated for the sentiment.
Next wedding step: choosing a cake maker affordable wedding cake toppers