wedding reception entertainment
The key to a standout wedding is doing something a bit different or unexpected that everyone enjoys. Unique wedding reception entertainment such as sparklers, fireworks or cigar stations are perfect wow-factor extras.
Scroll down to get a complete guide to wedding reception entertainment that will leave a lasting impression.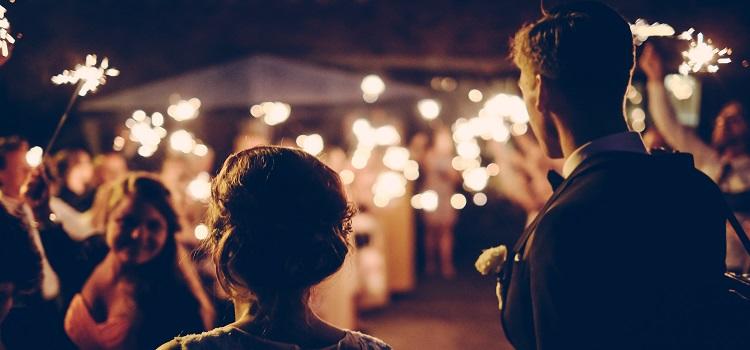 wedding sparklers
Lighting up these mini fireworks on your wedding evening will give an extra sparkle to your evening events and can be a perfect opportunity to get some awe-inspiring wedding photographs. Sparklers work best for autumnal and winter weddings when the early evenings allow the lighting to be suitable for fun before too many drinks are drunk. It is also recommended to light sparklers when fewer children are around for safety.
where to buy wedding sparklers
It is best to buy wedding sparklers online as they will be delivered in secure packaging that will make storage safer. Numerous suppliers sell sparklers year-round, and it is recommended to go for a well-reviewed supplier to ensure product safety. Online suppliers include; Sparklers.co.uk and Dynamic Fireworks. For those getting married in November and December, it is worth waiting for annual firework sales, which follow the 5th November each year.
how much do wedding sparklers cost
Wedding sparklers are very popular at weddings, so it is worth ensuring that each adult guests gets one. Sparklers will often come in packets of 50-100 and expect to pay approximately £12-16 for 100.
Related articles: Reception table decorations Disco finishing touches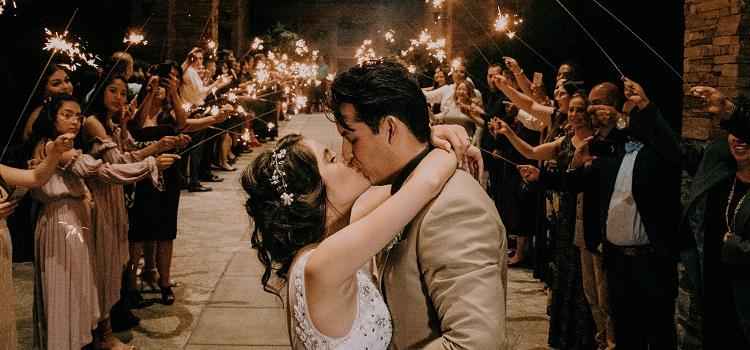 safety considerations for wedding sparklers
It is highly recommended to check if your venue has any restriction before spending any money on sparklers. Your venue will then be able to give guidance to ensure your entertainment is safe for guests. Sparklers bought in advance of your wedding are best stored in a dark, cold environment away from any sources of ignition.
wedding sparkler tips
If opting for sparklers, it is recommended to bring these out an hour after the first dance and then to follow with the buffet: This means most guests will still look smart and be easy to round up. If you have a DJ or band, it is recommended to ask them to announce the sparklers and then to lower the music volume, so guests get the message that they are needed elsewhere.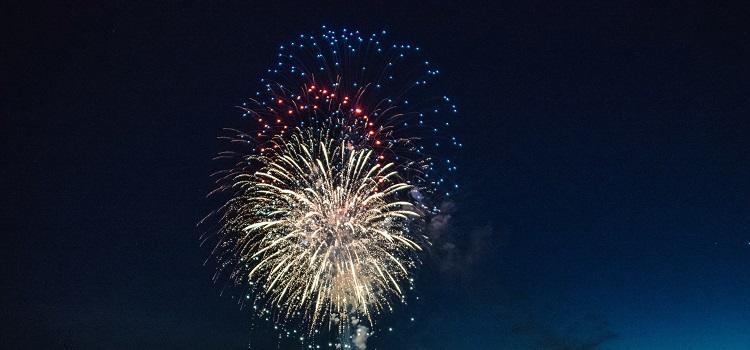 wedding fireworks
Professional wedding fireworks are a spectacular addition to an evening reception, but before considering it is worth checking if your venue will allow fireworks and if they have any restrictions on suppliers. Venues allowing fireworks will always require display teams to have public liability insurance and to be able to complete a full risk assessment. Therefore, only firework specialists should ever be considered; who will be able to liaise with your venue directly.
how to find wedding firework companies
Rather than spending time searching for independent suppliers, it is recommended to check with your wedding venue directly. Venues will often have specific preferred suppliers who know the venue layout, where to position the display, what fireworks work best and have a good rapport with the co-ordinators. This will mean that none of your bridal party will need to become involved in logistics.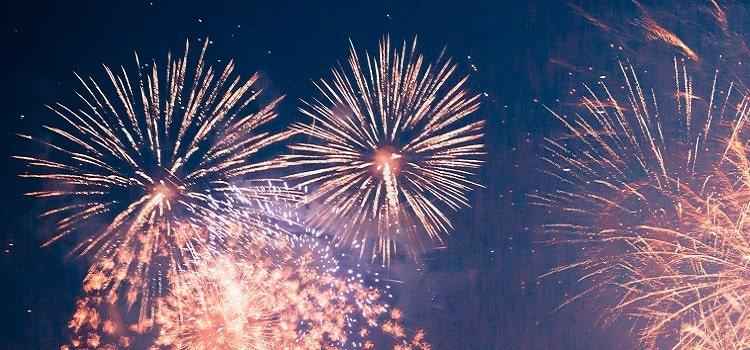 how much do wedding fireworks cost
Basic firework packages start from £100, and the sky is the limit on how high prices can go. Expect to pay between £200 - £500 for a decent display. Where possible, it is worth asking for a video of the different packages so you can get a visual before deciding the budget and whether to go ahead.
Before picking a package and supplier, it is always recommended to see their fireworks in action too. This will enable you to choose a style which you like and make sure that guests will find it equally as spectacular.
wedding fireworks tips
If opting for a firework display, it is highly recommended to have this towards the end of the evening (within two hours of the reception ending). Your wedding venue will be able to guide you on the running order, and it is recommended to follow their advice and experience.
If you have a DJ or band, it is recommended to ask them to announce the firework ten minutes in advance and then to lower the music progressively, so guests get the message that they are needed elsewhere.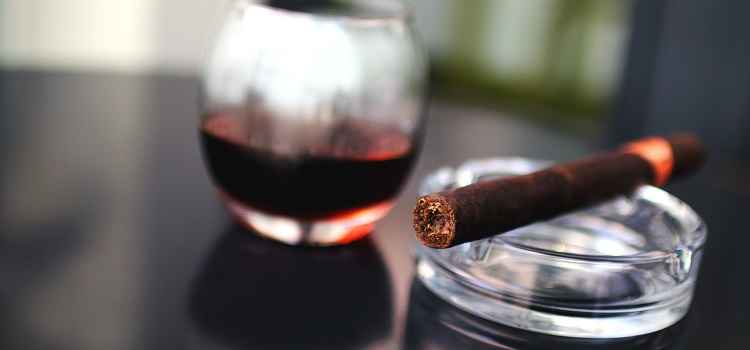 wedding cigar bar
This American style wedding reception entertainment idea gives the groom's party a place to hang out away from the dancefloor, but should not be limited to men only. Cigar bars are most effective when they are placed away from the music and any child-friendly areas. Before researching cigar bar options, it is worth checking what your venue's policy towards smoking and external vendors is.
How to create a wedding cigar bar
At least 20 various strength Cuban cigars (these are usually the best quality for weddings)
Printed signs, which describe the different cigar strengths and flavours
A poster from the main reception to this designated smoking area
A table with a couple of rustic boxes to display the cigars on
Two boxes of select matches and cigar cutters
Optional Port, Whiskey and dark chocolate accompaniments.


how much do wedding cigars bars cost
To make sure you get good quality cigars it is essential to go to a specialist cigar merchant or shop. Cigar prices will vary in quality and price (from £10 - £100). For weddings, it is best to stick to medium and light strength Cuban cigars, which have a shorter burning time, so those smoking will not be away from reception disco for too long. Cigars will only keep fresh within the right environment, so it is recommended to purchase these within a week of the wedding and to store in a cold environment before use.