Organising wedding guest transport
Making transport stress-free for guests will go along way to lifting the mood of the day and easing any late arrivals that could affect your grand entrance.

Below is a complete guide to wedding guest transport including; options to consider, associated costs and how to word wedding venue directions to make sure your guests arrive with ease.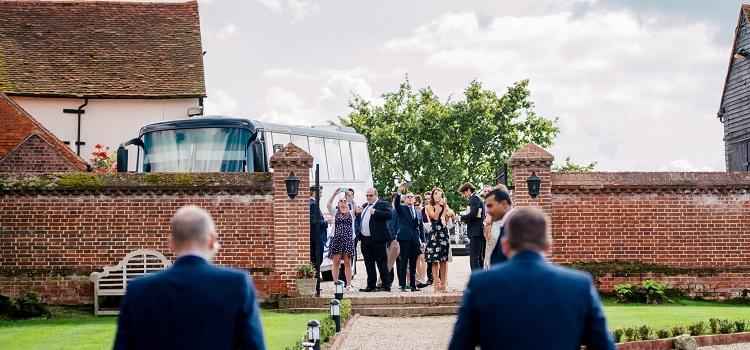 Is wedding guest transport needed?
While it is essential to provide guests with the venue location, directions and recommendations on transport options, it is not normally necessary to pay for and provide transport.
wedding guest transportation is only worth considering when your venue is a distance away from your accommodation options, the journey is complicated or where there is very limited parking at the venue.

This can reduce the risk of guest delays and parking difficulties. Providing transport is also a thoughtful option if you have a lot of foreign guests or non-drivers attending.
When to book wedding guest transport
It is wise to make initial enquiries when booking bridal transport approximately six months before the wedding and then book after finalising numbers from the RSVPs returned.

For tips on how to include transport wording on the wedding invitation visit our page on wording wedding invitations.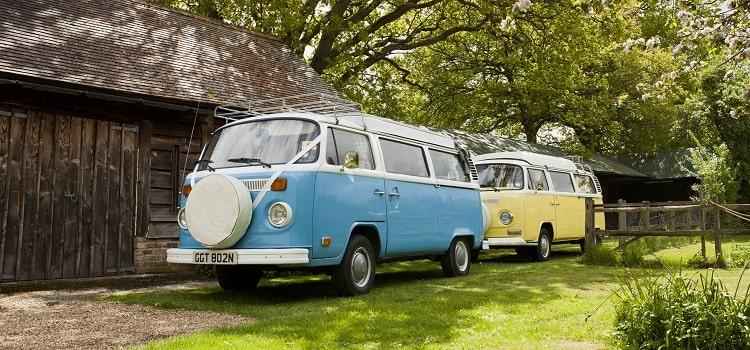 How much does wedding guest transport cost
Transport costs for wedding guests will range from approximately £300 - £800 for a single pick up/return journey, dependent on the size coach selected.

Additional journeys are normally offered at a lower cost, and it is worth seeing if any discount can be given if selecting this option.
wedding guest transport options
Traditional Routemaster London buses cost approximately £600 - £800
Standard coaches cost between £300 - £600
How to search for wedding guest transport providers
Ask your venue for their preferred wedding guest transport companies. This is particularly recommended if your wedding venue is difficult to get to or in the countryside.
Search on google by transport type and venue location for the closest options and then request testimonials from couples.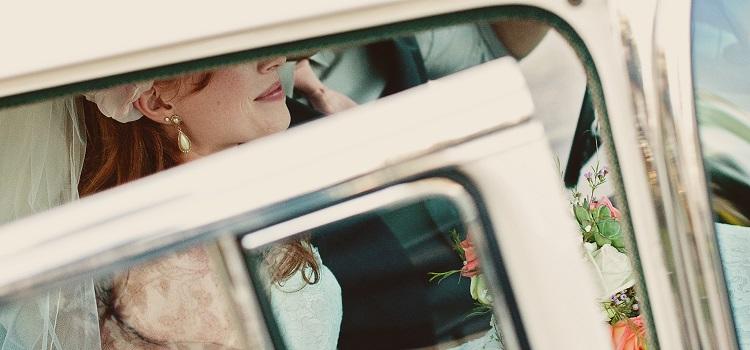 Contacting wedding guest transport providers
When contacting suppliers you will need to provide the below information in an email. This should be emailed to a few companies to make sure you get the best deal.
Date of wedding
Venue/locations with postcodes
Approximate numbers needing transport (It is recommended to overestimate where numbers are near a seating maximum)
Number of journeys
Any particular transport option you would ideally prefer
Shortlisting wedding guest transport
After gathering the quotations, it is then recommended to visit two providers to look at the vehicles and ask more detailed questions:
Have they previously provided transport to your venue?
Do drivers complete a trial journey to avoid getting lost on the day?
Coverage in case of sickness, or unforeseen breakdown/delays
Will the driver check passenger numbers on the day?
Are there any additional costs if timings differ on the day
When do final numbers/plans need to be confirmed by
Booking wedding guest transport
It is recommended to slightly overestimate guest numbers when booking and then capture accurate information on the RSVP.

This will enable you to change your transport booking and supply a list of names to the driver or friend making sure everyone gets on.
All wedding transport providers have to keep within their number restrictions for insurance purposes so any additional guests will not be allowed on.
On booking the transport expect to receive a detailed document and to pay a small deposit. Full amounts are normally paid within one month of the wedding.

wedding guest transport: Tips to stay stress-free on the day
To make the transit of guests go smoothly on the day, it is recommended to ask a close friend or family member to make sure everyone is on the bus, rather than leaving this to the driver.

If needed, this means they can stall departure or check in the hotel.
It is also recommended that the advertised coach departure is slightly before the actual departure for those guests who may be running late.