Legal requirements for Marriage (UK)
Legally declaring your intention to get married is one of the first and the most crucial tasks in securing that you can become Mr and Mrs. Scroll down for a step by step guide to ensuring you have completed all the legal requirements for marriage.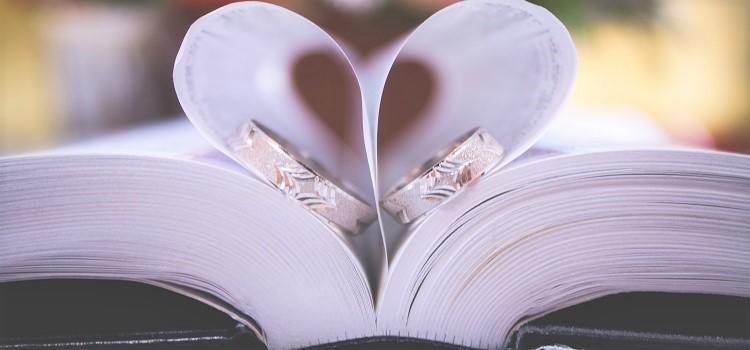 Notice of Marriage
To ensure that your wedding is legal and registered correctly it is vital to give notice of your intent to get married. This is done through your local council and most now have a section on their websites explaining this process (below is an overview).

When reading the information it is easy to be fooled by the minimum notice period of 28 days but it is vital to give notice asap to ensure that there will be a registrar free to officiate your wedding on your chosen day. Registrar slots are limited per day and places fill up on a first-come/first-serve basis.
The process of giving 'Notice of Marriage' (UK)
Make an appointment at your local registry office (either by calling or through your council's website)
Fill in the questionnaire received with details of where you are getting married
An appointment will be scheduled for you to come in (with your partner) to give notice – this has to be done in person.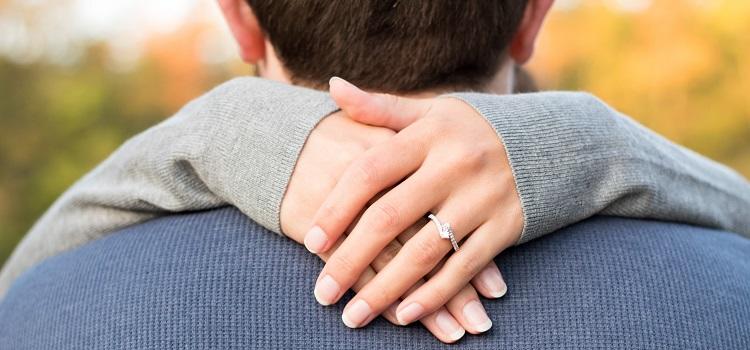 Information required for the 'Notice of Marriage' appointment:
Address of your wedding venue
What time you would prefer the ceremony to be
Each of your full names (make sure you can remember eachother's middle names)
Your home address
Each other's job titles and employers
It is a joint appointment, but you will be asked questions separately too. You will also need to bring documents that evidence your identity; these will typically be a valid passport or birth certificate. At the appointment, you will also be expected to pay a fee for giving the notice to marry. The registrar will then talk through ceremony fees and when full payment will need to be made.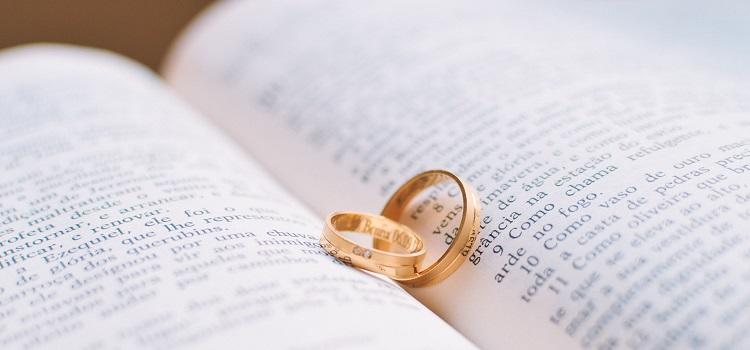 What to do if my partner or I am not from the UK
If you are/or your partner is not British, have a read through this Government page that gives additional detail: https://www.gov.uk/marriages-civil-partnerships/foreign-national
Legal requirements for your wedding (UK)
Once you have given notice, expect to receive acknowledgement and a separate document that specifies your formal requirements for the ceremony. Below is a list of the ceremony details that you will need to determine and declare in advance of your wedding. There will be a deadline date and do make sure not to exceed this. Otherwise, your ideas may not be honoured.
Related articles: which season to get married booking your venue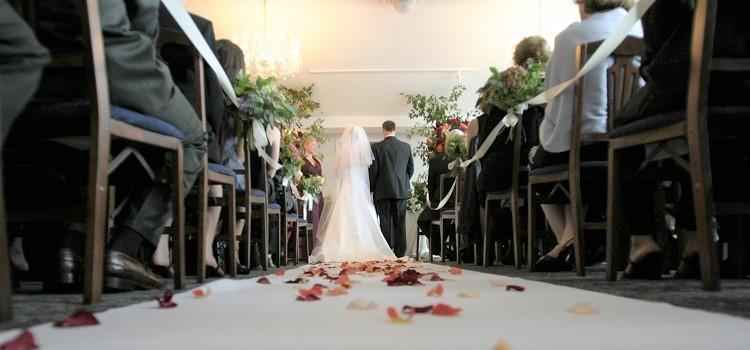 Declare your wedding music choices
You should ideally have an entrance song, two songs for signing the register and one song to walk out to as a married couple. For civil ceremonies, these should not be religious or include any spiritual lyrics.
Select your readings
You can have two, and both are read before you make your vows. You also will need to outline who will read these. Do make sure whoever you pick is confident and happy to read in front of lots of people. Again, there should be no religious content for civil ceremonies.
Choose your witnesses
Your witnesses will be the individuals that stand close by as you make your vowels and they will also sign your marriage certificate. This is an honoury position so it is wise to ask one of your closest friends or family members.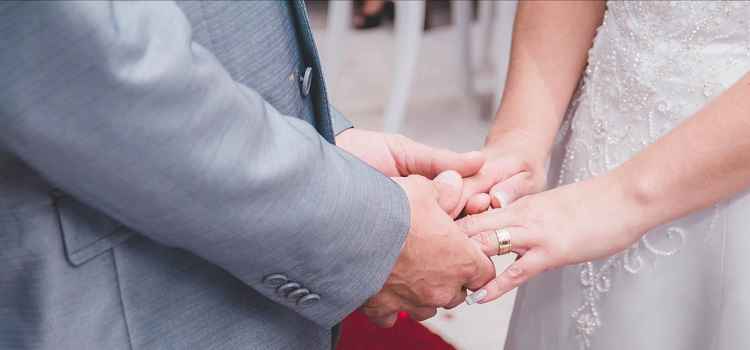 Plan who will walk you down the aisle
Confirm who will walk you down the aisle: Do read this section in the guidance document as there are a lot more options than couples will often consider. You will need to name this person walking you down the aisle so do make sure to ask them in advance of infilling their name on the form.
Choose the legal wording for your ceremony
There are a few defined options for each component of the ceremony: Declaratory words, Contracting words and Promises. If you do not enjoy public speaking, there are short options, and for those who want a personal touch, some components can be entirely personalised.
Once you have submitted this form and paid the balance, there is nothing else to do on until the day. However, it is wise to call a couple of weeks after submitting the form, to make sure everything has been received.
Related article: planning timescales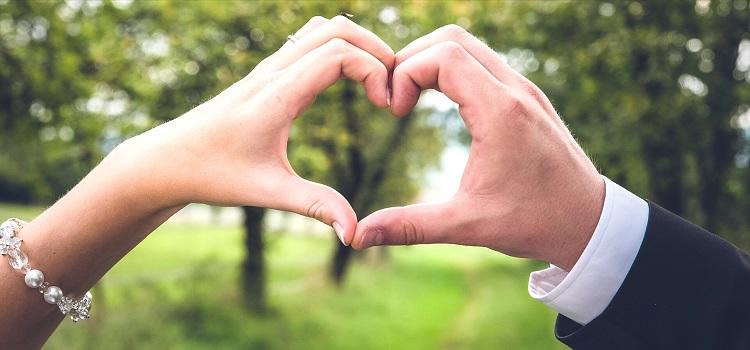 Legal requirements for marriage: Before the ceremony
On your wedding day, your registrar will meet each of you before the ceremony to check your details and will often ask for your father's profession (make sure you remember this). While it is the tradition that the bride is late, it is crucial that you both arrive at the venue on time (often the groom will be interviewed around 30 minutes before, and the bride will be 15 minutes earlier). If you are late, then registrars may leave as their timings are often very tight between appointments.
When you meet with the registrar before, do not worry at all. The questions are basic and will only include essential personal details. They will expect nerves and will give you a very short walkthrough to help you to relax.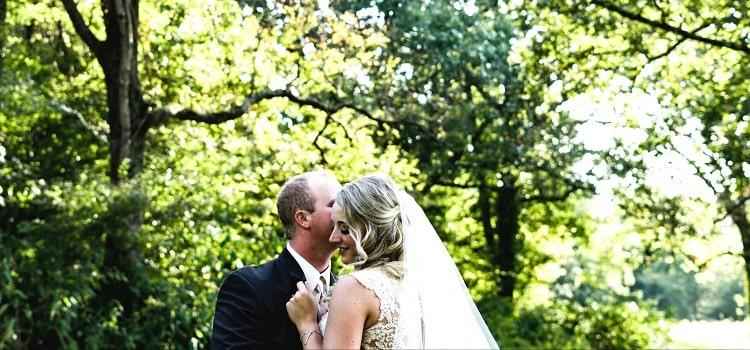 Legal requirements for marriage: During the ceremony
The registrar will guide the entire ceremony and at the appropriate time ask you to repeat words after them. These are generally in a short string of words so they cannot be forgotten.
Legal requirements for marriage: Storing your wedding certificate safely
At the end of the ceremony, you will be given your marriage certificate. It is worth planning in advance that a trusted family member will place this in your room or will put it somewhere safe at the wedding venue. If you lose your certificate, it is an expensive and lengthy process to get a new one.