Bridal party gift ideas
Honouring and appreciating those who have supported you along the way will make your wedding day extra sentimental for your bridal party.
Scroll down for bridal party gift ideas and where to buy them. Each section contains links to other articles if you are looking for more specific guidance
Do I need to get the bridal party gifts?
It is traditional to give a small gift as a gesture of appreciation. However, if you decide to go against this custom, do make sure to include a thoughtful verbal thank you in the groom or bride's speech.
When should bridal gifts be given
Bridal party gifts should either be given on the morning of the wedding or as the groom provides the thank-you speech. To save time at the wedding reception, is it recommended to give groomsmen and bridesmaid gifts when getting ready.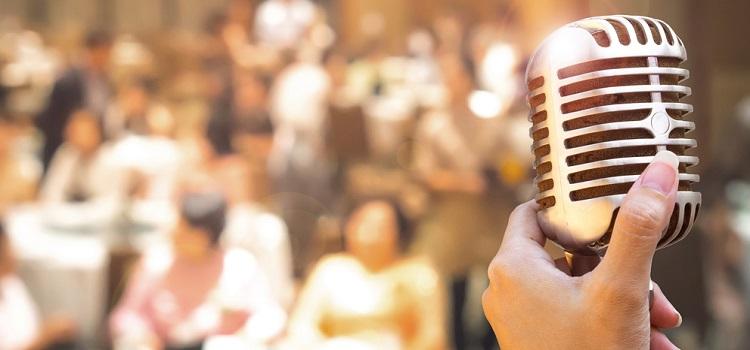 Bridesmaid gift ideas
Bridesmaid thank you gifts do not need to cost the earth to show your appreciation; budgeting between £12-£20 is very reasonable to get a beautiful item of jewellery or a small keepsake.
Where to buy bridesmaid gifts
Brands such as; Jon Richard, Simply Silver and Alan Hannah offer low-cost jewellery options, which are available online or in-store at Debenhams or John Lewis. For those with a higher budget; it is also worth looking online at Etsy for unique jewellery pieces.
Related articles: Complete guide to bridesmaid gifts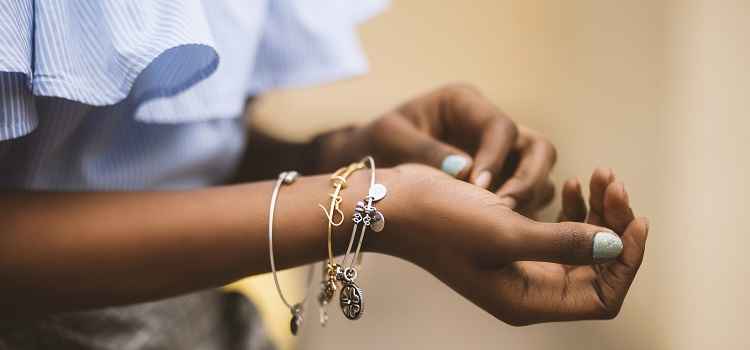 Usher and groomsmen gifts
There is no need to over complicate groomsmen gifts either, the below popular options are guaranteed to be appreciated and are easy to find. It is worth budgeting between £20-£30 to get something that is well made and will last.
Popular groomsmen gift ideas
Themed or initial cufflinks
Creative or personalised socks
Hip-flask or glass with a caricature or personalised inscription
Related articles: Complete guide to usher and groomsmen gifts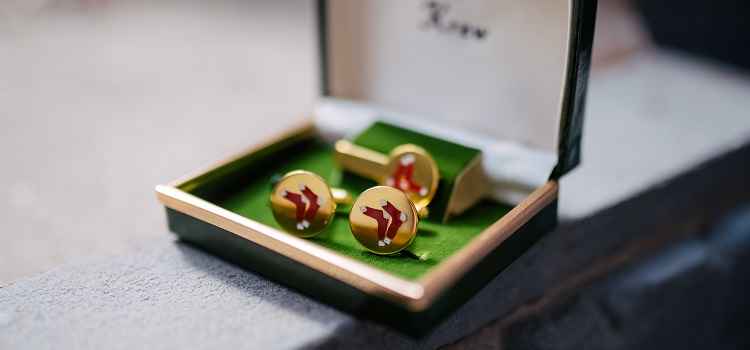 Where to buy usher and groomsmen gifts
There are limited places to buy personalised groomsmen gifts on the high street. Therefore, it is worth using online marketplaces and searching for suppliers with consistently good reviews and upfront pricing/delivery costs.

Marketplaces, such as Etsy or Not on the High-Street, are good options. The store Mankind is also an excellent online shop for quirky alternatives.
Mother in law and parent gifts
To ease getting two sets of presents, duplicate the gifts for both sets of parents or get very similar ideas. By matching present ideas, this will also negate one set feeling less appreciated. A budget of £35 - £50 will ensure that you can buy a quality version of any of the below gifts.
Mother in law and parent gift ideas
Getting a personalised gift is vital for your parents as it will convey the extra thought and appreciation for their support. Popular gifts include:
Engraved wine glasses
Personalised bottles of wine that will age with time
Engraved photo frames
Engraved albums that can then be used to hold wedding pictures
Where to buy mother in law and parent gifts
To save money, get personally engraved presents online: These will also arrive already gift packaged. Etsy and Amazon marketplaces are good places to search for quality products.
Related articles: wedding favours your guest will love mother of the bride dresses