When to ask your bridesmaids to avoid regrets
Read on for tips about when to ask your bridesmaids to avoid any regrets about who you have chosen.
Best time to ask someone to be your bridesmaid
It is wise to pick your bridesmaids at the point you are starting to dress hunt and have a good idea of your wedding budget, guest numbers, and who you want to be most involved in your day. By picking at this point, you will avoid rash decisions but also balance the feelings of those nearest to you who are hoping they will be asked.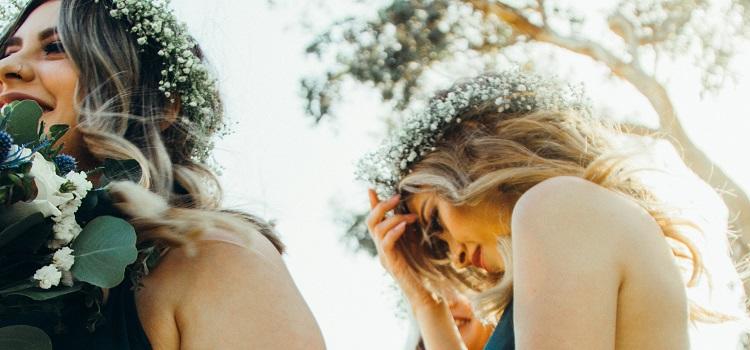 Why it is best to avoid instantly asking people to be your bridesmaids
It can be easy to get swept along with the initial hype of your engagement and ask your friends to be bridesmaids over drinks and celebrations. However, it is much harder to then deal with the stress if your budget cannot include all the ladies you have asked, you have a disagreement with a friend, or your relationship with a bridesmaid simply changes.
Enjoy the initial excitement with your partner and avoid committing to any of your girlfriends until you are both in a place to pragmatically choose your combined bridal party.
Related articles: how to choose bridesmaids wisely buying bridesmaid dresses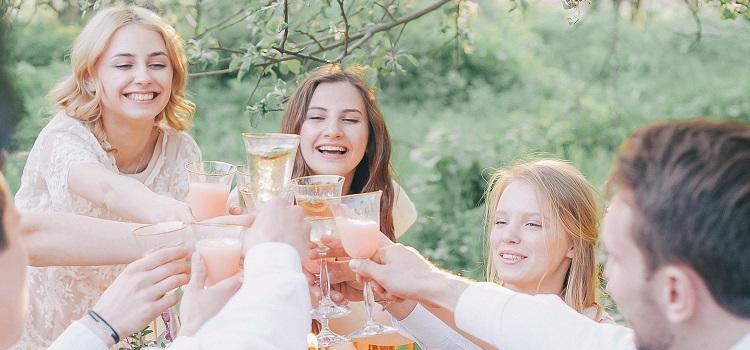 What to determine before asking someone to be your bridesmaid
It is wise to start planning your day on your own as an engaged couple: You will then be able to determine the below elements of your day at a leisurely pace before letting others get involved:
Choose your bridesmaids when you have set the date
If you are planning a wedding within a short-timescale it may be best not to delay with asking bridesmaids to ensure they are free for your day, but if you are planning to get married in over a year, it might be wise to hold off for a few months to see that your relationships remain the same and gauge who will really make your day that bit extra special.
Choose your bridesmaids when you have your budget sorted
Having several bridesmaids can have a significant impact on your overall budget. There are obvious costs, such as; bridesmaid dresses, accessories and gifts, but there are also hidden costs, which can include; accommodation for the night before the wedding, transport, makeup and hair. The costs can particularly tally up if you want your bridesmaids to look and dress in a specific way. It is wise to calculate what you will buy each bridesmaid and then work out how many you want to ask/can afford.
Choose your bridesmaids when you know how much extra time you want to spend on others
Planning your special day should be about you as a couple and organising bridesmaid dress shopping, introducing your girls, planning makeup and hairdressers, and sorting logistics for the day can be exhausting. It is very wise to limit the number of bridesmaids you choose: The more you have, the harder it will be to plan and cater to everyone's tastes and needs. Limiting numbers will also ensure that 'on the day preparations' are relaxed and that your stylists have enough time to focus on your bridal look.
Related articles: Bridesmaids dresses
Mother of the bride dresses Bridal party gifts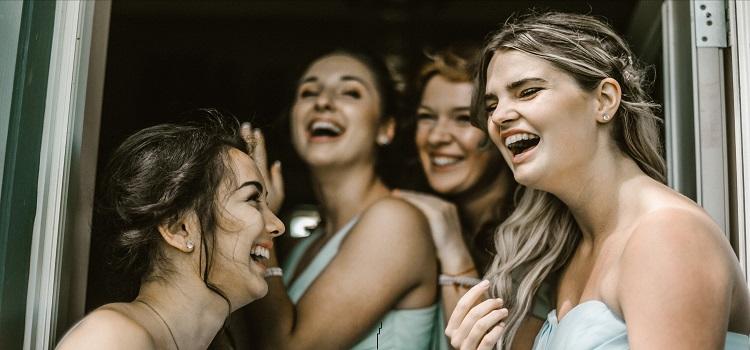 How to ask someone to be your bridesmaid
The internet is filled with extravagant ways to ask people but these shield the simple, beautiful gesture.
By far the nicest way is just to be asked face to face. It is an honour and a real privilege to stand up there with your closest females on their special day, and no extra spend here is needed. If you do want to add a nice touch, do this with a simple piece of jewellery or something that can be used on the day.
Have realistic expectations after asking someone to be your bridesmaid
This is an honorary position and, as such, there should not be an enormous amount of tasks or requests bestowed on your bridesmaids. If you need planning advice or guidance, then it is recommended to go to a professional wedding planner, use your suppliers or ask your venue.
When planning a wedding it can seem at times that this is the most important thing and for you it is, but your friends and family will have other commitments and life events. To avoid exhausting bridesmaids, try to share your bridal stories and discussions with co-workers, other friends and family members.
Related articles: how to choose bridesmaids wisely buying bridesmaid dresses