Organising bridal wedding car hire
Many brides dream of arriving at their wedding venue in style and this is entirely possible with a little planning. Below is a complete guide to organising bridal wedding car hire from start to finish so you too can have that wow-factor entrance.
Related articles: wedding guest transport planning timescales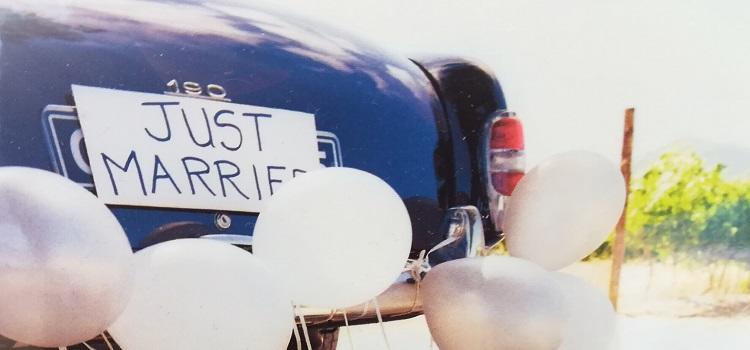 Wedding car hire: Is it necessary?
If you are arriving and then staying at the same venue all day or getting ready at the venue, wedding car hire is not needed. In these cases, the cost of hiring a vehicle and driver could outweigh the value and usage you get from them.
When should bridal wedding car hire be considered
If your wedding day will involve making multiple car journeys, then it is worth considering wedding car hire. A car and chauffeur will add a special touch to these precious moments with your father and new husband, and provide extra photo opportunities. Hiring a wedding car will also make getting from the ceremony to your reception hassle-free on the day.
How far in advance to book wedding transport
It is recommended to book your bridal transport six months in advance of your wedding day if you want a specialist wedding car and chauffeur. You will only need to book four months if you are opting for a modern vehicle and driver.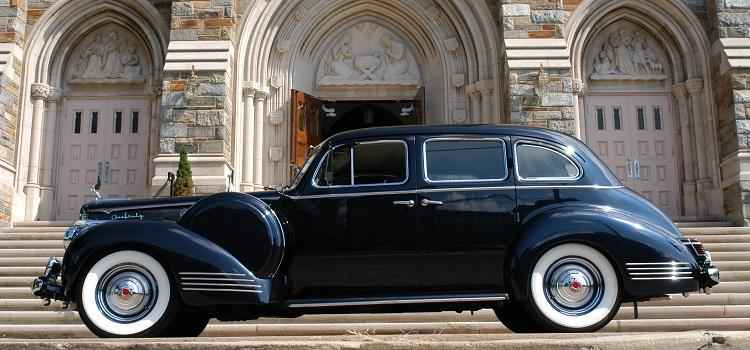 Bridal wedding car hire prices
Expect to pay between £250 and £500, dependent on the number of journeys you will be making. You should not expect to pay more than this unless the transport selected is very rare.

Do not be scared to ask about discounts and special rates, especially if you are booking multiple cars.
Modern wedding car hire prices
Modern wedding cars vary enormously; from sporty models to more traditional elegant cars.  Modern vehicles are those made in the last 20 years. A modern wedding car will ensure that you have a luxurious and smooth ride to your wedding ceremony, enhanced by all the mod cons.
Modern wedding car hire is best for longer journeys and brides who prefer comfort over tradition.

Expect to pay between £190 to £400 for a modern car dependent on your preference: The most luxurious models to search for are; Rolls-Royce Ghost, Aston Martin, Bentley, Mercedes and Jaguars.
Related articles: wedding guest transport planning timescales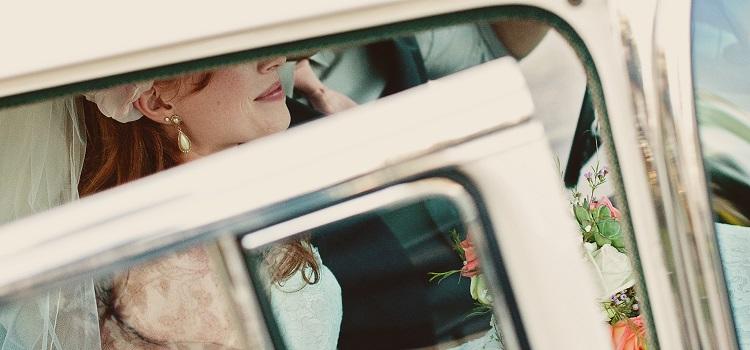 Classic wedding car hire prices
These iconic, traditional wedding cars ensure that a bride will arrive in fairy-tale style on her day. While these splendid cars are the icing on the cake for a lot of classic weddings, they are costly to run and will get booked up earlier than other transport options.

Expect to pay between £300 and £450. The most elegant styles to search for are Imperial; Viscounts, Rolls-Royce; Phantom 111, Badsworths and open-top Beauforts.
Stretch limousine wedding car hire
Stretch Limousines are an ideal, lavish choice for larger bridal parties who wish to travel and arrive together. These are costly but can often work out cheaper than a pair of cars.

Limousines are good options for city-centre wedding locations where the car will draw a crowd. The most wowing models to search for are Chrysler and Rolls-Royce.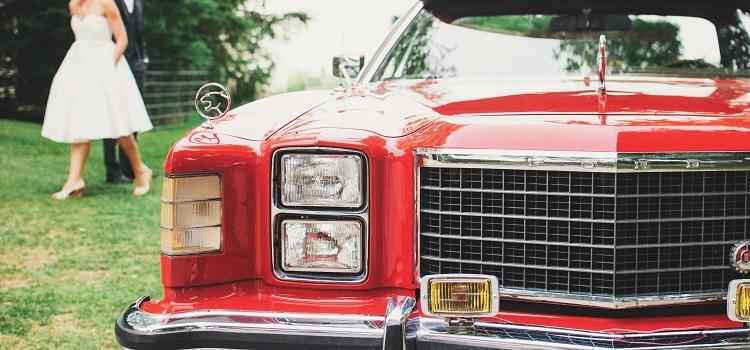 American wedding car hire prices
American rental cars give an eclectic and individualised look that will ensure a lot of attention. These cars work nicely for lavish stately home weddings or modern venues, where the car can add to the decoration of the day.

Costs are generally in line with classic car prices, but the rarity of these imports means that booking needs to take place earlier. Expect to pay anywhere from £300 to £500. The most impressive models to search for are Cadillac, Mustang, Dodge and Pontiac.
VW Beetles and Campervan wedding transport
The cult VW Campervans and Beetles offer the offbeat bride and her bridesmaids a more rustic transport option. These beautiful cars provide excellent photographic opportunities and will ensure a giggle as the journey could be a little bumpy along the way.

Expect to pay anywhere from £350 to £500, but make sure to shop around as there are many businesses now offering this transport option.
Related article: wedding guest transport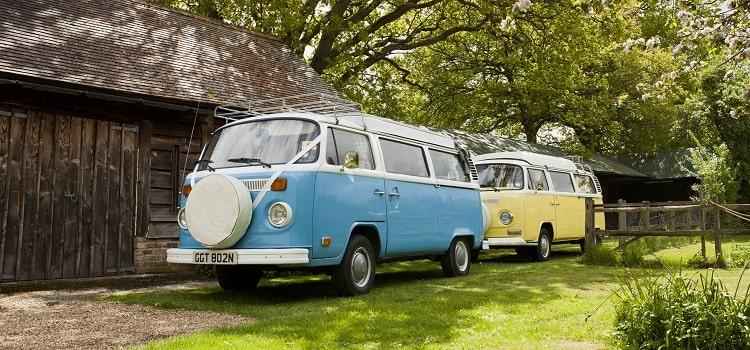 Classic car hire vs modern car hire
While classic cars look more elegant from the outside, it is essential to consider your comfort, especially if you will have a longer journey. Car styles have progressed for a reason, and it is highly recommended to opt for a smart modern car, where possible.

Modern cars are more comfortable, reliable and transport providers will often have a similar 'back up' car if needed. 
How to select the best wedding car
It is essential to choose a car that complements your venue, your wedding style, and what is most important to you. Make sure to consider the below aspects:
Which car would fit your venue and look fabulous in pictures
What arrival are you looking for; traditional or flashy?
How many cars will be needed on the day and do they need to match?
The number and length of the journeys you will be making on your wedding day; is comfort vital?
Related articles: getting perfect photos planning timescales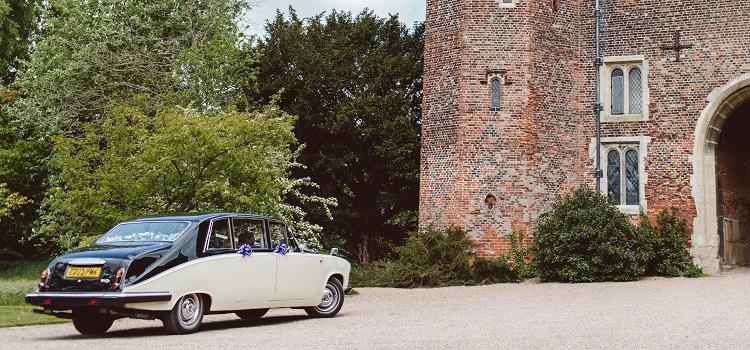 Wedding car hire companies: initial information needed
Date of wedding and venue
Who transport is for (number of people)
How many cars you will need
Type of car you want (try to keep an open-mind if your budget is small) 
Number of individual journeys with destination postcodes
Additional elements that need to be included in the price. For example, a chauffeur with a uniform
From this, a supplier will call or email if more details are needed and then provide a quote (do make sure that the full price included VAT is explicit)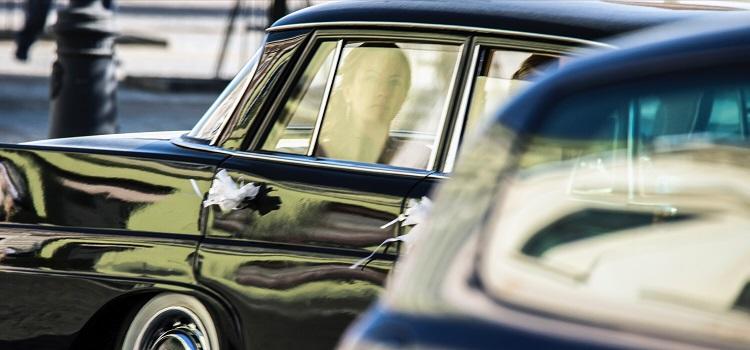 Visiting wedding car hire companies
After gathering initial quotations, it is recommended to either call or arrange an appointment with two wedding transport providers: This allows you to view the car rather than relying on pictures. Also, make sure to ask the below questions to make sure the company are genuine:
Coverage in case of sickness or unforeseen breakdowns/delays
A full breakdown of costs (petrol, additional journeys etc.)
What additional extras are not included in the price, such as chauffeur uniform, wedding bows and refreshments
How payment will be taken and services confirmed
How to book bridal wedding car hire
Once you have found a supplier that you like and trust. Ensure that the price and T&Cs are provided in writing. A deposit will then be taken, and the full balance will be requested a month before your big day.

It is also worth checking if there are any discounts or offers as sometimes suppliers may need additional testimonials or blogs, and a promise of this can drop the overall cost.
Finalising bridal wedding transport bookings
Once you have found and secured your transport provider, it is wise to contact them a month before the wedding to confirm logistics. At this point make sure to provide an alternate contact on the day in case of emergencies or delays so your morning can be stress-free.
Related article: wedding guest transport