wedding dress colour and fabrics
Once you have an idea on the style of dress you are looking for, it is worth understanding what shades and fabrics that will flatter most before going bridal shopping. This will ensure that you only focus on the wedding dresses that are right for you. Below is a straight forward guide to the different wedding dress colours and fabrics on offer and what complexions they best suit.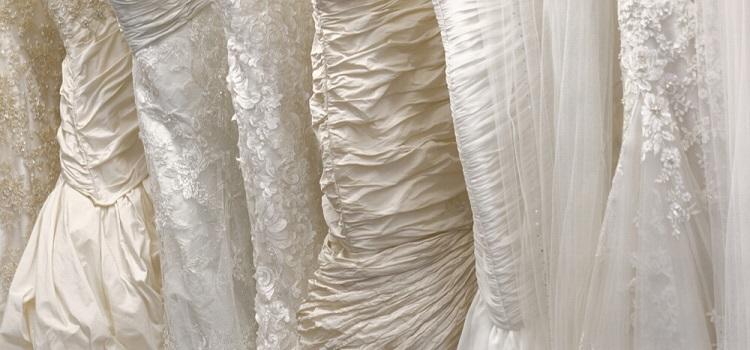 wedding dress shopping - wedding dress styles
- dress underskirts - bridal shoes
What colour wedding dress will suit your complexion best
Picking a colour can be very simple for some complexions, but for others, it is worth trying out more ranges in a shop.

As a general rule; fair, pale or medium complexions should opt for an ivory or champagne colour, and those with medium to dark complexions have more options as most shades are flattering.
Shades of white wedding dresses
White and bright white tone suit olive, black or dark brown complexions
Ivory will suit the above complexions and cool pale skin tones
Champagne suits very dark brown or black skin tones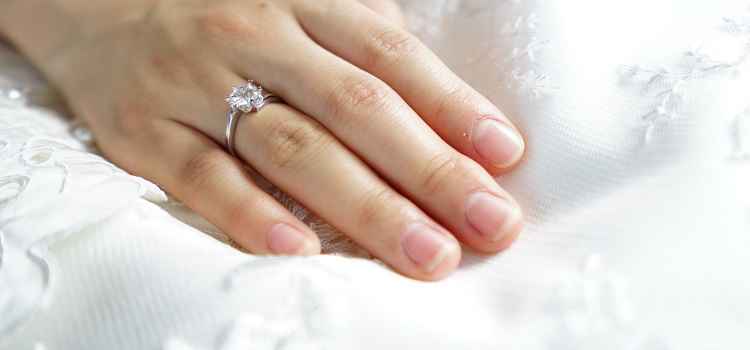 wedding dress colour: How to pick yours
Review your wardrobe: Do you wear cream or white more and is there a reason for this?
Try on a white and then cream top: Which one makes your skin look warmer and healthier?
If you do not notice a difference when comparing you will probably suit different shades and will have more choice when shopping.
wedding dress style: What fabric is right for you
Below is a guide to wedding dress fabrics. The list is ordered from very structured fabrics that have less movement and give but provide an elegant look to floatier softer fabrics for a more relaxed bohemian look.
Satin dress material:
This is a crisp, high shimmer fabric that is weightier than others. It is often traditionally used for wedding dresses that have a structured shape and detailing. This material works well for ball gowns and A-line dresses.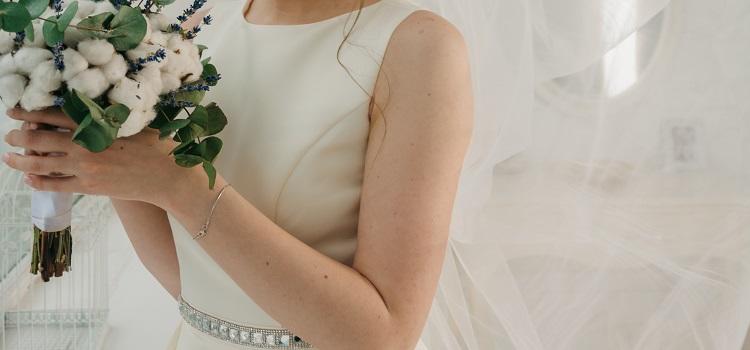 Taffeta wedding dresses
This is another weighty and crisp fabric that has less shine and also works nicely for bodices that have a sweep or ruffling. Taffeta makes a rustling noise when moving, which some brides adore. This material works well for ball gowns and A-line dresses.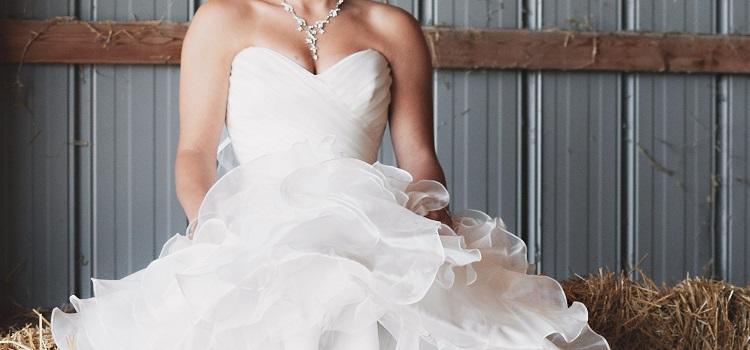 Organza fabric
This fabric appears to look more floaty like chiffon, but it has a little more weight and structure. Certain organza fabrics can also have a shimmer. This fabric is used to give A-line dresses and mermaid styles an elegant finish that looks pristine.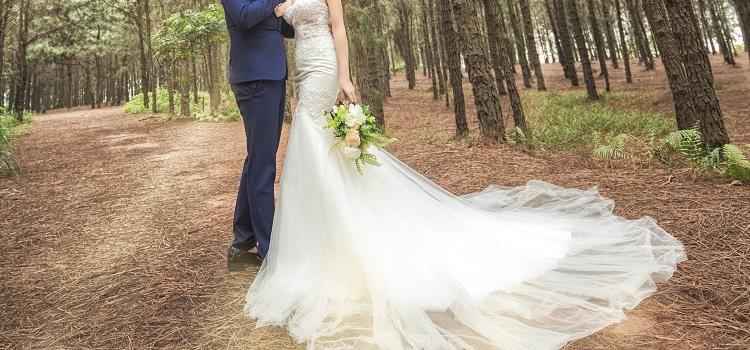 Charmeuse dress material
This is a flowing fabric with a high lustre that has a satin finish. This material is often used for slinkier, column or sheath dresses with simple detailing.
Chiffon fabric
This is the lightest of wedding fabrics that gives a floaty feeling comfort. However, chiffon dresses will have less lustre than other fabrics and may need beading or sequins to make it look a little more special than just an occasion dress. Chiffon dresses are great bohemian styles and are perfect for destination weddings too.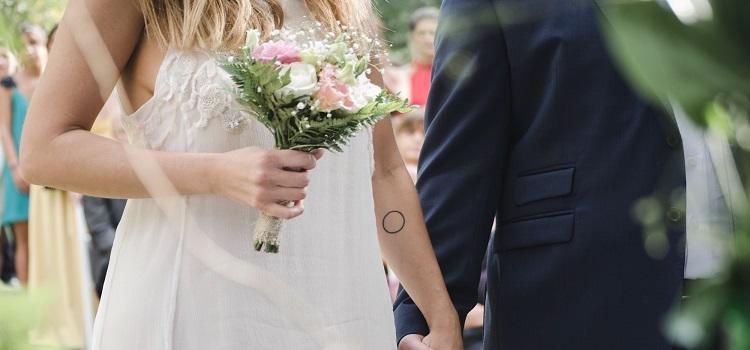 Tulle wedding dress skirts
Tulle is a netting fabric that is often used as layers under a ball gown or aline to give flare but can also be used as a top layer to give a dress a ballerina skirt look. This fabric can be quite rough against the skin but is perfect for creating a fairytale princess look.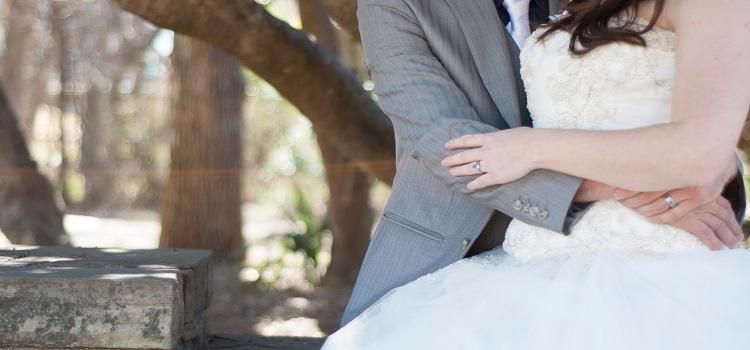 Lace gown fabrics
Lace can be as intricate or as sparse in detail as preferred but will feel very soft and much lighter than tulle. Three main types of lace fabrics used in wedding dresses are:

Chantilly: very intricately detailed lace often with borders.
Alençon: a fine net with lace and embellished patterns
Venise: a more densely textured, warmer lace fabric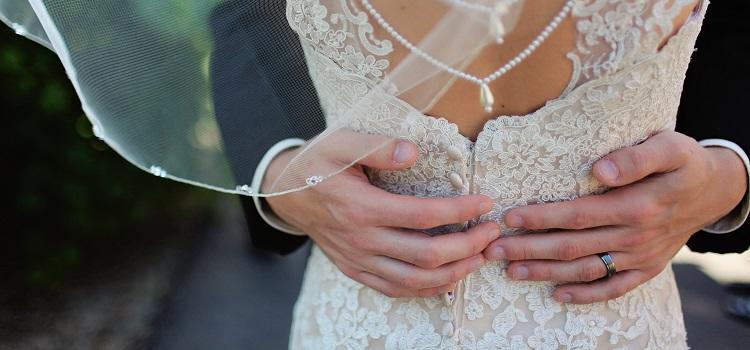 wedding dress fabrics by season:
In peak wedding season it is important to go for lighter breathable such as chiffon, lace or tulle. These materials can be mixed or used alongside an organza bodice for extra elegance.


In autumn and winter seasons heavier lace materials such as venise or satin, taffeta can provide extra warmth and look very striking against fall and winter colours.
A slinky charmeuse material dress can add unstated elegance in summer or be teamed with fake furs in winter for a Hollywood wedding look.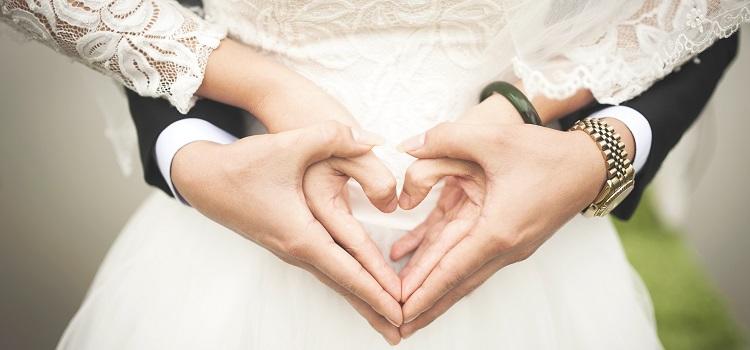 wedding dress fabrics for all figures
Best wedding dress fabrics for fuller figures:
More crisp, thicker fabrics such as satin or taffeta that can hold in and support curves in the right places. An all organza dress with tulle layers in an aline shape can also hold a larger bust.
Best wedding dress fabrics for slim figures:
Tulle can add a flare or volume to a wedding skirt where there may not be any. Alternatively, small intricate lace on a slim body can add interest, or a charmeuse material can emphasise a slender frame if your figure is well proportioned.