wedding disco props
Adding a few wedding disco props will ensure that your wedding guests will dance the night away. Below is a guide to creative disco prop ideas for every budget.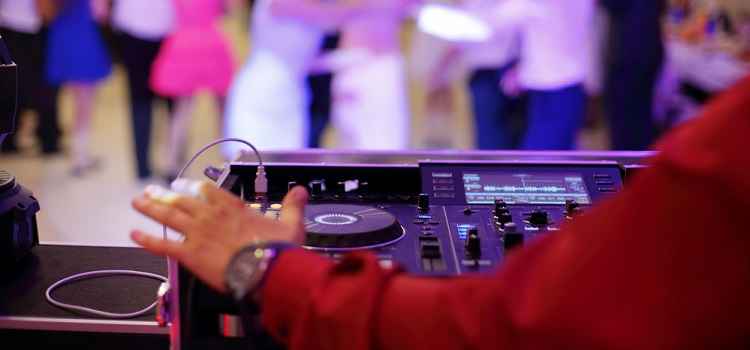 wedding entertainment - booking a band - hiring a DJ - outdoor entertainment
Giant wedding letters
Giant light up letters can give a wedding reception dance floor a unique and personalised touch. They also make a great backdrop for first dances and wedding pictures. Most popular letter combinations include; love, your initials or your newlywed surname. Prices vary by the number of letters used.
Giant wedding letter costs:
For initials expect to pay between £180 and £230
For the word, 'love' expect to pay approximately £250
For a Mr & Mrs expect to pay approximately £320
Related articles: wedding entertainment - hiring a DJ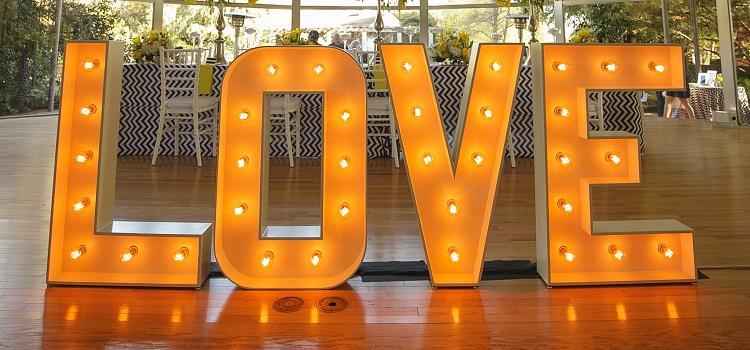 Where to hire wedding letters from
To ensure that the lights are compatible with your venue, it is recommended to ask for the supplier's recommendations. This will save time and effort. If the venue has no restrictions, there are a vast range of suppliers online. Suppliers can be easily located via a google search. When comparing suppliers, make sure that delivery, pick up and VAT are all explicitly indicated.
How to optimise the use of giant wedding letters
To make sure that letters are used and seen it is worth making sure that they are placed at the back of the dance floor. If you have a DJ or band, it is also worth making sure that the placement will not disrupt set up. Make sure to notify your photographers if you wish these lights to be shown in the first dance and guest dancing pictures.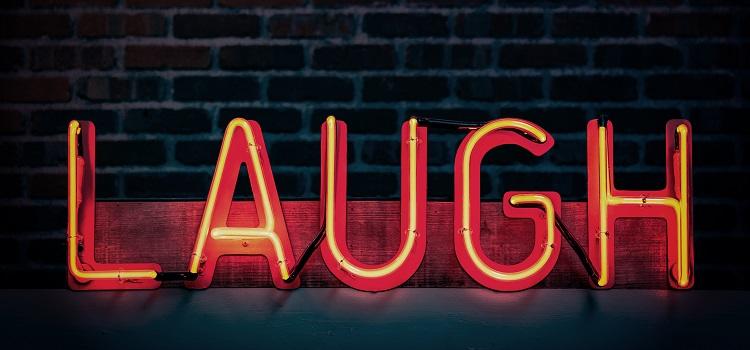 Picking glow sticks to get wedding guests dancing
Glow sticks are the perfect, glow-in-the-dark accessory to get your wedding guests reminiscing about their clubbing days. These low-cost items are highly recommended for those wanting more emphasis on dancing and great 'action' reception photos.
Where to buy glow sticks on the high street
Glow sticks can be bought for £1 in Poundland and similar shops for a good sized amount. Different options can also be found in most local party and fancy dress shops.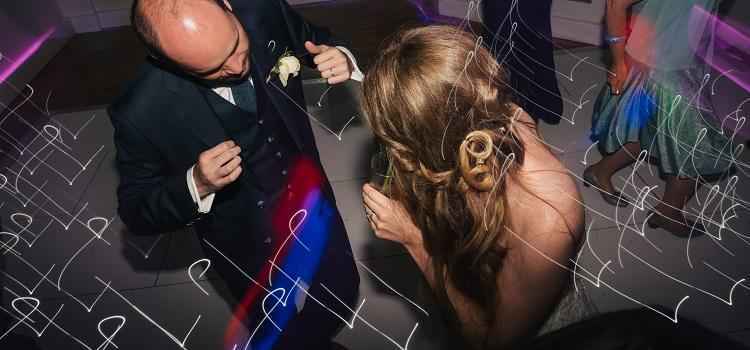 How to optimise the use of glow sticks
If opting for glow sticks, it is recommended to place them in a few pots near the dance-floor with a sign, so guests are more likely to take them. Alternatively, give a confident member of the wedding party the job of distributing glow sticks; this can be a great way to get people dancing if combined with some club anthems.
Flip-flops
Flip-flops are a welcome addition to the dance floor for many guests who have been wearing high heels. This can help to increase the number of people dancing the night away and the general happiness of your nearest/dearest female friends.
Where to buy low-cost flip-flops
Due to the increase in low cost, high street retailers, the abundance of cheap flip-flops has increased. The best places to buy multiple pairs for under £4 are Primark, Poundland and online at Amazon. If planning, great deals can be found by shopping in late August/September in woman's shops.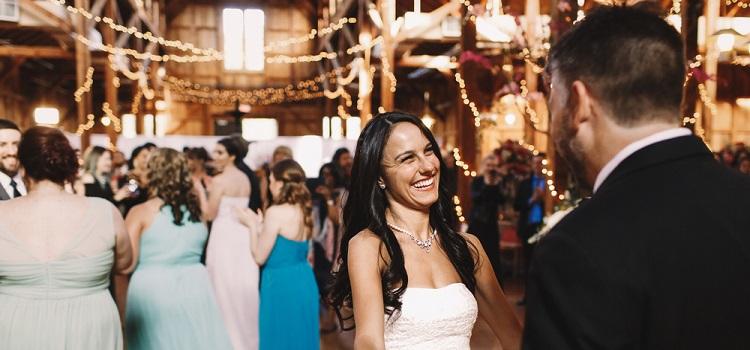 How to optimise the use of flip-flops
Putting flip-flops in a holiday suitcase along with a catchy phrase is sure to get your guests grabbing a pair. Memorable phrases include:
"A little treat for your dancing feet."
"Kick off your heels and enjoy this treat" or "Dancing shoes for those dancing queens."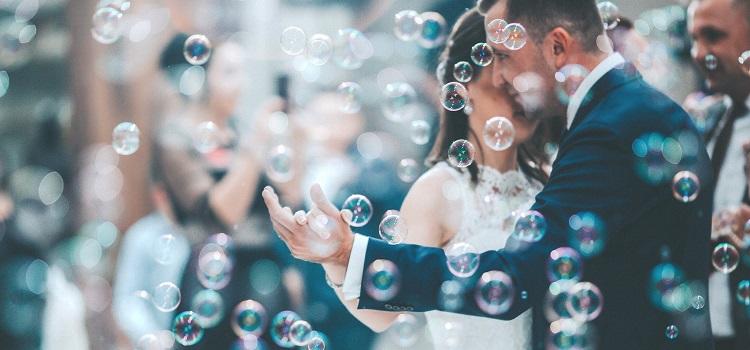 Musical instrument inflatables
Props are a great way to add some humour to the dance floor. If opting for these props, it is recommended to go for a maximum of four and to keep them relatively small to avoid effort in inflating and deflating.
Where to get musical instrument inflatables
Inflatables can be found in most party shops, but due to their relative scarcity, it is best to purchase online. It is wise to budget approximately £30-40 on these items combined to make sure that these are decent quality. As inflatables are primarily made abroad, it is best to order online through larger marketplaces where the shipping/VAT costs and reviews are explicit.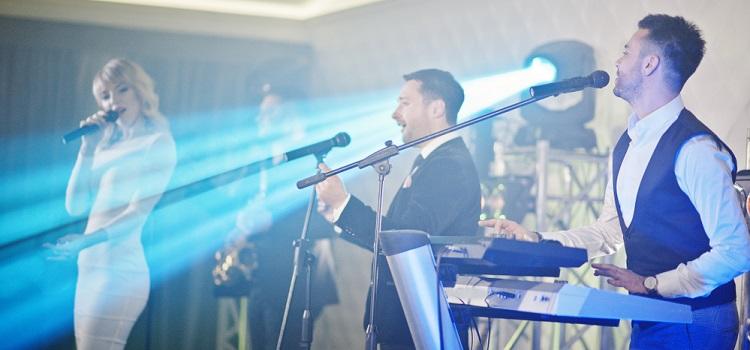 How to optimise the use of inflatables
It is best to bring out the inflatables when the dance floor has started to fill, and a few drinks have been had. It is recommended to delegate inflation to a couple of the ushers and then store these in a room where they can be brought out only if needed. Make sure that your photographers know about these props so they can take photos too.
Related articles: wedding entertainment - hiring a DJ