Hiring a wedding DJ
Hire the right wedding DJ, and you will have a packed dancefloor and a party atmosphere until the early hours of the morning.
Scroll down for a step by step guide to finding a professional wedding DJ to make your wedding reception one to remember.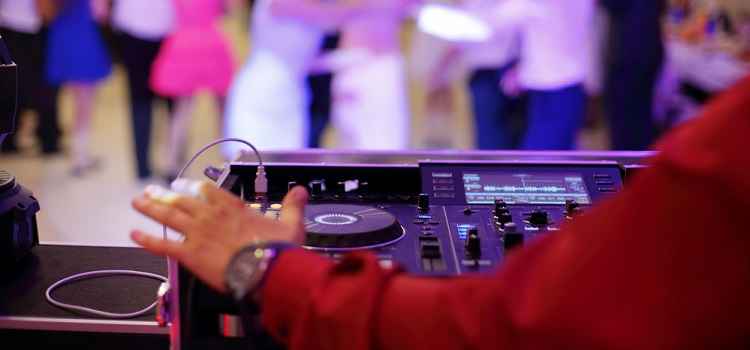 What to expect from a wedding DJ
A wedding DJ will typically play for approximately 3-4 hours, covering a range of music genres from a tried and tested selection but will adapt this dependent on the reaction of your guests. Professional DJ's will often announce evening events for you and will allow you to have as much or little control of the music as you want.
Often they will arrive with their own equipment but need some level of lighting or sound from the venue. It is always best to get them in touch with your venue directly once booked so you can avoid being a go-between.
Related articles: wedding music entertainment options creating a wedding playlist
When to start looking for a wedding DJ
It is recommended to start searching for a DJ 9-10 months in advance of your wedding day. Wherever possible, it is also recommended to begin your search earlier if decent music to dance too is a high priority for you.
Wedding DJ costs
A good wedding DJ will cost between £500 and £800. It is possible to go cheaper. However, as prices tend to reflect the overall quality of the service accurately, it is wise to give this element of your reception a reasonable budget. DJ fees will often include travel, equipment and disco lighting, but it is worth asking for a detailed breakdown inclusive of VAT from the outset to be sure of what you are actually getting.
How to find a wedding DJ
To streamline your wedding DJ search, it is best to use wedding award websites, social media and your networks. This is the best way to avoid being disappointed. Ideally:
Look at regional and national wedding award-winning DJs and those nominated by couples
Contact memorable DJs from friends/family weddings
Get recommendations from your venue
Ask your other (related) suppliers for any standout recommendations (videographers and photographers)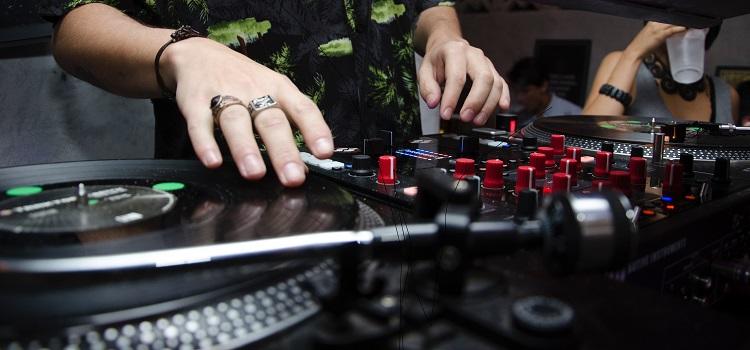 What to look for in a wedding DJ
When shortlisting wedding DJs, it is worth paying particular attention to the below so you can shortlist effectively:
Pictures and videos that show the music and dancefloors at other weddings so you can gauge the popularity of the DJ
Testimonials and non-anonymous reviews from other couples
The versatility of their repertoire (avoid genre-specific DJs)
Pricing that is clear and includes all the extras a wedding needs, such as length of playtime, equipment/sound, announcing/MC duties, will liaise with the venue and independent set up.
Related articles: disco props top wedding songs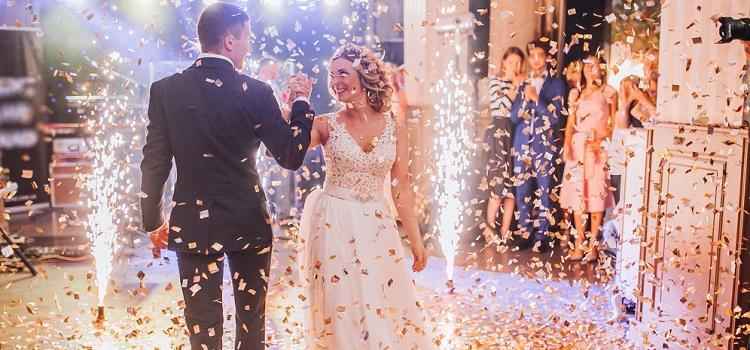 Questions to ask wedding DJs
When you have a couple of preferred DJs, it is then worth contacting them each individually to arrange a Skype chat and a time to see them DJ live. Make sure to include these questions when chatting:
Availability for your wedding date and venue location
Backup or coverage in case of sickness (a backup DJ is a must and should be included in the T&Cs)
All contact and set up with your venue will be done independently
Total playtime time and amount of music required
How much involvement in the playlist they recommend you have
Any recommendations or guidance they have for you
Ask to see them play live or for video footage
Sample playlists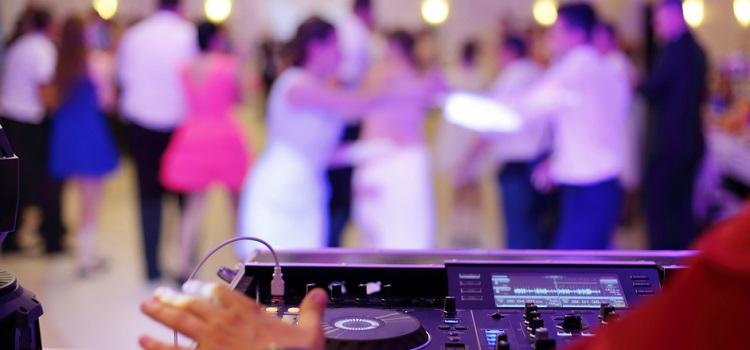 Booking a DJ for your wedding
Once you have found a DJ right for your wedding day, it is recommended to book early to avoid disappointment. Booking will typically involve paying a deposit and then paying the remaining balance nearer to your wedding date.
What to tell your wedding DJ
One of the biggest benefits of choosing a wedding DJ is in delegating the stress of song selection to them. They will have a good understanding of what gets a wedding party dancing. However, it is still wise to tell your wedding DJ:
Songs that mean a lot to you; make a list of up to ten tracks you would like to hear and ten tracks you'd want to skip.
What genres of music you will most want to hear.
The running order of the day and first dance time.
Announcements you would like them to do.
Whether guest requests are allowed or not.
The best person to contact on the day for set up.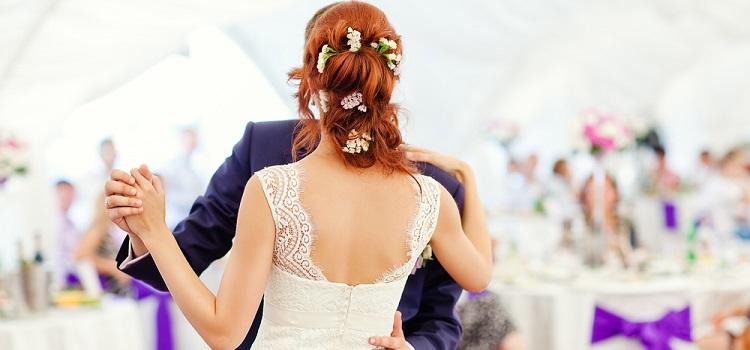 Wedding day DJ tips
Designate a member of your bridal party to update the DJ on the running order. Wedding timings often change over the course of the day, and it is essential to get the DJ announcing your first dance and starting music as soon as the wedding breakfast is over. Lastly, once your DJ is up and running, ensure that they are provided with refreshments to keep them going and in a good mood.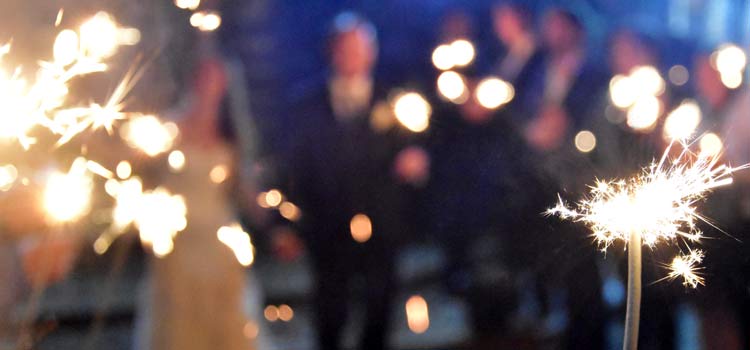 Wedding DJ frequently asked questions
What to do if you want to have more control over your wedding music
Many couples prefer to entirely select all their wedding music and cut costs by just asking their venue to recommend someone to play their music.
Do I have to use the DJ included in my wedding package?
The simple answer here is no. Many venues will include a DJ in the overall package or will recommend a particular DJ. However, It is wise to meet this DJ and, where possible, see them live to determine that they are right for you before confirming. If you decide not to choose them, let your venue know so they can manage this. It is your wedding day.
Related articles: wedding music entertainment options hiring a wedding band creating a wedding playlist top wedding songs