wedding dress styles to flatter your figure
Before hitting the shops and diving straight into trying on any dress, it is a great idea to understand what wedding dress styles will suit you best.
The page below gives a condensed guide to wedding dress styles and shapes, personalities and figures they flatter most, and guidance on the ideal neckline to match your unique style and figure.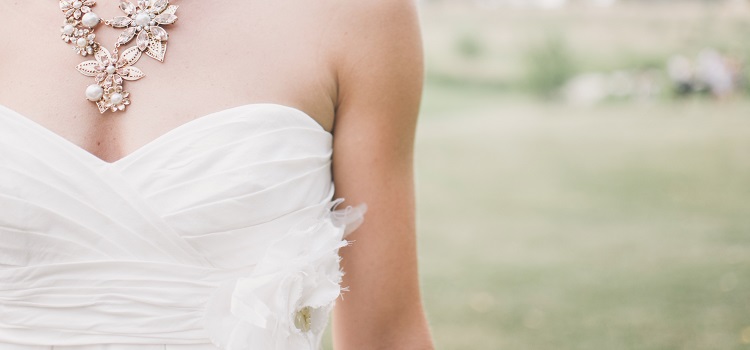 What is a mermaid wedding dress?
The mermaid wedding dress is an iconic figure-hugging gown, which fans out from low-thigh/below the knee. This style is incredibly elegant and perfect for glamorous brides. However, due to the styling of the bodice, this can restrict movement slightly.
Tips for trying on mermaid wedding dresses:
When trying on a mermaid wedding dress, do ask to try it on with a single hooped underskirt. This petticoat may make the dress initially feel slightly less comfortable, but it will ensure you can see the iconic silhouette at its best.
mermaid wedding dresses are the best for:
This style of dress works well for most shapes, but particularly flatters slim curvy and hourglass figured brides. Mermaid wedding dresses work well for mature brides or those looking for an elegant, womanly shape dress.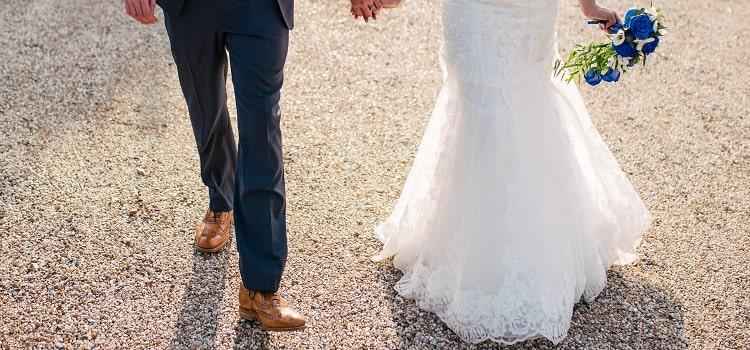 What is a fit and flare (trumpet) wedding dress?
The fit and flare is a variation on the mermaid wedding dress that has a slightly more forgiving bodice style and silhouette. The fabric kicks out from a higher point on the thigh giving a more voluminous skirt.
Tips for trying on fit and flare wedding dresses:
As these dresses can be made from delicate fabrics, it can be worth checking that the skirt does not become see-through in strong lighting. To avoid this, it is recommended to try this style on with an underskirt to get the full flare effect.
fit and flare dresses are the best for:
Fit and flare styles work well for brides who like the feeling of being held in, while still allowing for a lot of movement. This is again a style for brides wanting a more sophisticated and glamorous look.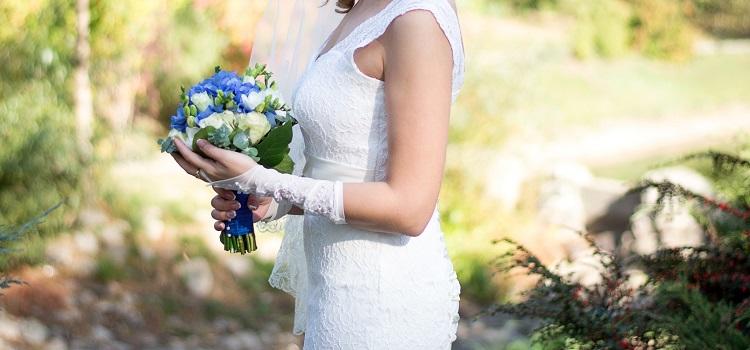 What is an A-line wedding dress?
This classic wedding dress style shaped like a capital A, giving it an exquisite princess look. The skirt gently sweeps out from the hips, so the lines are very smooth and soft.

Bridal shops always have an extensive range of this style due to its popularity and these will range from slim A-lines to very full, floaty skirts.
Tips for trying on A-line wedding dresses:
When trying this style, it is worth varying skirt volumes to see what shape suits your figure most. Once you have the silhouette, you like most then add more detail, such as lace or sequins.
A-line wedding dresses are the best for:
Everyone. This range varies enormously, and there is an a-line style to flatter any figure. This style will look beautiful in pictures and is very easy to dance the night away in too.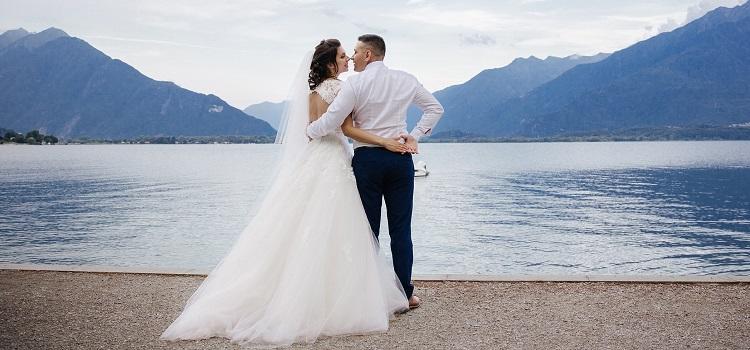 What is a drop waist wedding dress?
This dress combines a figure-hugging bodice and skirt that natural sweeps out from below a fitted bottom. This gives a striking style that will enhance curves. This dress is less forgiving for those who want to enjoy a lot of food on the day and can be harder to sit comfortably in.
Tips for trying on drop waist wedding dresses:
When trying on a drop-waist wedding dresses make sure to wear non-visible panty line underwear so you can be assured that the fabric will sit nicely. Also, make sure to move around and sit down to check comfort.
Drop waist wedding dresses are the best for:
Drop waist dresses suit those with longer bodies, shorter brides and those who do not like the cut of princess or A-line waist. This style can also be much more light-weight to wear all day and has an element of sexiness to it.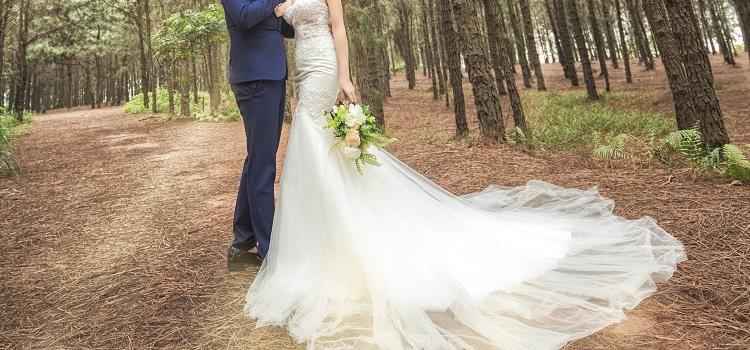 What is a ball gown wedding dress?
A ball gown wedding dress is the classic Cinderella or princess look with a fitted bodice and full skirt that fans out from the waist.

This look is very striking and will have guests wowing. Ball gowns come in many fabrics and styles but are often more weighty than other styles.

Tips for trying on ball gown wedding dresses:
When trying on this type of dress make sure to move a lot, sit down and take your time to see if the additional weight is comfortable.

Even though these dresses often do not visually seem to need an underskirt, it is worth trying one as this can remove the weight from the legs and free you up to move more easily.
Ball gown wedding dresses are the best for:
This style of dress is universally flattering but particularly so for taller or fuller-figure brides. The ratio of the flare should be tailored to your height to make sure the proportions will look perfect.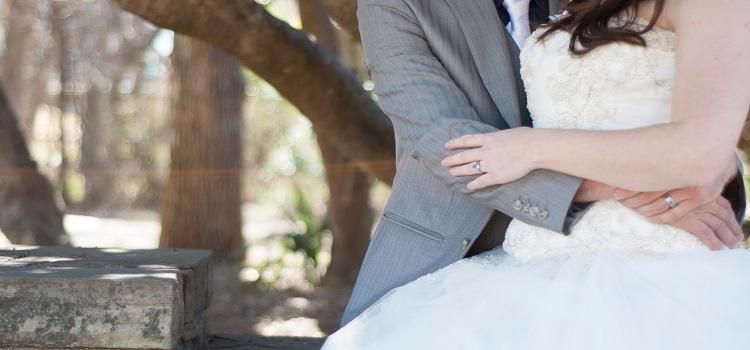 What wedding dress neckline to choose
Sweetheart neckline
This heart-shaped neckline is amongst the most popular as it is feminine, and flattering to both the bust and neckline. This style is best for brides looking for a classic, romantic neckline and do not mind having their décolletage exposed.
Curve or straight neckline
This neckline has either a perfectly straight or slightly downward bowed neckline. Again, this is a universally flattering style but will show less cleavage than the sweetheart style. This style is best for brides who do not want any cleavage but want a simple traditional shape. It also works for broader shouldered brides.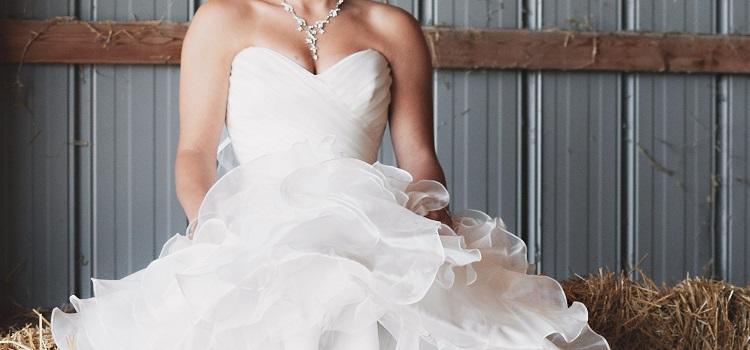 Off the shoulder neckline
This look will either have a heart shape or curve neckline with dress straps that fall off the shoulder and rest on the upper arm. This is a romantic look that works best with floaty bohemian dresses. It is best for brides wanting a different look to draw attention to a slim neckline and collar bones.
V-neck
This neckline will always have straps and a plunging v-shaped neckline, which will display a more dramatic and alternative bridal look. This type of neckline works best for less voluptuous brides and those wearing a more simple satin or organza bodice.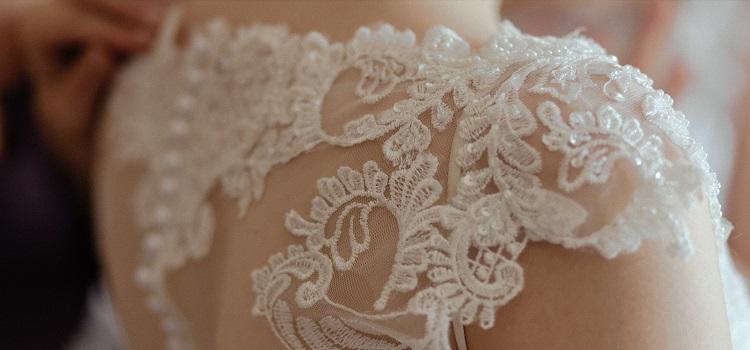 Queen Ann
This dress will have a sweetheart or curve bodice with straps that widen out towards the shoulder and neck. As the name suggests, this is an elegant and discreet style that would work well for lace gowns and brides who want a more modest style.
High illusion neckline
This style will often be paired with one of the above necklines and then have an ultra-thin fabric in a skin colour that goes up to the start of the neck. This is often adorned with sequins or lace. This look can enable brides to have unique detailing around their décolletage and ensure a level of modesty.

This option can often be added to an array of dresses that may not have this option included for an additional cost. It is essential to make sure that the fabric will suit your complexion and sits smoothly against your body.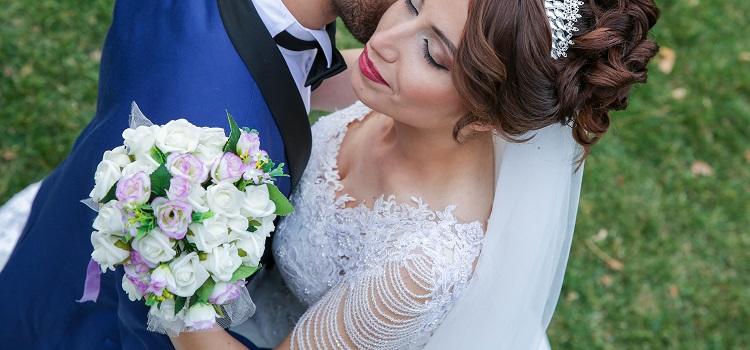 What wedding dress neckline is right for me
To work out what neckline will suit you best it is important to consider the following:
Want straps or no straps?
Strapless options include Sweetheart, curve and off the shoulder necklines.
No cleavage or cleavage?
No cleavage options include; Curve or straight, Queen Ann or Illusion neckline.
Do you want to draw the eye to your décolletage or cover this up?
Cover-up styles include; illusion and Queen Ann styles