guide to wedding cake toppers
For many couples, the wedding cake topper is the perfect finishing touch to their tasty cake creation.
Scroll down for a complete guide to creating and buying cheap wedding cake toppers.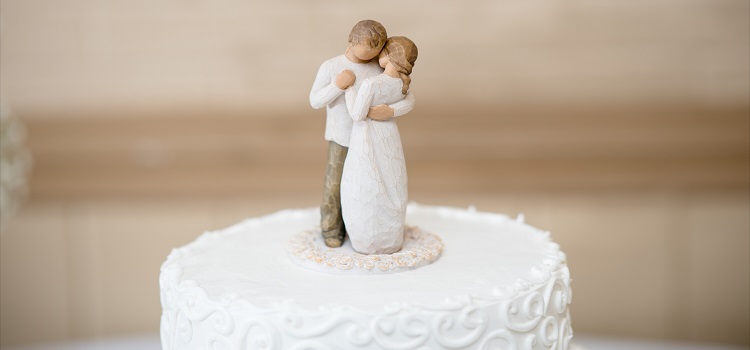 Are wedding cake toppers necessary?
Cake toppers are not essential, although they can often be the final touch that turns a beautiful creation into a one-off wedding cake. Popularised initially by the middle classes in the 1920s, wedding cake toppers typically represent the couple or symbolise the shared union of marriage.
Related articles: cake designs and flavours choosing a cake maker wedding favours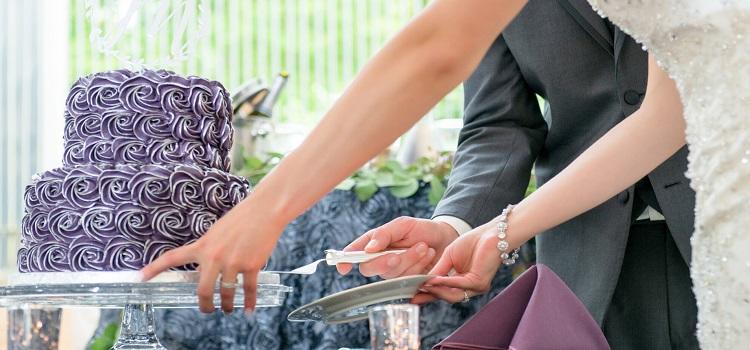 personalised wedding cake topper ideas
A personalised wedding cake topper is a great way to make your cake truly unique to you as a couple. Below are five of the most beautiful personalised wedding cake topper ideas, which are widely available to buy:
Romantic figurines of the bride and groom dancing
Caricatures of the bride and groom denoting a hobby or shared interest
2D silhouette bride and groom in a romantic pose
Two crossed flags (to show the joining of two different nationalities)
Edible luggage tags with your new initials or 'Mr and Mrs'.
what size should wedding cake toppers be?
The exact size of your cake toppers will depend on the size of your cake. On average they should be no taller than six inches and no wider than four inches so that they are complementary and in proportion to the overall cake.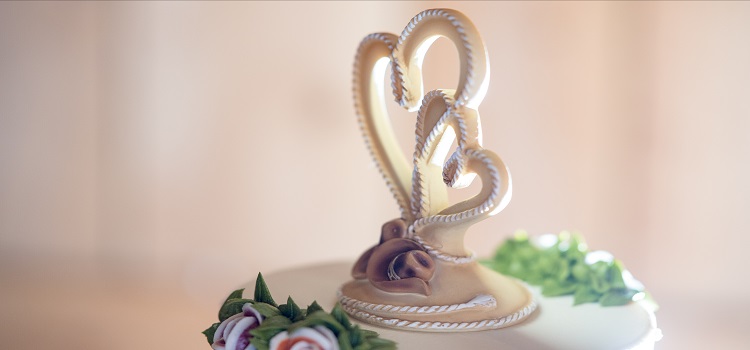 cheap wedding cake topper options
Wedding cake toppers do not to be expensive nor require an extensive search to find the right one. Cheap wedding cake toppers can be just as effective and are often much easier to source. The most affordable options are:
DIY wedding cake toppers made out of modelling clay or edible fondant icing. Fondant icing is available in most supermarkets and will cost under £5 for a packet. Modelling clay will be slightly more expensive; costing between £20 - £25 for a few colours, but can be kept longer-term as a keepsake.
Readymade cake toppers bought from gift shops or online craft market places. Expect to pay between £20 and £35 for a well-made souvenir from a reputable supplier. Scroll down for a guide to buying cheap wedding cake toppers.
Bespoke edible cake toppers from your cake maker or local bakery. This is a good option if you are less creative or would prefer a flawless edible creation. Again, if ordering a bespoke wedding cake topper make sure to pay a fair price for the time invested by your cake maker.
Related articles: wedding cake designs and flavours wedding cake makers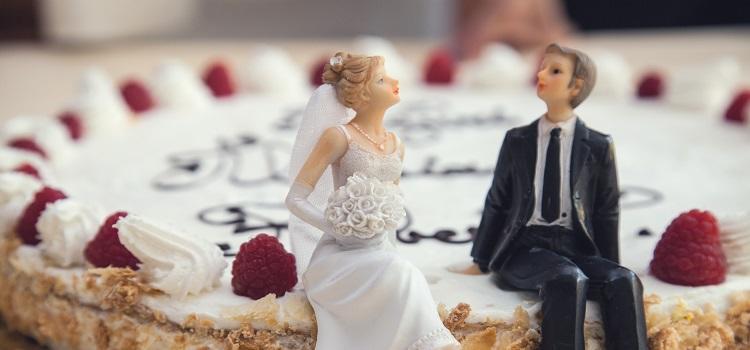 how to make wedding cake toppers: edible vs clay figurines
Creating your own wedding cake toppers have become quite an accessible option due to the abundance of online tutorials and the rise of craft retailers. Cake toppers do not need to be perfect so it can be fun to have a go, and if all else fails, you can order one afterwards.
For novice modellers, the easiest options are to either use fondant icing or bakeable modelling clay. Fondant icing cake toppers can easily be remoulded, shaped and packets are cheap to buy. However, for those wanting a lasting memento of their effort, bakeable clay is almost as forgiving and will last a long time.
Related articles: wedding cake designs and flavours wedding cake makers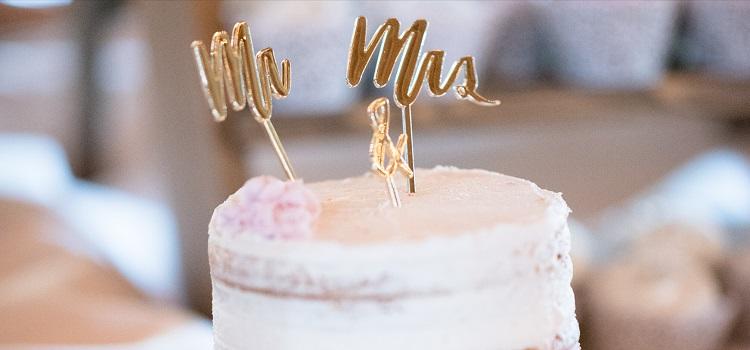 how to make wedding cake toppers from fondant icing
It is recommended to go for modelling paste as this dries hard and is less likely to deform in transit to your wedding venue. A lot of larger supermarkets will stock modelling paste in the baking section.
Best fondant cake topper tutorial: The Cake Tower tutorial gives a well-paced but very in-depth series of tutorials, which have a few different stages so the creative process can be spread out over a couple of evenings. The Delicious cake design tutorial gives a more simple overview of how to make basic figures.
how to make wedding cake toppers using modelling clay
The most widely available craft clay is called Fimo, and this can be purchased in a wide range of colours at any local art shop. Hobby Craft stores also have a wide selection of Fimo clays and colours online that can be delivered.
Best clay cake topper tutorial: The Nouskie tutorial gives a step by step guide to creating your figures, but does assume from the start that you have the Fimo and tools needed. This tutorial is fast-paced, and it is recommended to watch it once before purchasing the clay and starting to make your own.
how to create fresh flower wedding cake toppers
One of the best videos online that is hugely informative is from Bunchesdirect. This video is practical, easy to follow and gives good advice dependent on your cake style.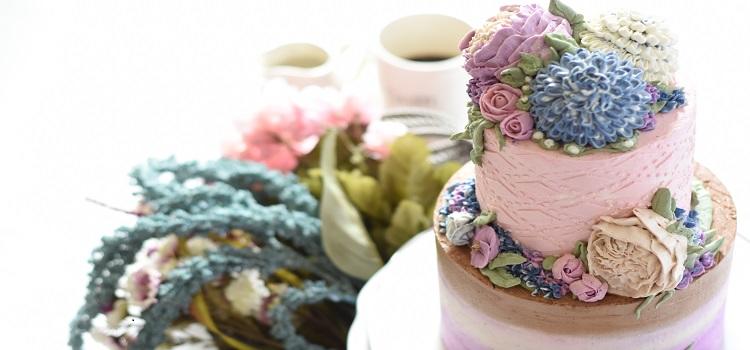 where to buy cheap wedding cake toppers
If you are looking for affordable, readymade cake toppers, it is best to shop at card/gift shops or lower-end jewellers who sell figurines. Craft shops and home decoration shops (with craft ranges) will also stock a range of alternative wedding cake topper ideas. If looking online, it is wise to visit reputable marketplaces such as 'Etsy' and 'Not on the High Street'.
If you are looking for edible creations, then it is best to visit your local bakery and also check prices with your cake maker. By far, the cheapest method is to create your cake topper yourself. Scroll down for a guide to making your own cake toppers.
where to get personalised wedding cake toppers
For edible, personalised wedding cake toppers, it is best to search for local cake makers online, see what styles you like, get an idea of prices and then inquire about exact details. Where possible, avoid specialist wedding cake makers as these will be more expensive. If your cake maker is reasonably priced, it is also worth asking them for a quote or getting their recommendations on other local suppliers - this can make delivery on the day a lot easier.
For non-edible, keepsake cake toppers, it is best to search online. Try online craft marketplaces to find a vendor who makes your prefered style then check reviews and compare prices. If opting for an online vendor, make sure that delivery and VAT are included in the price. Also, make sure that there is an explicit refund policy for damaged goods on arrival.
how far in advance to order wedding cake toppers
It is recommended to order non-edible cake toppers two months before the wedding to avoid delivery delays and give time to order another if you are not happy with the finished product.

Personalised cake toppers may take slightly longer, so it is always important to ask about timescales before purchasing.
Related articles: wedding cake designs and flavours wedding cake makers