mother of the bride dresses
Picking out a beautiful wedding day outfit for your mum is an opportunity to include her in the excitement. Below is a complete guide to finding the right mother of the bride dress for that special woman in your life, whoever she is.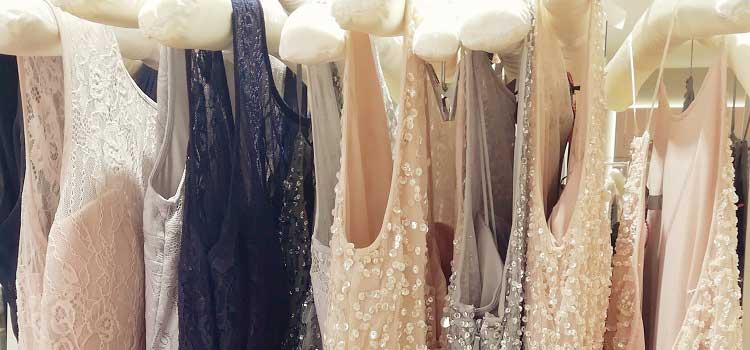 choosing bridesmaids - bridesmaids dresses
- bridal party gifts
Mother of the bride: Dress colour
Traditionally, the mother of the bride can wear any colour except the wedding dress colour. The bride should be the only one in white on her big day. Black is acceptable but should be broken up by another colour and prints should be subtle rather than bold, striking designs.
When picking the mother of the bride outfit, a good starting point is looking for a different shade or tone of the bridesmaids' dresses. However, it is essential to make her dress different enough so that she doesn't look like an extra bridesmaid but gets the recognition and attention she deserves. Whatever colour or shade chosen it is vital that she looks and feels her best.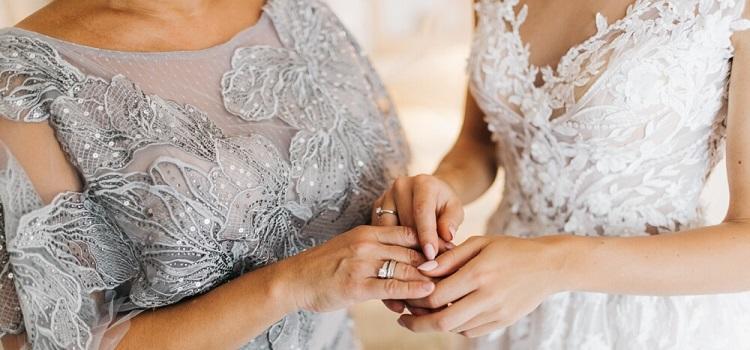 Recommended colours:
Blue wedding colour scheme: Navy, turquoise and rich blues
Purple/Pink wedding colour scheme: Indigo and rich purples or blues
Green wedding colour scheme: Warm yellows or cream prints
Red/Yellows wedding colour scheme: Warm yellows or cream prints
Pastel wedding colour scheme: A more vibrant shade of the same colour
Colours to avoid
Reds and Pinks
Pastels can mix in with skin tone and give a washed out look.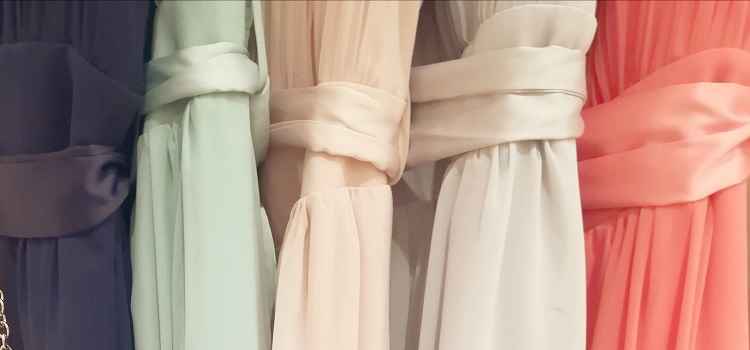 Mother of the bride dress style
The Mother of the bride outfit should reflect the formality of the occasion. For very formal weddings a hat, jacket and a simple dress are best. For more relaxed informal weddings, a mid-length or long evening dress with a complimentary cover-up is perfectly fine.
It is essential that your mum feels confident and beautiful in the outfit so she can forget about her clothing and enjoy this milestone day. Where possible it is recommended to avoid overly tight clothing that may restrict movement.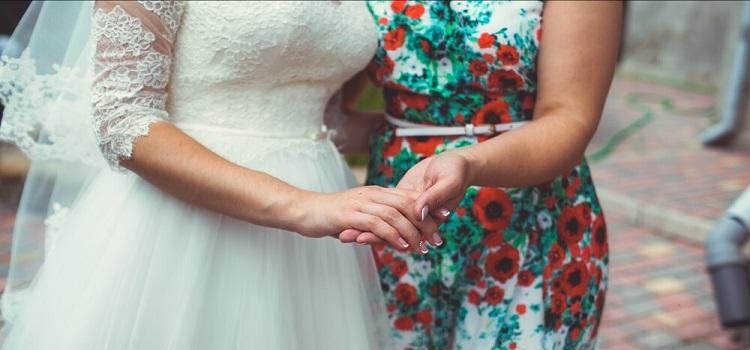 Mother of the bride: Is a hat or fascinator necessary?
Traditionally, the mother of the bride would wear a hat, but nowadays choice is dictated by the formality of the wedding. For church or registry office ceremonies, a hat is still recommended. For wedding venue ceremonies a fascinator or hair accessory can give a more relaxed, glamorous look.
The style should be the bride's preference and also reflected by the groom's mothers choice too.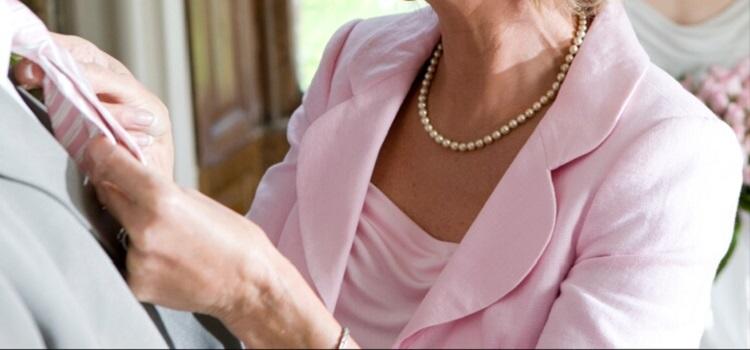 Mother of the bride: Shopping tips
Find the style and fit first and colour second.
Pick shades that match skin tone rather than eyes.
Shop in stores where she feels comfortable and knows clothing sizes will fit
Arrange two shopping trips to make it enjoyable: Once to scope out what's out there and shortlist, second to select.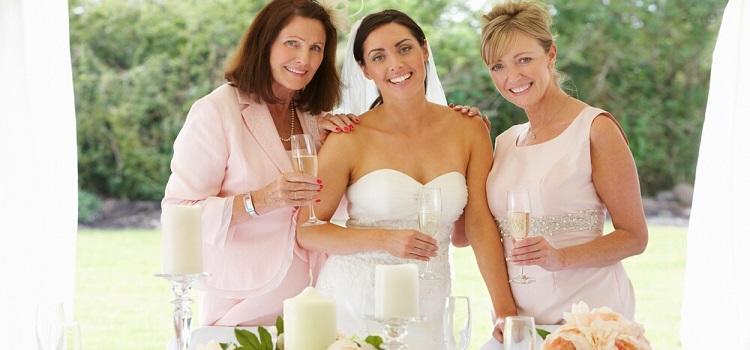 Mother of the bride shoes
For the mother of the bride, the shoes are an element that she can go to town on if she likes. For colours, it can be beautiful to pick a tone of your dress or accessories or one of the bridesmaid's dress. This will enable her to feel incorporated. Unless height alters the length, heels can be flexible and a second pair of flats for the evening reception are a great idea.
Highstreet stores for mother of the bride outfits
Monsoon: Offers a range of elegant and timeless outfits. This shop is best for fitted and neat styles rather than floaty relaxed dresses.
Phase eight: Offers a wide range of formal and more relaxed mother of the bride outfits. This shop closely follows seasonal bridal colours and also often has a variety of print options too.
Dorothy Perkins: Larger DP shops will seasonally (before Christmas and in spring) have a range of dresses and wedding suits that can be very adaptable and wore again by your mum.
Quiz: Seasonally this party shop can have stunning floor-length gowns for the glamorous mother of the bride. This shop can give younger styles to make your mum feel just a little bit extra special too.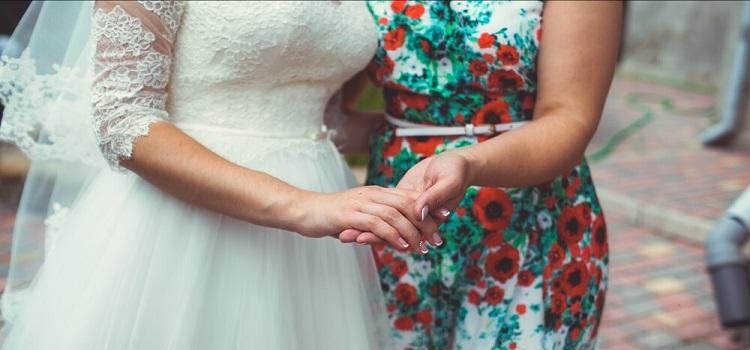 Mother of the groom dresses
Most of the above guidance and recommendations apply to both; mother of the bride and mother of the groom. However, it is vital that these two special ladies have complementary but different dress colours, styles, so they feel distinct.
Tradition dictates that the mother of the bride, as she is in the bridal party, should select her outfit first. A nice touch can be to take both mothers shopping to help them to feel included and excited about your wedding day. This will also help to make sure that their outfits do not end up being the same or vastly contrasting.