How to choose a wedding caterer
Hiring an independent caterer for your wedding will enable you to choose a more personalised menu, which is bespoke to your tastes and guest requirements. Below is a step by step guide to timescales, finding, shortlisting and booking the right caterer for your special day.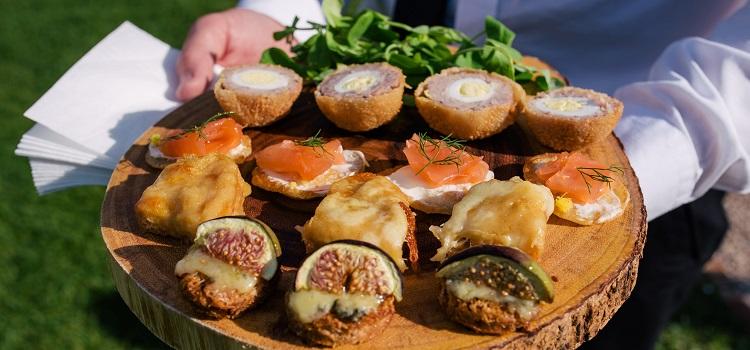 How far in advance to book a wedding caterer
It is recommended to book your wedding catering as soon as you have a venue and an approximate guest number. This should be around 10-12 months before your wedding as reputable vendors will only have a finite number of weddings they can cater for at one time.
Information wedding caterers require from your venue
Before contacting external wedding caterers it is essential to check the below details with your venue:
Are there any restrictions or specific requirements for external vendors? (e.g. insurance)
Are there kitchen facilities that can be used?
What equipment at the venue can be used or hired such as chairs, tables, centre-pieces, cutlery, crockery and a seating plan easel.
Whether beverages need to be supplied by the caterer, (if yes) is there a corkage fee?
Will the venue provide waiting staff or does the caterer need to provide this service?
Any timescales or details your venue needs from your caterer (it is wise to introduce both parties to avoid being the 'middle man' in correspondence)
Related articles: Wedding catering options Choosing a cake maker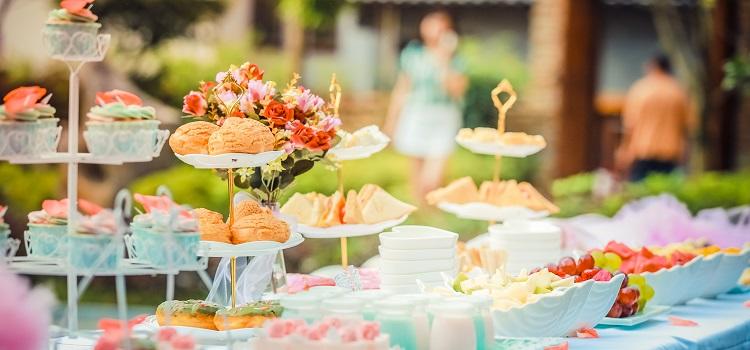 What to tell wedding caterers
Extent of catering required: It is important to determine what you would want a caterer to quote for. This might include; drinks, reception canapes, wedding breakfast, wedding cake, evening buffet and beverages, along with cutlery, crockery and waiting staff.
Your wedding meal style preference: Options often include; self-service hot or cold buffet, BBQ, sit-down 2-3 course meal or sit-down family-style sharing platters.
Food preferences and intolerences: As a couple, you may have specific cuisine preferences, intolerances or cultural specialisms that a caterer may need to consider before giving an initial quotation.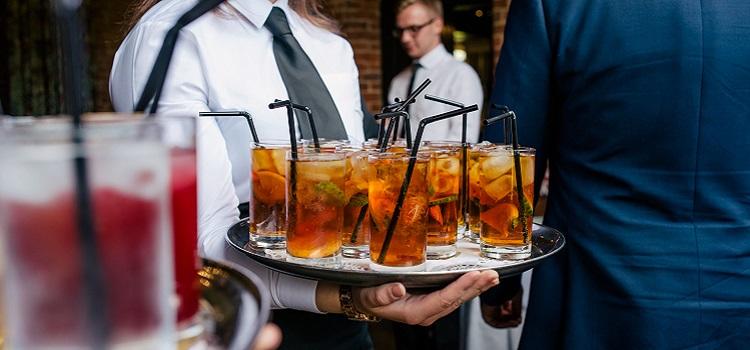 How to search for wedding caterers
Unlike most other wedding suppliers, there will often be a finite amount of vendors near your wedding venue due to the specialism and skills required to cater for large volumes of people at once. Best places to start your search are via:
Recommendations from your wedding venue
Preferred caterers used by other local weddng venues
Caterers that have won or been nominated for region wedding or event catering awards.
A Google search in your local area (check for a high amount of positive reviews)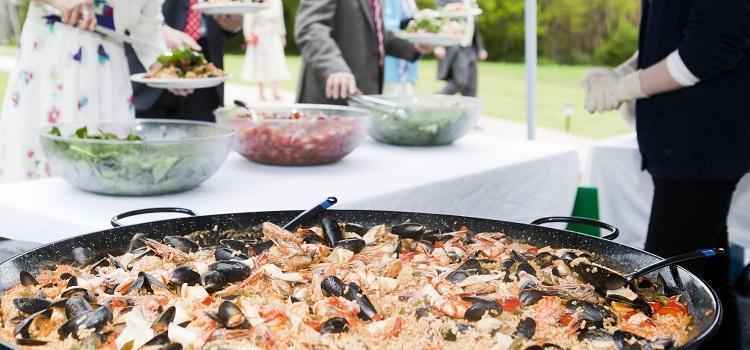 Contacting wedding caterers
Once you have found 3 - 4 caterers whose services look interesting, it is worth making direct contact to find out their approximate costs and availaility. It is recommended to provide the below information in an initial email.
Date of your wedding and location of venue
Approximate guest number
The extent of service required and style preference (buffet etc)
Request for more detailed menu options, a breakdown of services provided and prices (with VAT explicitly detailed)
When comparing responses, make sure to factor in the speed/detail of information given, , friendlness, personalisation and flexibility of the service; these factors will all be vital much closer to your wedding day.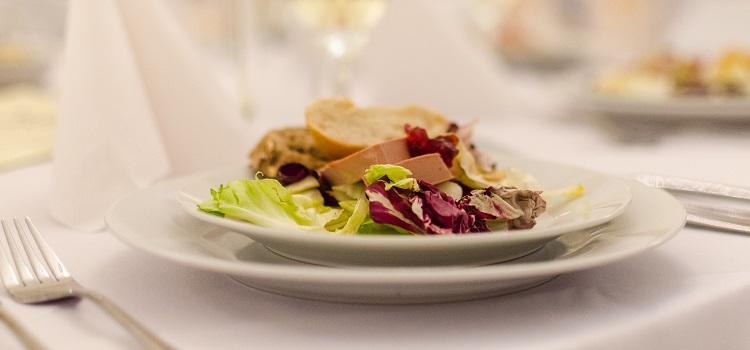 Booking a wedding catering food tasting
As your choice should largely revolve around the quality and taste of the food, it is essential to try before you commit to a particular caterer. When investing in an external caterer, it is vital to make sure that the taste meets your expectations. A food tasting shoud be included or at least offered by all wedding caterers. Where possible, ask for this service before signing any contracts (specifying commitment or paying a fee as this can be difficult to claw back).
Checklist for a wedding catering food tasting:
Make sure you are tasting the actual items that would be on offer for your specific menu
Each try different meal options and wines so you can compare
Go easy on the alcohol and keep a clear head
Keep your guests' preferences and intolorences in mind too
Consider how you are treated at the food tasting, for example cutlery cleanliness and waiter attention
Check that the waiters and chefs are the same ones that will be creating your menu and serving at your wedding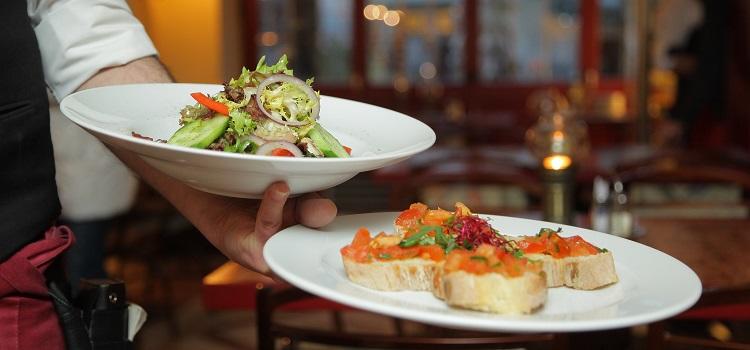 Details to check before booking a wedding caterer
Review the T&Cs and fine print fully
Check special dietary requirements are catered for
Make sure your caterer will be in direct contact with your venue to make sure they have the facilities needed
Determine who is responsible for cleaning and returning equipment
Is a cake knife and stand included
Coverage in case of sickness of staff etc
Where food is sourced from
The named contact who coordinate with the venue and will they be there on the day
What extras would not be included in the base rate (this will avoid surprise bills after your big day).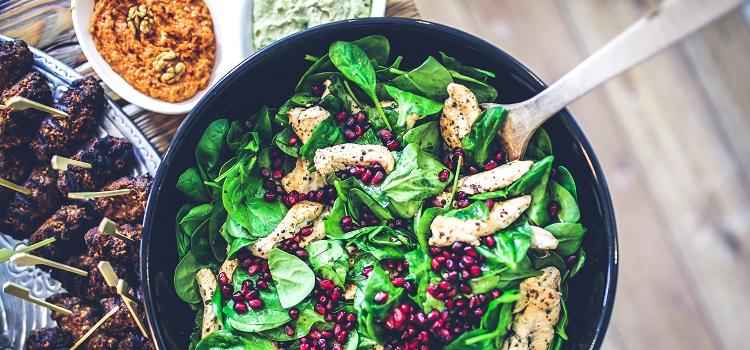 How to book a wedding caterer
Once you have found a caterer who offers the menu you want at a reasonable price, it is vital to book early to avoid disappointment. Booking will typically involve paying a deposit and then paying the remaining balance nearer to your wedding date.
Unlike other wedding suppliers, there should be a formal written contract or T&Cs; make sure to read these carefully and query anything that seems different to that discussed.
What to do after booking a wedding caterer
After securing the services of your preferred wedding caterer, there will often be a gap in communication while you confirm guest numbers and food options. It is crucial that your wedding invitations and RSVP inserts are worded clearly to help this process. Once these are confirmed, it is wise to contact your caterer to start finalising menu options.