Wedding catering options compared
Delicious food is a staple of the fabulous wedding and as couples should expect to be spending 25 - 30% of their total spend on wedding catering it is wise to do your homework before selecting an option.
Scroll down for the pros and cons of the three main wedding catering options; wedding venue catering, external catering suppliers and bespoke food and drink vendors.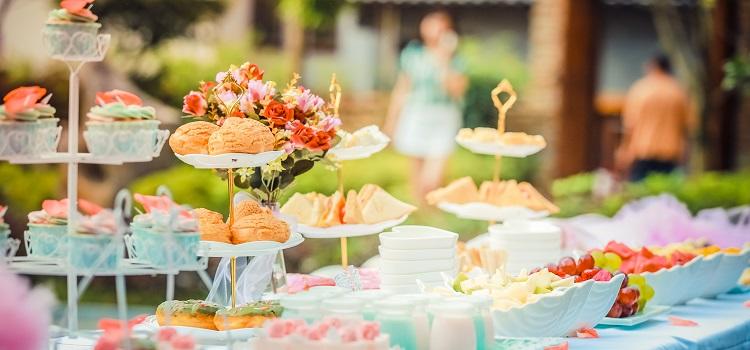 What to expect from wedding venue catering
In-house wedding catering provided directly by the wedding venue will give a reasonably seamless service. This option will cover food, beverages and associated set up, service and equipment. Couples will typically select canapés, wine, wedding breakfast menu and buffet from a pre-defined list of options. All-inclusive wedding venue packages will often coordinate the entire catering process to make it simple and stress-free.
Pros of wedding venue catering
In-house catering is suitable for couples who want a seamless, stress-free food option. Venue catering will generally provide a selection of tried and tested options that appeal to a range of tastes and budgets.
Cons of wedding venue catering
In-house catering can come at a higher price per head, and additional costs should be clearly stated to avoid a heft reconciliation bill after your wedding. The quality of food and service can vary from venue to venue, and if this is your preferred option, it must be considered when choosing a venue initially.
Average wedding venue catering costs: £70 - £100.
Related articles: Booking a wedding venue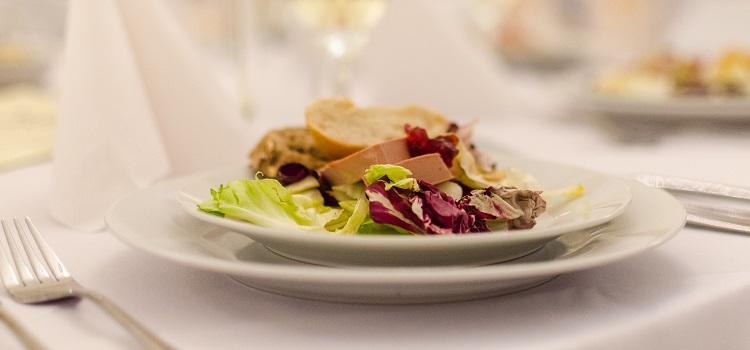 What to expect from wedding catering suppliers
Specialist wedding catering suppliers will provide the same seamless service given by a wedding venue except for chairs and tables, which will often need to be sourced. This option will allow couples to select a caterer based on their preferences and budget. However, the venue will have no liability to ensure the catering on the day goes smoothly. Food and beverage options are generally picked from a pre-defined list. However, there is much more room for creativity and personalisation than venue catering.
Pros of wedding catering suppliers
External full-service catering allows couples to have a more tailored and personalised wedding menu and food. This option can allow couples to go for the right venue without compromising on food if there is no/limited in-house catering. This option can sometimes be more cost-effective options for those willing to spend more time researching and finding the right caterers.
Cons of wedding catering suppliers
External full-service catering will require more research to find the right provider. Where venues do not offer catering, it can be easier to get recommendations, but those that offer in-house services may require more requirements or corkage fees. Before embarking on this option, it is worth making cost comparison and looking avenue food reviews to make sure your extra effort is worth it.
Average wedding catering supplier costs: £40 - £60
Related article: Hiring a caterer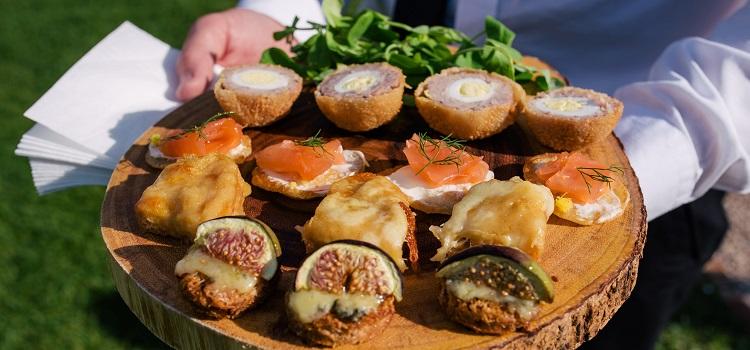 What to expect from independent food vendors
Food and Beverage catering offers the most stripped back wedding catering service. As the name suggests, service, cutlery/crockery, chairs/tables up/clean are generally not included, unless explicitly stated. Many food-only catering companies work closely with other suppliers and can be very budget-friendly. However, couples will need to be more heavily involved in planning and logistics. This option allows complete control over cuisine selection, within the allowances of the venue.
Pros of independent food vendors
Food and Beverage catering usually works out to be the cheapest wedding catering option. However, the amount of organisation required and additional suppliers required should not be underestimated. This option works well if a self -service wedding breakfast is chosen. Within the restrictions and insurance needs of your venue, your food options can be as creative as you want them to be.
Cons of independent food vendors
Food and Beverage catering will require a lot of time to ensure that the right caterer is sourced and that complimentary suppliers are all booked and organised. This rustic option will often put more pressure on a couple and their friends/family to set up and clear away.
Average independent food vendors costs: £30 – £40
Related article: Hiring a caterer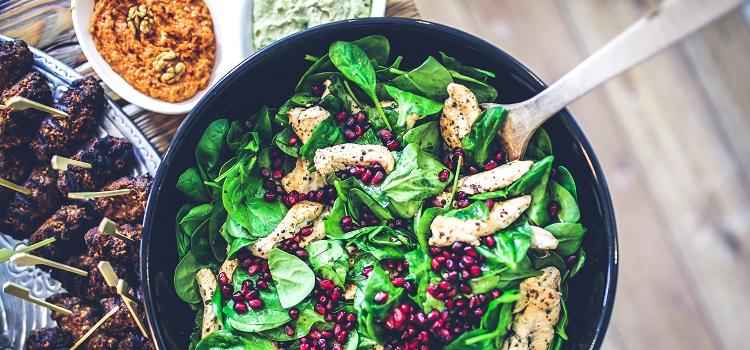 What to consider when deciding on your catering option:
What options your wedding venue will allow
The willingness of your venue to recommend external caterers
Restrictions and additional requirements for external catering (corkage fees, insurances, use of kitchen space, clean up charges etc.)
Compare the importance of your monetary budget vs time and effort you are willing to put in.
The overall significance of food in your day priorities.
Style of menu canapés, sit down, buffet, self-service, evening options
It is wise to check your package includes a catering coordinator who will organise set up and be there on the day to make sure everything runs smoothly
Related articles: hiring a caterer - wedding cake designs and flavours - wedding cake makers