How to find local wedding florists
A talented wedding florist will ensure that your bridal bouquet is the most beautiful arrangement of flowers you will ever hold. As such, It is crucial to find someone who will share your excitement and enhance your wedding day look.

The below article gives practical advice about wedding flower prices when to start looking for a florist and then a step by step guide to making sure you find the right wedding florist.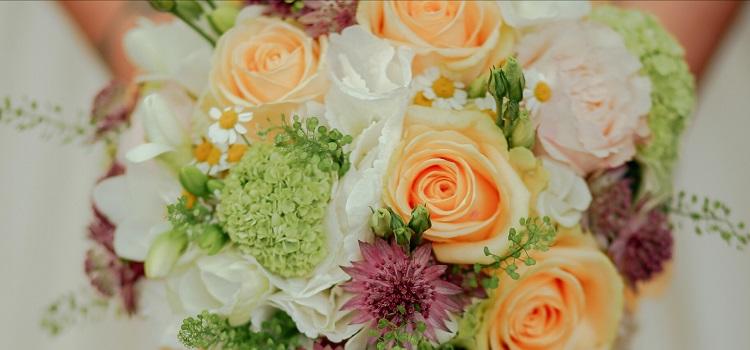 choosing bridal flowers - confetti - where save money
How much to budget for a wedding florist
If you are opting for a bridal bouquet, bridesmaid posies and buttonholes, it is realistic to expect to pay between £140 to £200. Prices should only exceed this if you have decided to have a significant amount of floral decorations.
Bridal bouquets will range from £40 - £80 dependent on the rarity of the flowers, arrangement and size
Bridesmaid bouquets will range from £25 - £45
Buttonholes should cost no more than £10 each
If you need to trim this budget, it is recommended to give bridesmaids an elegant rose to carry or a small supermarket bouquet, which can easily be customised. These will cost no more than £10. Bridal bouquet costs can also be reduced by selecting flowers that are in season and are widely available.
Related articles: wedding flowers - buying wedding confetti - creating centrepieces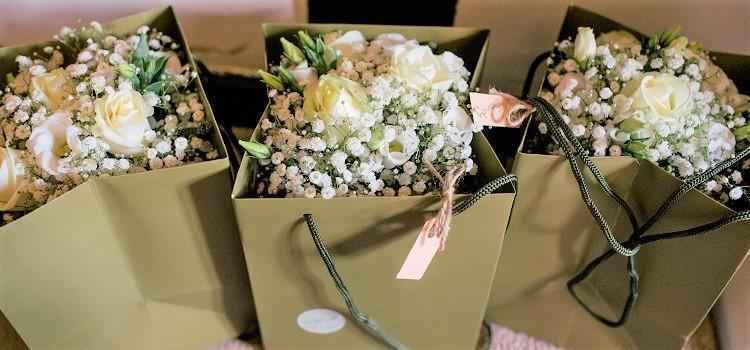 When to book a wedding florist
If you intend on going to a professional florist, it is worth booking their services for up to six months in advance. The most talented florists will get booked up very early, especially for peak season weddings.
What to know before you visit a florist
Know your flower preferences
Before visiting florists, it is good to have an idea of what types of flowers, arrangements and bouquet shapes you prefer. Without an expert knowledge of flower types and floristry lingo, it is best to communicate your ideas visually by collecting pictures you like from magazines or by creating a Pinterest board.
Know what services you want to get costs for
Before visiting florists, create a realistic budget and keep to this. Also, make sure to know what services you would like your wedding florist to provide.

In addition to the bouquets, wedding florists can also cater for many other needs, which are perfect for those wanting a floral wedding: these include:
Ceremony flowers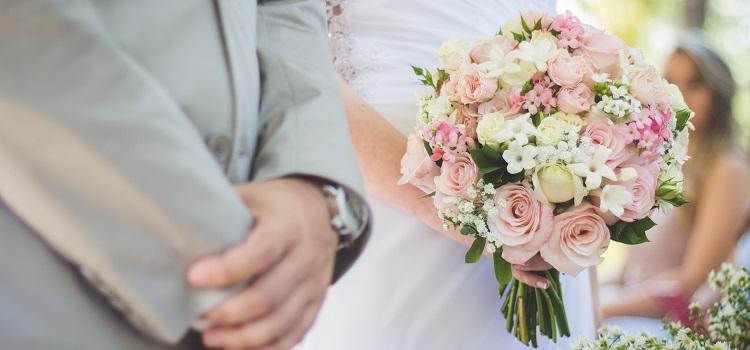 How to find local wedding florists
The easiest way to find a florist near your venue is to ask for their recommendations or preferred suppliers. It is also worth looking at florists located within a 5-10 mile radius of the venue. This will mean that delivery costs in the morning are minimal.
Before booking a florist, do visit a few shops so you can compare their talent, interest in your wedding, price and floral stock. Costs are often reasonably comparative, but the approach and ability of florists vary significations.

Do not get pulled in by a big name; some smaller startups can be just as talented and more willing to go the extra mile for an outstanding rating.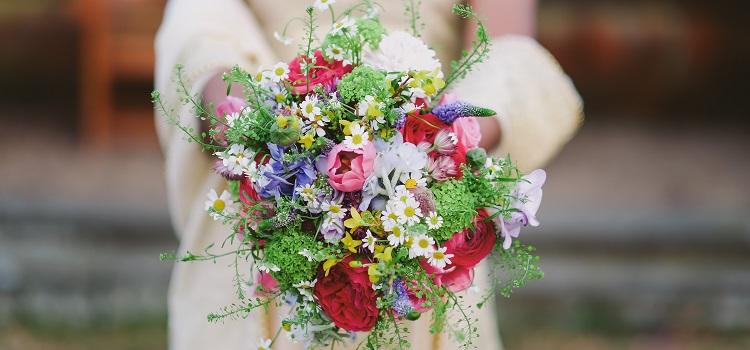 Criteria to shortlist wedding florists on:
Ask to look at photographs of previous weddings they have provided services for
Look at the range of flowers on offer and the quality/freshness of those on display.
Check prices inclusive of VAT and delivery on the day.
After exploring options near your venue, it is worth making a shortlist of two florists and organising to visit them for a bridal flower consultation. It is recommended to go with your favourite option first, and if this goes well, you can cancel the second.
What to expect at a wedding flower consultation
At a consultation, your florist will ask for your wedding theme, colours and date to make sure they can accommodate your requirements. At this point, it is crucial to talk about wedding flowers or bouquet styles you like and show any picture ideas.
The florist should then give their practical recommendations, prices and creative advice. While they are providing this, it is essential that you feel excited by their ideas and comfortable with pricing. This is your wedding day, and it is okay to walk away from the consultation to consider your options.
Important to note: Some quieter shops will offer this consultation when you first visit to look around. If given this option, it can be wise to have a more detailed chat at this point to save repeated journeys.
Related articles: wedding flowers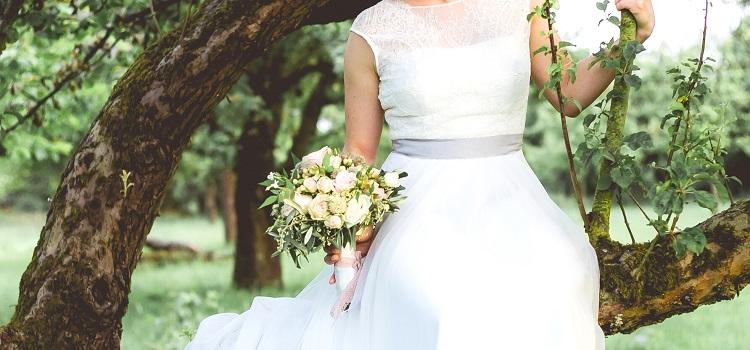 Questions to ask your wedding florist:
How many weddings do they serve on one day
Do they include a consultation nearer the time if your plans change
Will they deliver to your venue and is there a cost for this?
What is their backup plan in case of sickness/unforeseen circumstances?
Full costs for your requirements (do make sure that it is explicit if VAT is included or not)
Make sure your design is robust enough to be thrown (if you intend to do this)
How to book a wedding florist
Once you have met a florist who meets your requirements, you will often have to pay a small deposit (under £30) to secure their services on the day. This will be deducted from the final balance and usually is a percentage of the total (calculated on your exact requirements). The full balance is typically required a month before the wedding and payment can be made at the final consultation.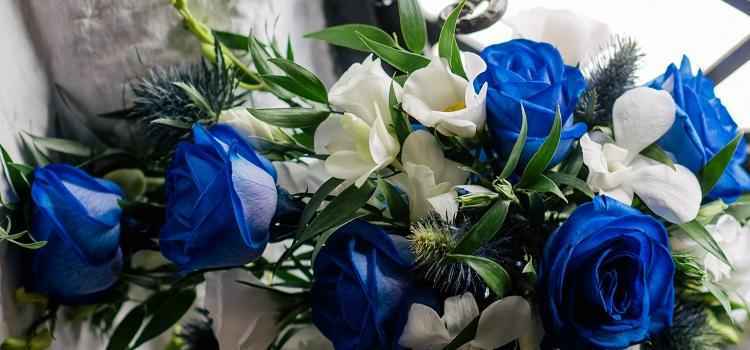 Finalising your florist requirements
Approximately a month before your wedding, most florists will want to have a short consultation or email conversation to make sure your requirements are still the same.

At this point is it important to confirm:
Tips on preserving your flowers on the day and after (if you want to keep them)
How your florist will deliver the flowers to the venue on the day (whose contact details they will need)
Delivery time (make sure this is different from other suppliers on the day)
How bridesmaid flowers will be labelled (if there are any size differences)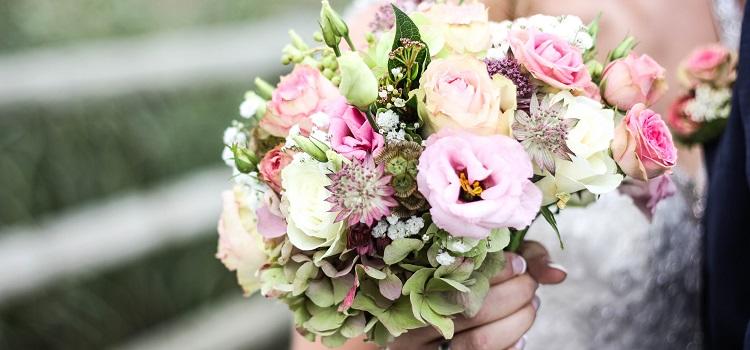 wedding day: Bridal bouquet tips
When walking the aisle with your flowers make sure to keep them below waist height so your husband-to-be can focus on your dress. At the end of the aisle pass these to your closest bridesmaid.
Lastly, make sure to pick up your bouquet for formal pictures, many brides will forget them and later regret that their beautiful flowers were not in pictures. The easiest way to remember is to pass them to a trusted bridesmaid, and she will then prompt you to take them back when needed.