Bridesmaids: How to choose and who to ask?
Choosing which of your favourite women to be bridesmaids should be a breeze, but all too often a bride-to-be's choice is constrained by the obligations and expectations of others. Read on for guidance about how to make the right choices for you without upsetting anyone along the way.
Related articles: bridesmaids dresses bridesmaid gifts how to avoid bridesmaid regrets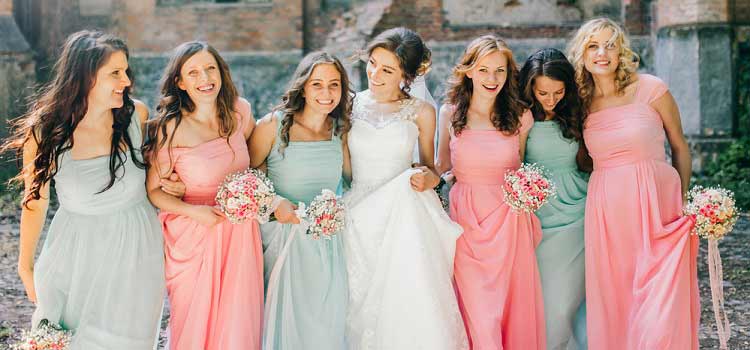 Who should you choose as bridesmaids?
When choosing bridesmaids, base your decision on the strength of your bond and not the length of your friendship. The friends that you genuinely trust, enjoy being with and make you feel special are the only ones who should be considered. Where possible, try to make your decision independently and stick to your choices: Planning a wedding day can be fabulous with the right women around you.
If you are struggling to work out who to pick; think back to your last dilemma; who did you call? Who is the person that makes you laugh and picks up your mood no matter what? Lastly, who is the person that lets you shine and doesn't try to steal the spotlight? These are all qualities you will need from your bridesmaids.
Should family members be bridesmaids?
There is no tradition stating that siblings, sisters-in-law or cousins need to be part of your bridal party. However, these can be comfortable people to choose if you are particularly close. If you have a large family, it is recommended only to pick your closest family members and involve other relations in other aspects of your day. For those brides whose decision to include family would be out of obligation only, it is wise to include your relations in other ways.
Should the sister of the groom be a bridesmaid?
Base this decision on the strength of your relationship with your other half's sister. If you do not feel 100% comfortable and natural with her, then do not ask her to be a bridesmaid. Instead, you can ask her to either be a witness, do a reading or join one of your wedding prep activities. For a guide to these, scroll down to the section 'how to include friends who aren't bridesmaids'.
Related articles: bridesmaids dresses
mother of the bride dresses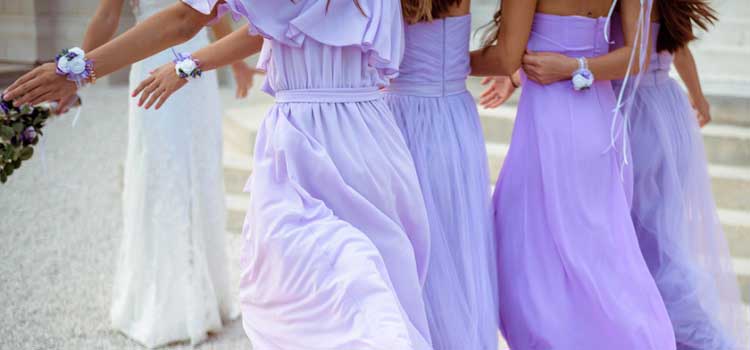 How to pick bridesmaids when you have no friends
Having only a few or no friends to be bridesmaids can be a source of worry for a lot of brides. In reality, everyone is different, and many people do not have that many good friends. A wedding is not a show for others but should be a day that is all about you and your new husband. Wedding planning should also be fun, and if this topic is causing concern, it is best to make a decision and stick to it.
Alternative options can be to have one maid of honour or a man of honour. Or to completely discount this element and save a lot of money (and stress). Friends and family attending will already know you intricately and, from a vast experience of weddings without bridal parties, this is never a topic that guests discuss. Guests are more focused on the venue, your dress, how happy you are, the food and drinks.
Related articles: bridesmaids dresses
mother of the bride dresses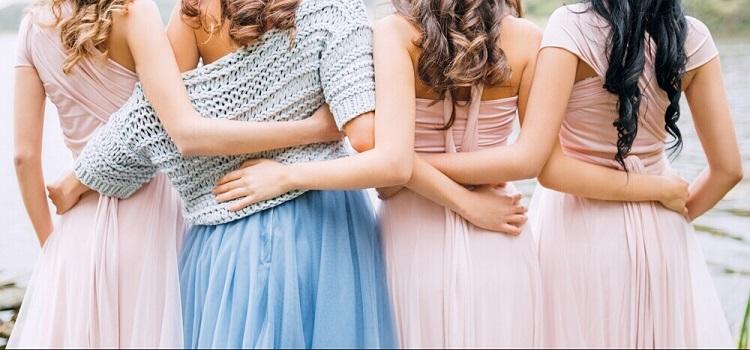 How to choose bridesmaids without hurting feelings
When choosing your bridesmaids, it is to best to take time to consider your choices and, once made, stick to your decisions. It is recommended to include close friends who cannot be bridesmaids in other aspects of your wedding planning, so they feel valued and not left out. For a guide to 'including friends not picked to be bridesmaids' scroll down this article.
Occasionally a friend that 'may have expected to be asked' will enquire about your wedding plans and at this point, it is best to be honest. Try to let her down gently and then redirect her involvement to something else wedding related.
For example, "I've had to pick just a few old friends, and I am sad I couldn't ask more, but the budget was quite tight. On that note; would you like to join me for the cake tasting? I would love you to be involved in some way as your friendship means a lot to me."
After letting friends know your decision, it is wise to expect a couple to seem a little letdown. However, they will quickly get over it, and you won't be left with another bridesmaid that you didn't particularly want.
Related article: when to ask bridesmaids to avoid regrets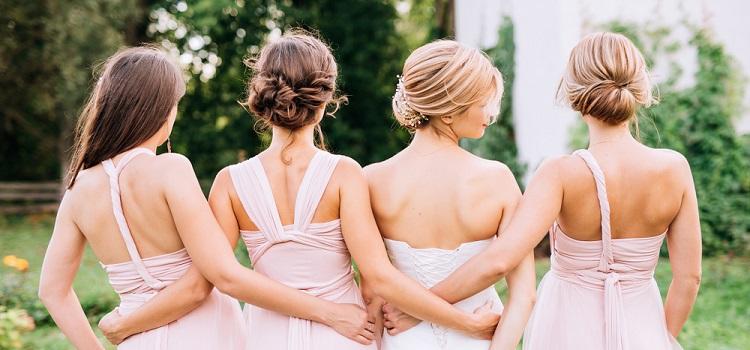 How many bridesmaids are too many
There is no hard and fast rule on how many bridesmaids are too many. When considering the number, do consider who will make your day truly special, how many bridesmaids you can afford, and whether a large amount is crucial to you.
When choosing bridesmaids, consider the logistics of your wedding morning. A smaller number can often mean a more intimate morning and less pressure on the hair and makeup timings.
Unless you are exceptionally popular or have a big budget, a general rule to follow is to have five or fewer bridesmaids. Remember a wedding is not a popularity contest. A lot of bridesmaids can also increase the likelihood of dramas and difference of opinions.
Does the number of bridesmaids and groomsmen have to match?
The number of groomsmen and bridesmaids does not have to balance and, by trying to match numbers, couples often put themselves under undue pressure. It is crucial to pick the closest people to you, and the job of the photographer is to create beautifully pictures based on this.
Related articles: finding a makeup artist bridal makeup styles
finding a hairstylist -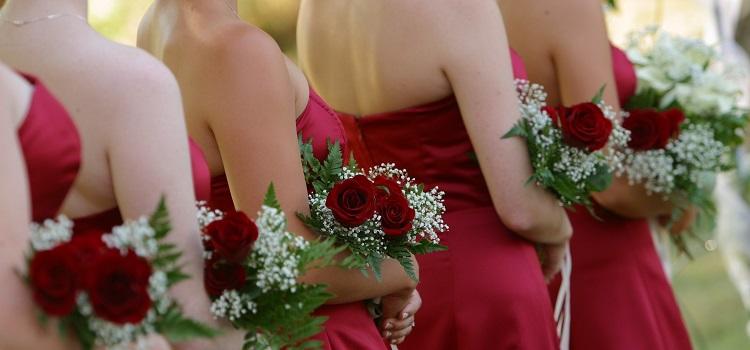 How to include friends who aren't bridesmaids
Not everyone can be a bridesmaid. If you have a lot of close friends, is worth dividing out the 'fun' wedding activities, so all your girlfriends get to feel special and involved:
Choosing bridal flowers: Arrange to visit a florist with a friend or go to a bouquet-making class together.
Cake tastings: For friends that are mad about cakes, arrange an additional cake tasting with your supplier to show that their opinion is valued.
Wine and alcohol tastings: Wedding venues will often include wine tastings as part of the planning, and this can be a fun activity to invite a friend each too. Alternatively, if you are opting for cocktails, a mixology class with a couple of your favourite females can be fun and useful.
Pre-wedding pampering sessions: Every bride deserves extra pampering before her big day, and it can be a thoughtful touch to invite different friends to join you: This will also ease the amount your bridesmaids have to spend.