2022 Bridal wedding fashion trends
Good news for fashion-conscious brides; the summer trends of 2022 are effortlessly timeless with a modern twist. Below is a guide to some of the most significant 2022 wedding trends for wedding dresses, bridal accessories, bridesmaids and overall wedding style.
Related articles: finding a wedding dress wedding dress styles dress colours and fabrics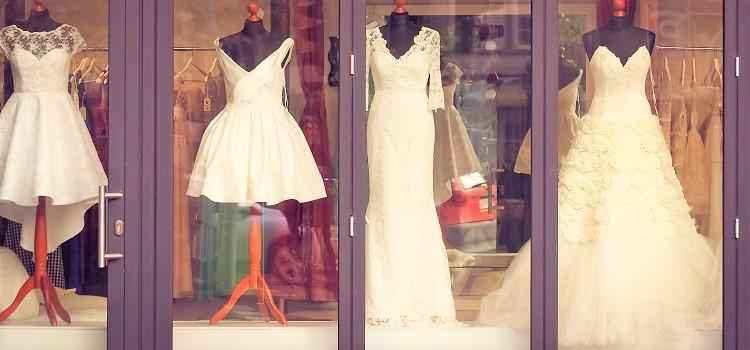 2022 Top four wedding dress trends
The 2022 bridal fashion catwalks have been lined by a youthful, playful bridal look. Below are four key looks that are easy to replicate for any bride:
Bridal trend one: Full, floaty wedding dress skirts
2022 brides will be spoilt for choice when looking for a fairytale wedding look. Collections from all of the top wedding houses are filled with tulle and delicately-layered, floaty skirts. This look is perfect for brides wanting a beautiful, light-weight, dreamy style that is flattering to all body shapes. For inspiration check out the spring season looks at Midgley and Sottero.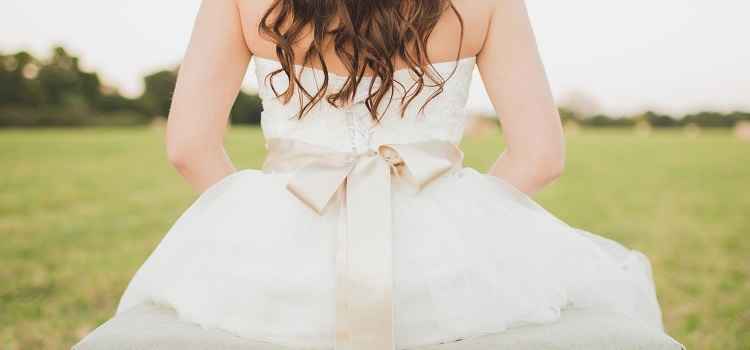 Bridal trend two: Shimmer and sparkle
2022 bridal looks are all about the party and sparkle of your wedding day. Regal, elegant lace has been replaced by sequins and sophisticated embellishments to give dresses a luminous look both day and night. For an up to date 2022 look, try to opt for subtle sparkles distributed through the bodice and skirt to ensure you catch everyone's' eyes.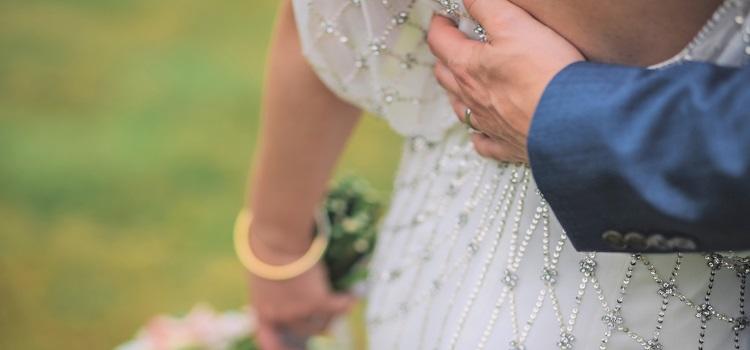 Bridal trend three: Alluring low-cut backs
For those daring to bare a little skin this spring, summer or fall scooped backlines are the new sophisticated way to add a little sexiness to your bridal look. Team this look with a front geometric patterned sequined bodice or floaty skirt for an eye-catching, glamorous look that will stand out from the crowd. For those, who cannot forgo a bra, it is recommended to go for an off-the-shoulder neckline to add a little allure to your bridal look.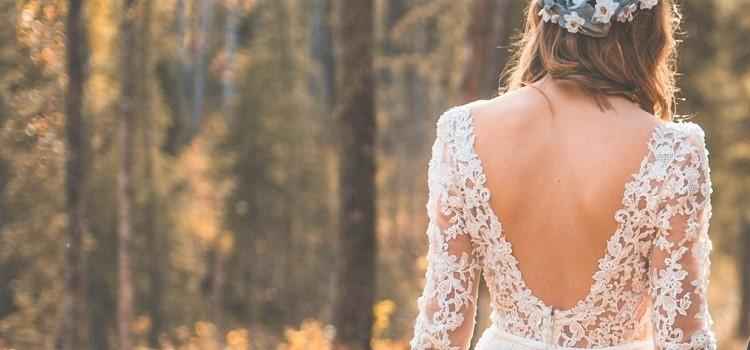 Bridal trend four: Off–white and grey wedding dresses
Each year the number of off-whites appearing in the high-street and high fashion bridal houses increases: This year champagne is giving way to the ultra-flattering white greys. Hues such as dove grey are a beautiful choice for many complexions and will add a unique touch to floaty, soft full skirts. If opting for this style make sure to coordinate bridal accessories and bridesmaid dresses to ensure a sophisticated look.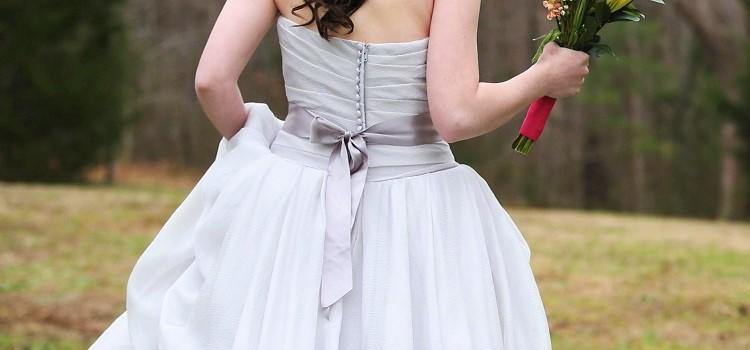 Bridal wedding accessory trends 2022
Full-length veils: The return to fairytale-look in dresses is mirrored by this luxuriously long, soft netted veils of 2022 . Opt for ultra-soft, translucent-effect fabrics and a single chapel or full on Cathedral veil to wow guests as you walk the aisle.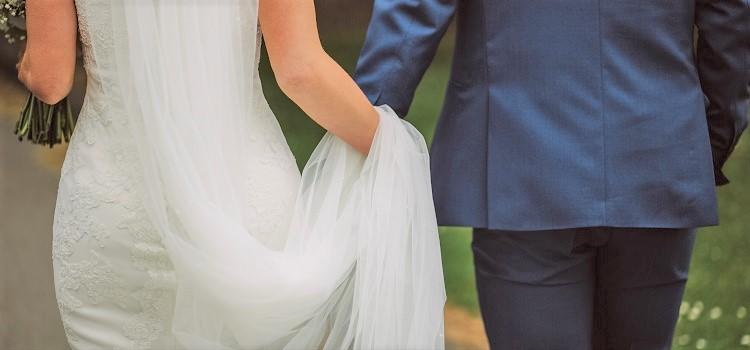 Satin shoes with Statement embellishment: 2022 bridal shoes are a mixture between the simplicity of stylish satin and statement brooch buckles and detailing that will catch the eye as you move around.
Floral, lace shoes: Another 2022 spring, summer trend is floral light shoes which will delicately match soft floating bridal looks rather than add contrast.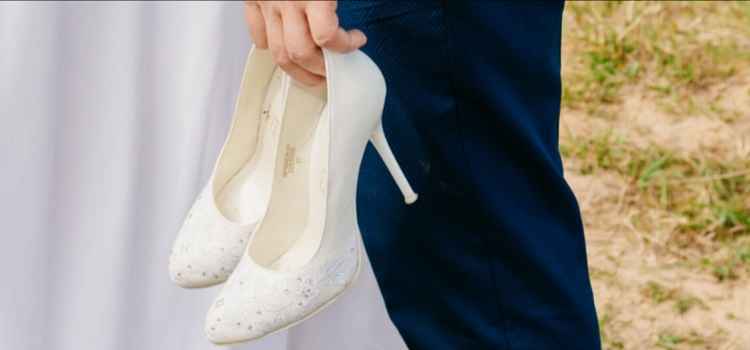 Geometric and layered jewellery and hair accessories: Mis-matched and layered jewellery and hair accessories are emerging in 2022 which give an alternative to the dichotomy of delicate vs Statement. For a bohemian look, layer gold and silver necklaces and light hair clips rather than heavy hair accessories.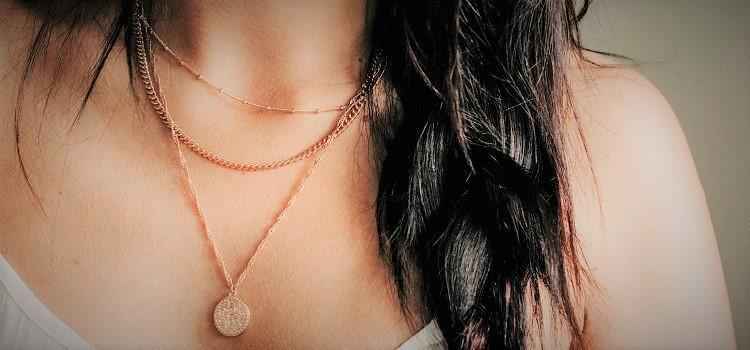 2022 Bridesmaid trends
Spring and summer bridesmaid trends are all about the fruity, peachy and orange tones to bring warmth and vibrancy to your wedding day. Lemon yellow is also a top pick for this season but should only be worn by those with a medium or darker complexion. Soft pastel hues are best for those with fair or pale complexions. For overall, wedding colours, orange is set to be the near pink.
Related: finding the right wedding dress underskirts bridal shoes wedding veils