Picking an underskirt for your wedding dress
Selecting the right underskirt for your wedding dress will transform your bridal look. This page provides a complete guide, covering everything you need to know about wedding underskirts.
Does my wedding dress need an underskirt?
While many wedding dresses will hold their shape unaided, an underskirt will enable the fabric of the dress to fall precisely how the designer created their dresses to sit, which enable real brides to have the silhouettes in advertising.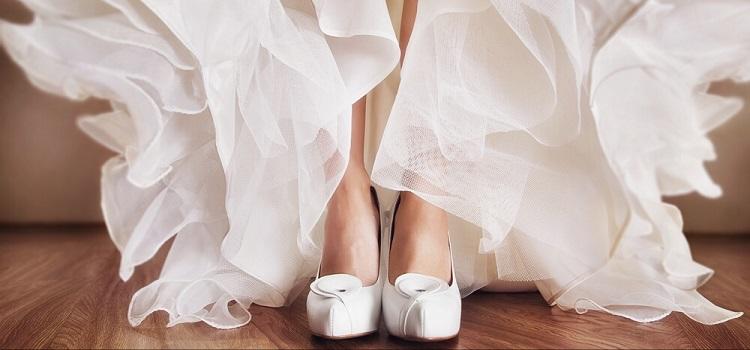 The best underskirt styles for different wedding dresses
best underskirt for a ballgown wedding dress
A multiple hooped-underskirt will allow a ball-gown to elegantly fan out giving that fairytale look. Petticoats with at least two or more hoops will give some support and a subtle fan, but four-six hoops will ensure the full sweeping look.
best underskirt for an Aline wedding dress
Two hooped underskirts will ensure that your legs are free to move and will prevent the hem of the dress from losing the signature flare. For those picking a slim Aline, a single hoop underskirt is enough to give a gentle flare.
best underskirt for a mermaid wedding dress
A slim, single hooped skirt can increase the iconic flare shape and add an extra layer comfort between the dress fabric.
The best underskirt for a sheath wedding dress
A soft, non-hooped slip will ensure that your legs are not visible in sunlight or disco lights. This will protect your modesty and enable the dress colour to be more vibrant.
Related articles: wedding dress styles that flatter - wedding dress colours and fabrics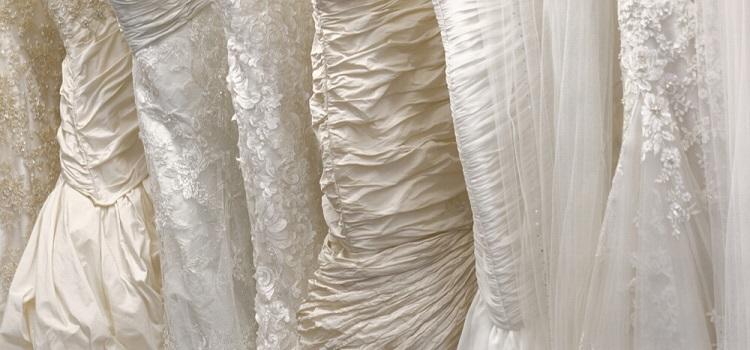 Hooped underskirt vs. non-hooped underskirt
A hopped underskirt will ensure that your dress fans out as designed and that the weight is evenly distributed, which can make the dress feel lighter when wearing it all day.

The hoop will also ensure that as you walk down the aisle and dance the night away that there is room for your legs to move freely without having the skirt rubbing against your skin.
However, wearing a hooped underskirt, particularly those with multiple hoops, can make sitting slightly more difficult, and you may have to perch at your wedding breakfast. Some cheaper designs will also make the flow of the dress look less natural than a layered petticoat. Therefore, it is always recommended to go for a well-known, quality brand. For all-day comfort, hoops are recommended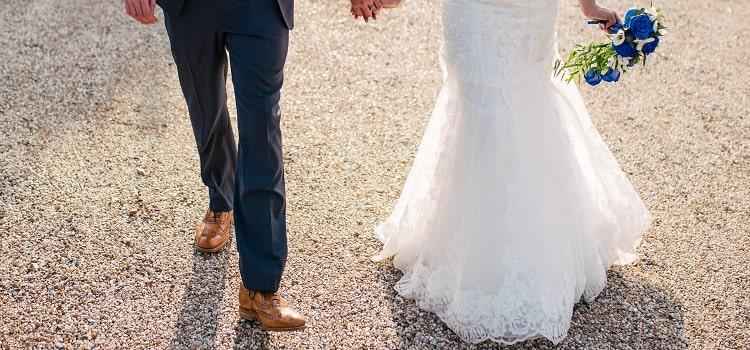 wedding dress underskirts: Renting vs buying
For brides wanting the easiest underskirt option, it is recommended to note down the type of underskirt tried on with your dress and to ask to rent this either; from your dress shop or another boutique nearby.

While the underskirt will have been worn by someone else, this will halve the cost and save time searching online.
However, if the thought of wearing an undergarment that has been wore by another bride makes you feel uncomfortable, it is worth buying a new one and ensuring you keep it in pristine quality so it can be re-sold for a reasonable price.
Best places to buy underskirts online
When searching petticoats or underskirts online, a wide selection of retailers will pop up on broad marketplaces.

Be wary as the cheaper the underskirt, the more likely that the material will be less comfortable and that the actual product may not match the advert or original picture.

For brides wanting to save time on returns and re-ordering, it is recommended to stick with trusted brands.
Below are websites that all offer genuine underskirt brands:
Best places to buy underskirts on the high street
Sadly, high street shops do not stock hooped underskirt options. Instead it is recommended to shop around at smaller bridal shops and compare prices.

These shops will also have a better understanding of your dress and be able to advise you correctly. For simple slips, it is recommended to try Marks and Spencer's lingerie department or to shop at other larger department stores, which will have more options.
Related article: wedding dress shopping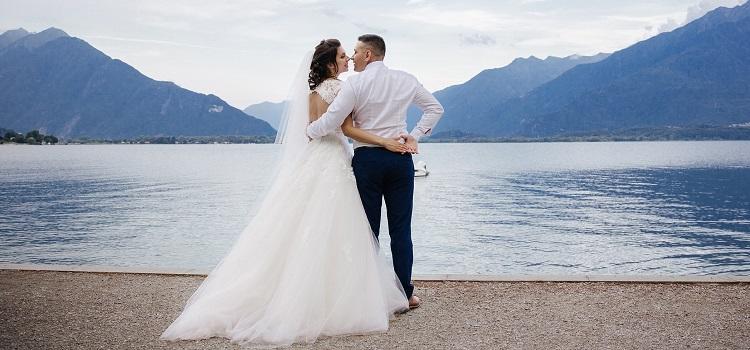 Top tips for getting the right underskirt
Ask the dress consultant what circumference a hoop should be for your particular dress before buying one.
Ensure that your underskirt is the same shade of your wedding dress to enhance the look and colour.
If opting for a hooped underskirt choose one with tulle layers as this will make the dress flow more naturally.
Next steps: Bridal shoes wedding veils wedding makeup looks