Bridal wedding makeup looks
Every bride deserves a makeup look to wow on their wedding day. The article below gives tips on how to choose the right makeup look for you, popular bridal makeup looks and links to the top tutorials so you can perfect your style.
Related articles: wedding hairstylists - wedding makeup artists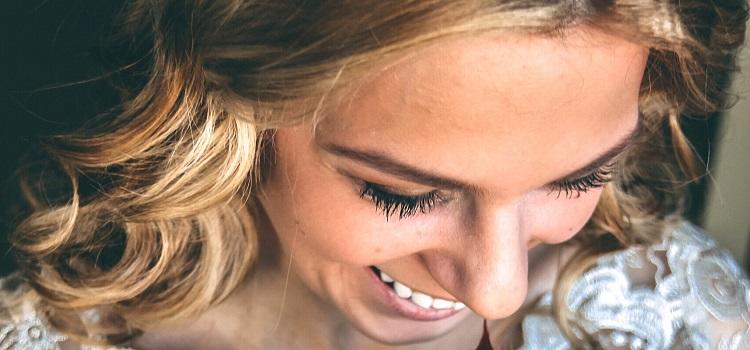 How do I choose my bridal makeup?
Choosing the right look for you can be very easy if you first determine what will suit your style, complexion and wedding theme. Below is a step by step guide to each of these. Scroll down if you would instead prefer to learn more about different bridal looks.
Choosing bridal makeup: Enhance your usual style
When deciding what type of bridal look you want on the day, it is worth considering what makeup you usually wear and how much your skin can tolerate.
For brides who usually wear less makeup or those with clear skin, it is wiser to look at lighter weight makeup options to allow your skin to breathe. Full coverage makeup can be uncomfortable for those not used to it, leaving your skin feeling tight and clogged up.

For those with delicate skin, it can also lead to irritation. For brides who usually wear makeup or those seeking a clear complexion, it is wise to go for a full-coverage look, which will be more striking than your daily makeup.
Related articles: wedding makeup artists - wedding hairdressers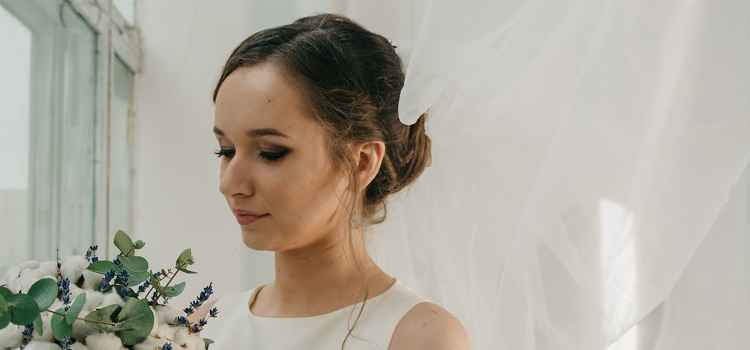 Choosing bridal makeup: Focus on your favourite features
To create a stunning bridal look; it is best to pick one or two of your facial features that you like and build more definition around these. If you regularly receive compliments on your eyes then consider false eyelashes or a colour enhancing eyeshadow. If you have luscious lips, try a dewy lip look or a striking colour for your pout. Alternatively, if your complexion is clear, go for a sheer foundation with luminous highlights to accentuate your healthy glow.
Choosing bridal makeup: Complement your complexion
To create a show-stopping look; it is vital to pick colours that will enhance your natural complexion and make your eyes pop. The easiest way to work out what colours will suit you is to determine if you have a 'cool' or 'warm' skin tone. Do this by looking at the veins along the inside of your arm. If they are blue then you will suit 'cool' colours, if they are greenish-blue, then you are likely to have a 'warm' complexion.
Shades for cool complexions: pinks, greys, browns
Shades for warm complexions: reds, oranges, blacks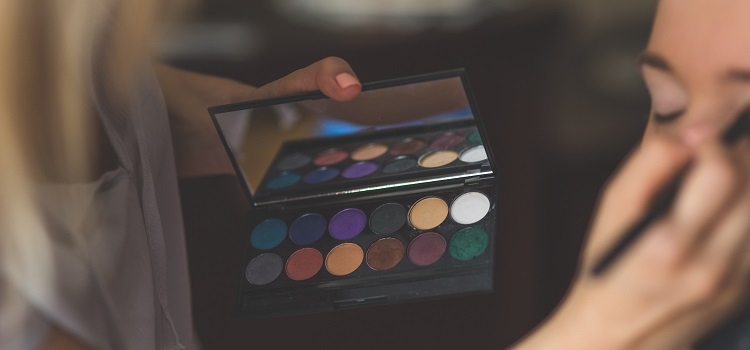 Choosing bridal makeup: Coordinate with your wedding colours
The colours you choose for your wedding theme will give a good indication of the type of eye makeup, lip colour and blusher to pick. For example, if you have pink bridesmaid dresses and a pink theme, then a soft pink or rosey eyeshadow can look very flattering and coordinated.
Choosing bridal makeup: Wow your man
Do not let your partner's preferences completely define your look, but don't discount how truly beautiful you will feel when he is amazed as you walk down the aisle.

Consider looks that you've noted that he compliments you on more, are there particular features he loves? Also, does he prefer a very made-up look or a subtle polished look?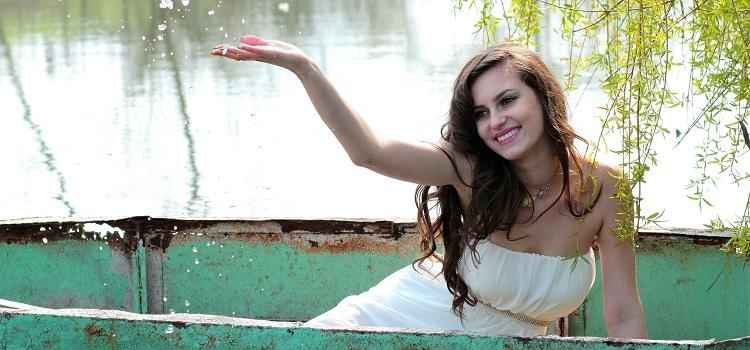 Types of bridal makeup looks
Once you have decided on your colour palette, features you wish to enhance and amount of makeup you want to wear, it is worth deciding on a completed look. By following a specific bridal look, you will be able to follow full makeup tutorials to create a professional finish, or will have more of a definitive style to guide your makeup artist. Below is a guide to different looks, Youtube makeup tutorials and what type of bride these looks suit best.
Bridal makeup looks: Boho
The Bohemian makeup look is a long-standing favourite amongst brides as it focuses on accentuating your features in a healthy-looking way. Boho makeup is characterised by natural sun-kissed, dewy skin, soft highlighting and subtle earthy eyes. Lips are often left nude and glossy.
This look is perfect for brides who want to wear less makeup. The boho look works beautifully for both cool and warm complexions.
Bridal makeup tutorials for boho looks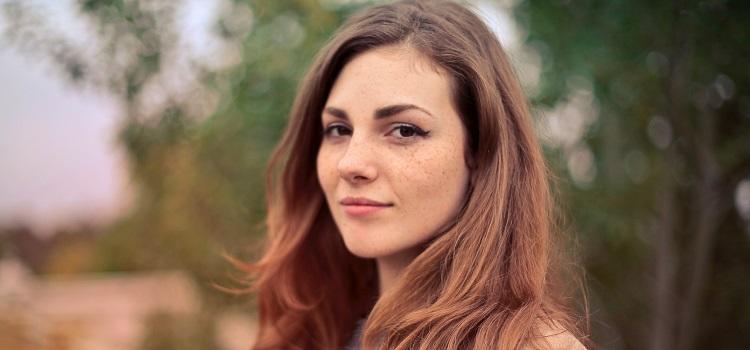 Bridal makeup looks: Romantic
The romantic bridal look follows the principles of the natural makeup look but adds more girlish tones. This look is characterised by soft blush, and dusky tones to emphasize lips and healthy glowing cheeks. Eyes are often softly lined and eyeshadows are brighter.
Romantic bridal looks work well for cool skinned brides who want to complement their complexion but not specifically focus on a particular facial feature.
Bridal makeup tutorials for romantic looks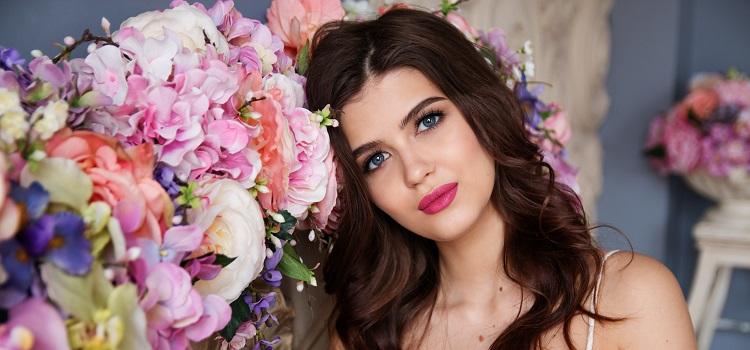 Bridal makeup looks: Chic and sophisticated
The Chic bridal makeup look is a full-coverage style that transforms a bride to give that wow factor. Chic bridal makeup is often characterised by the Hollywood glamour: flawless, matt base with accentuated lips and eyes.
Chic bridal makeup looks are often a favourite for brides who frequently wear makeup and want to ramp up the glamour, or those with striking facial features.
Bridal makeup tutorials for chic looks
Gathering bridal makeup ideas online
After considering your makeup preferences and finding a style you like, it is worth searching online to see these looks on brides with similar complexions, skin types and eye colours. Whether you are considering hiring a makeup artist, asking a friend, or doing your makeup, it is worth collecting images you like to guide your finished look.
Bridal makeup Pinterest
The most straightforward and most comprehensive range of pictures can be either gathered through a google image search by using key terms or by creating a private board on Pinterest.
If you are new to Pinterest: you will need to create an email account, then there is an option to create a personalised board. Do make this private so it is not searchable by others to keep your look a surprise. Makeup looks can then be found using keywords and pictures can be saved to your board by the little red button.
Next step: choosing a professional makeup artist