wedding thank you cards
Once you have celebrated your wedding day, opened all the wonderful cards, presents and honeymooned it is important to appreciate the generosity of those who supported and celebrated your big day.

Below is a complete guide to creating, buying and sending thank you messages to both wedding guests and suppliers.
Are wedding thank you cards necessary?
wedding thank you cards are not compulsory, and no one will mention anything if you do not send them. However, as the generosity of gifts often exceeds all other occasions, it can be a thoughtful touch to some that personal appreciation. This gesture neither has to be expensive or time-consuming if done the right way.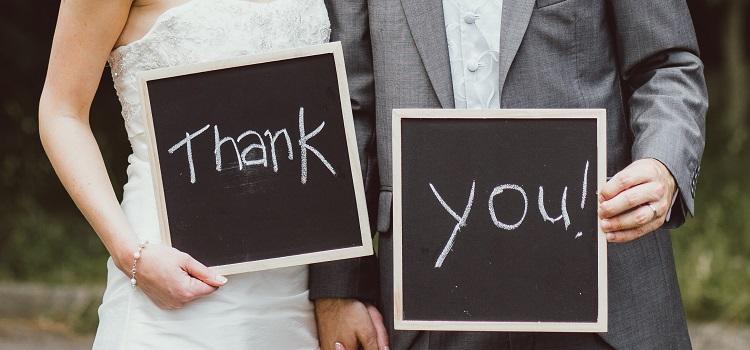 wedding thank you cards: When to send
Thank you cards can be traditionally set up for three months after a wedding but try to do so in two months, so friends do not start to brand you as unappreciative.

Start this process after you have had time to enjoy being married and do it in a relaxed fashion – no one will expect these straight away.
wedding thank you cards made easy
Keep costs down by selecting A5, or smaller thank yous cards
Make sure envelopes are included when ordering
Always weigh cards to check what postage is needed.
Opt for second class postage as there is no rush on delivery
Print out address labels to cut down writing
Divide out handwriting chores equally
Where to buy thank cards on the high-street
There are plenty of high street shops that do bulk packs of thank you cards. Visit WHSmith, Paper-chase, cards galore, Clintons but expect to pay slightly more than online so it is recommended to order where possible.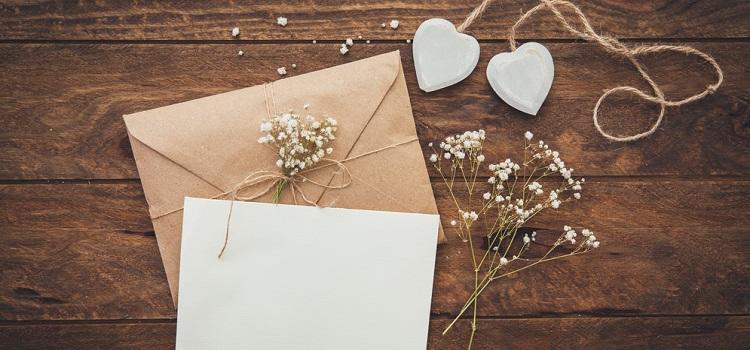 Buying cheap thank you cards online
Readymade solutions are offered by most online stationers for prices that are slightly cheaper than the high-street.

Recommended places to shop are:
Bespoke wedding thank you cards online
For those who enjoyed creating their stationery and last touches, it can be quite easy to recreate a thank you using a similar font, colour and style. Use a bespoke template that allows you to add your photo, pick a postcard style of card, play with the fonts and order.

Websites recommended:
Www.snapfish.co.uk from £0.60 per card for the most basic single sided/colour print with envelopes
Www.vistaprint.co.uk from £0.66 per card for the most basic single sided/colour print with envelope.
Do look out for deals before deciding on the website to use as this can dramatically alter the price.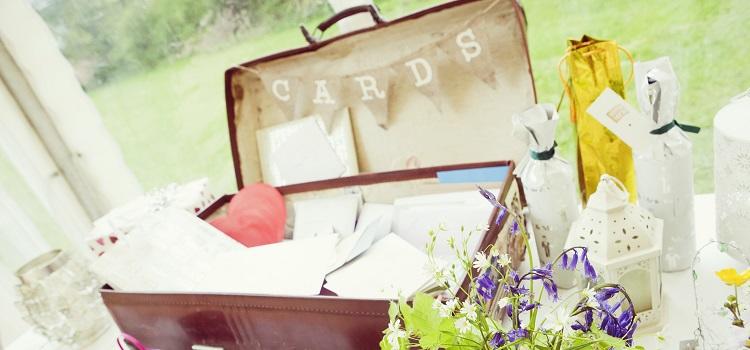 Thank you card wording
The easiest approach when wording thank-you cards are to have core text that is duplicated for each card and then a short sentence or two at the end to personalised it.
Posting wedding thank you cards
The easiest way to send cards is to use printed address labels. For a guide to making these please click here. For a personal touch, it is recommended to update your wedding spreadsheet with gifts and add a column for 'thank you cards' so you can make sure no one os missed off.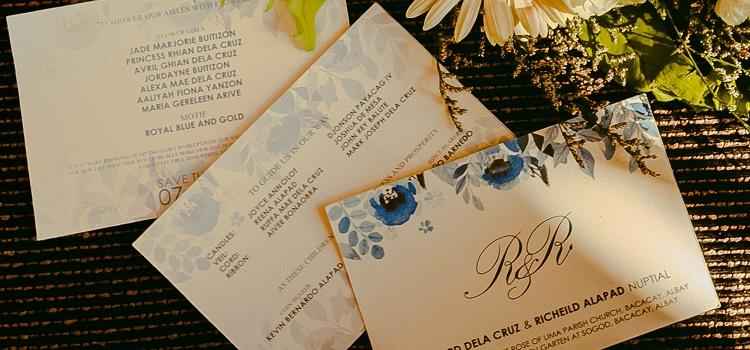 How to appreciate your suppliers' efforts
Couples are likely to remember to be kind and appreciative of suppliers when booking them and thanking on the day but for many suppliers, this quickly fades, and they are forgotten.

As a lot of businesses heavily rely on word of mouth, good ratings and winning awards, it is essential, especially when dealing with small suppliers to demonstrate your thanks. This is particularly important if they have done a great job.
Rating your wedding suppliers
An excellent way to give a credible recommendation to a supplier is to write a thank you on their social media. These portals are used by prospective clients and will support growth in business.

Good reviews also help to counterbalance the trend in picky online bluntness that damages small companies. This is particularly helpful for less visually based services such as DJs, bands, transport providers and caterers.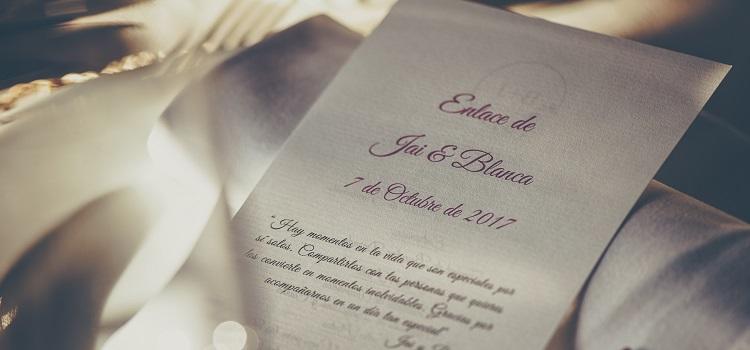 Voting for them in awards
If you are aware that your supplier has entered a competition, a five-minute vote can make a lot of difference and will proactively help great businesses to thrive for other couples.
Sharing pictures
For suppliers that rely heavily on Instagram, galleries or website lookbooks it is worth sending a couple of pictures for them to freely use if you do not mind other couples being inspired by your design and looks.

This is particularly helpful for Hair designers, makeup artists, Cake designers, florists and photographers. When thanking suppliers do not forget your wedding venue and particularly your coordinator. They will have put in the most work for your day.