How to choose a comfortable wedding underskirt
Below are five wedding dress expert tips to help you choose the most comfortable wedding underskirt from the vast selections online and in stores.
1. Pick a wedding underskirt made from a breathable material
The best wedding underskirts are made from breathable materials, which will enable your legs to feel airy. For a non-flushed, fresh feeling opt for natural fibres, such as Cotton or Nylon. Underskirts with layers will often be formed from firmer lace netting, but the material resting against your skin should still be smooth and finely thread.
Related articles: picking the right underskirt for your wedding dress style where to buy underskirts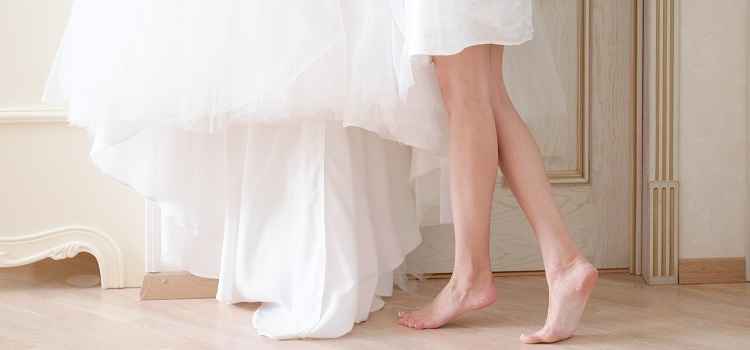 2. Pick the widest-hooped wedding underskirt that will fit your dress
Picking the widest-hooped underskirt will limit the amount your legs knock against the frame as you walk: This seemingly trivial inconvenience can often become a truly uncomfortable experience for many brides when wearing an underskirt all day. If in doubt, ask your dress consultant for her guidance or use a tape to measure what the maximum circumference of the dress can be.
Where possible, opt for an underskirt with a spring hoop, rather than a piece of unlined metal to limit rubbing. Also, opt for an underskirt where the hoop can easily be removed so you can feel extra comfortable when it comes to the wedding reception.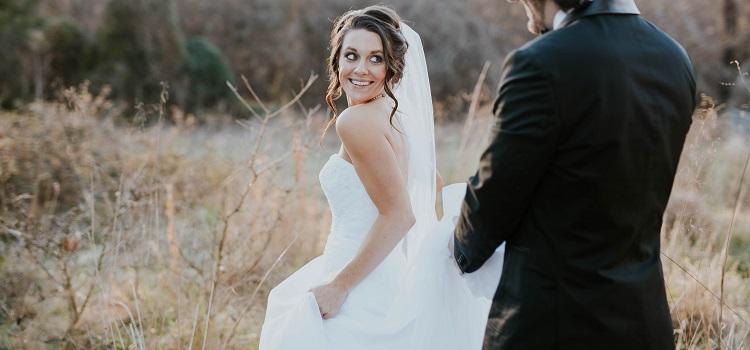 3. Spend more on a branded wedding underskirt to ensure comfort all-day
A good quality wedding underskirt will ensure that your silhouette is perfect: It will also ensure the weight of a heavier dress is distributed evenly so you can glide down the aisle. Whereas, cheaper wedding underskirts may leave you feeling flustered, ruin the way the skirt flows when you walk, and will not make the most of your expensive dress.
While this item may not initially seem important, your underskirt will impact your comfort levels and look on the day. If your budget is tight, opt for a rental or a second-hand skirt to ensure that quality is not compromised.
Related articles: picking the right underskirt to match your wedding dress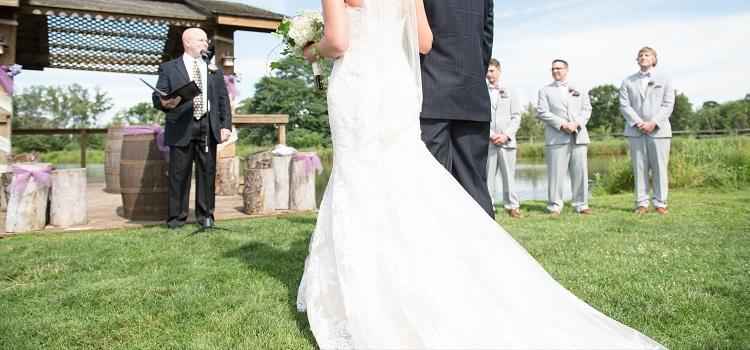 4. Pick a comfortable wedding underskirt in the next size up
Unless you are wearing a very tight dress or particularly lightweight dress, it is recommended to go for a comfortable size underskirt that sits neatly below the waist or on your hips. If you are wearing tights, you will especially want to avoid too many tight waistbands that make your stomach feel restricted.
5. Get used to wearing your wedding underskirt before your day
A wedding underskirt is a unique item of clothing, and most brides will not have had the experience of moving or sitting in this garment. By wearing this before the wedding, you will be able to make sure it is comfortable and get used to walking in it. It is highly recommended to wear your underskirt frequently within the first 28 days of purchasing it and to keep your receipt/labels on so it can be returned if uncomfortable – just make sure your husband-to-be doesn't catch you out.
Related articles: picking the right underskirt for your wedding dress where to buy underskirts