how to make wedding invitations in four quick steps
Not every bride or groom has the time or talent to make their invites. Read on for four quick steps to making wedding invitations quickly.
Step one: Collect information needed for your wedding invitation
To start with, you will need to gather all the information required for your wedding invitation: This includes; date, venue address, the arrival time for guests, menu options and wedding gift choice. You may also want to include; accommodation details, transport information and a short phrase if children are not invited.
Step two: Choose how to phrase your wedding invitations
Once you have all of the information needed, use template wording and infill your specific details: The following link gives templates for you to copy and use: how to phrase wedding invitations. It is recommended to get someone to proofread your wording to limit any errors or typos.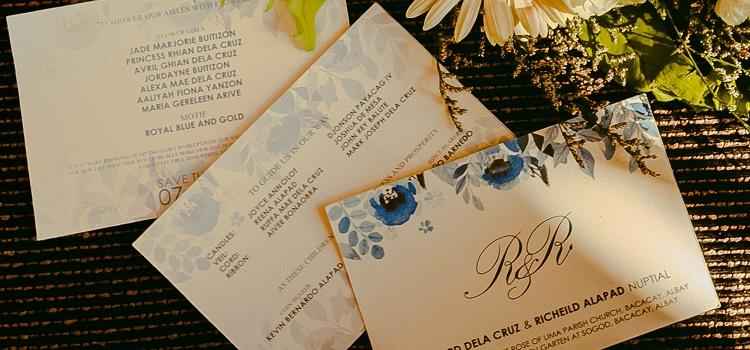 Step three: Use an online stationer to create your invite
Choose an online print provider with an invitation creation tool. Reliable and well-used options include; Vistaprint.com, Instantprint.com or stuprint.com. If you are making your own and just need print services, then use printed.com.
On your chosen stationer's website, search for invites and select a standard format and size: Flat, A5 size wedding invitations are most popular as they give enough space for text but are also cost-effective.
Either choose a pre-defined template style or choose a bespoke 'make your own' option if you want to upload an image or graphic.
Copy in the template text from step two and ensure that the font size, style and colour are easy to read on the 'print proof'.
Related articles: how to phrase invitations wedding guest list trackers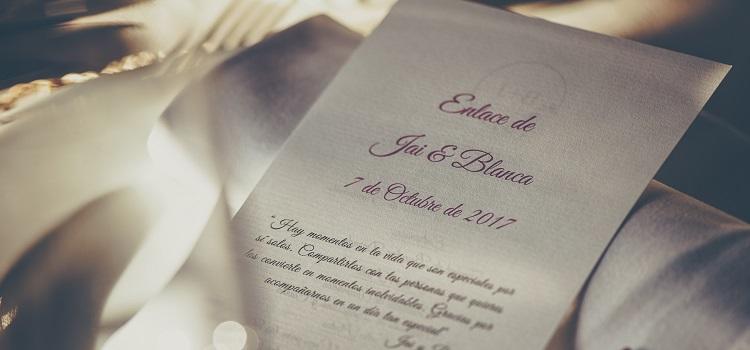 Step four: check the draft wedding invitation and purchase
Ask your partner or someone else to proof the finished template to ensure all the details are correct then follow the instructions to purchase your invite.
To keep costs down, it is recommended to opt for the standard, matt card version. Additional features can increase prices dramatically when buying in bulk and increase postage costs.
When prompted, opt for basic white envelopes to be delivered at the same time to ease the mailing out process.
Always order at least ten more invitations than needed to make sure you will have enough.
Don't be tempted by the fast-track delivery unless this is urgent as it will increase costs dramatically.
Once done, save your template (just in case you'll need it again), pat yourself on the back and relax. When your wedding invitations arrive, read the following article for a quick guide to gathering mailing out wedding invitations.