Wedding favours your guests will love
Wedding favours are a thoughtful touch that gets guests chatting. Read on for a guide to the best wedding favour options for adults, children and babies, where to buy them and how to make your own.
Related articles: Seating plan Table decorations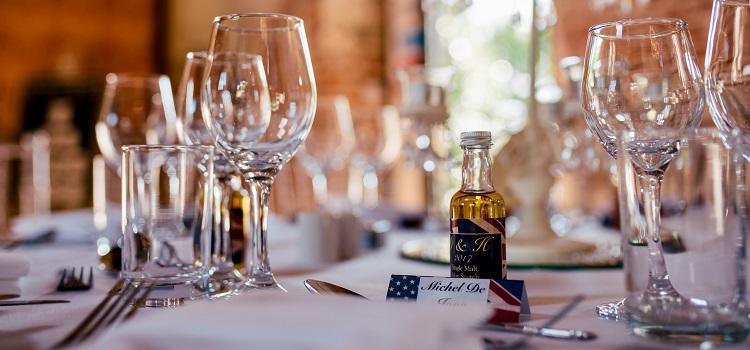 How much should wedding favours cost?
It is essential to establish a budget for wedding favours; otherwise, these small gifts can get massively expensive.
Also, when working out wedding favour costs, remember to include any packaging in the budget. Realistically, singular wedding favours should cost between £1-6 per wedding guest.
How to divide wedding favours for different guests
Dividing wedding favours can make them more personal to your wedding guests. It can also make the choice of gifts easier. This option also means the job can be shared with your partner. Popular ways to divide out wedding favours are:
Different wedding favours for men and women
Different wedding favours by culture or nationality
Including wedding favours for children and baby
Related articles: Table decorations Catering options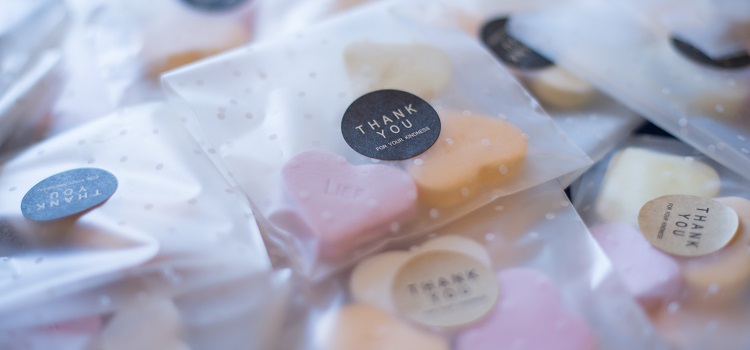 Popular wedding favours guests will love
The most popular wedding favours do not need to extravagant or highly decorative. To keep costs down, it is best to choose a small gift that can be eaten or used on the day. Below is a list of the top three wedding favours ideas that come highly recommended by wedding guests:
Shots or mini bottles of alcohol
Chocolates or sweets
Lip balms for women and bottle openers for men
Related articles: Bridal party gifts Wedding flowers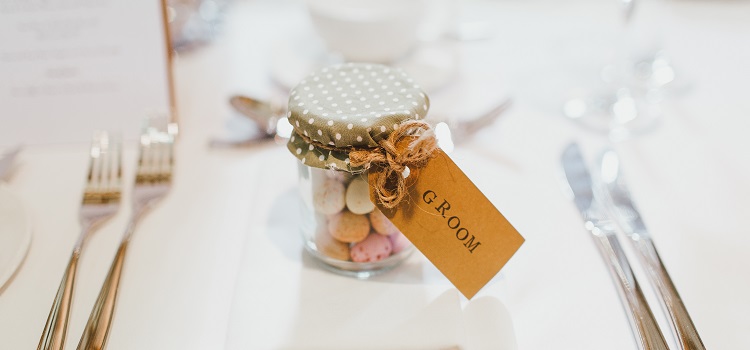 Where to buy wedding favours
The high street is full of wedding favour options but, for initial wedding favour inspiration, it is best to head to the department stores where there will be plenty of ideas within the home and gift sections. Armed with ideas, it is then recommended to buy your wedding favours in lower-cost shops, such as; Flying Tiger, Hemma, Wilko or the Body Shop. These shops will also have enough stock so you can bulk buy.
If you have decided to opt for lip balms or toiletries, it is highly recommended to wait for the January sales or to go to out of town discount outlets, where prices will be much lower.
For those looking for higher-end gifts; Debenhams, John Lewis and Marks & Spencer have good selections of small wedding favour gifts, which are also drastically reduced seasonally and in the January sales.
Related articles: How to save money on your wedding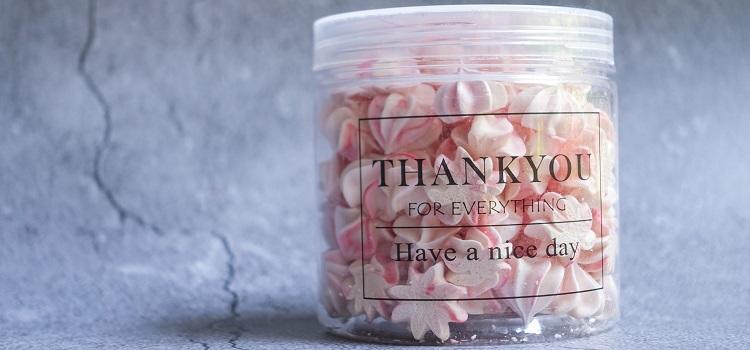 Alcoholic wedding favours guests will love
Alcoholic wedding favours are a great way to treat your guests to a personalised tipple on your wedding day.
If opting for this fun party favour, it is essential to choose a drink that guests will widely enjoy. If you are looking for a low effort option but are willing to spend more on your alcoholic wedding favours, it is best to go to a website offering ready-made mini bottles.
Popular alcoholic wedding favour choices include:
Amaretto (for example; Disaronno)
Bourbon (for example; Jack Daniels)
Rum (for example; Havana club)
Baileys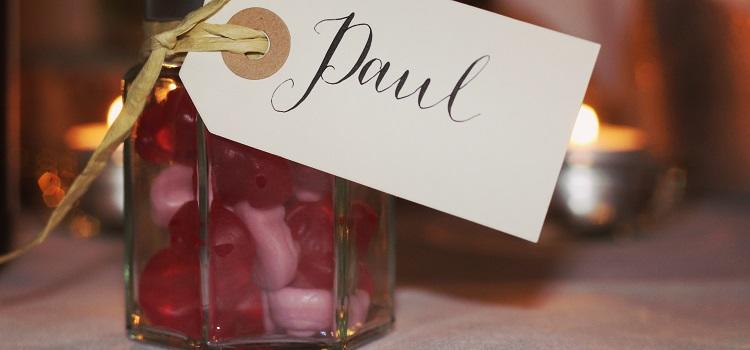 Low-cost wedding favour options
Before opting for DIY wedding favours be realistic; this option can often exhaust your time and budget. Only pick a DIY option if you are determined on a personal touch or are very talented at a particular craft. For inspiration, it is best to search a few arts and crafts websites, such as; Etsy, Pinterest and Hobby Craft for inspiration.
DIY wedding favour options include:
A photograph of each guest with the bride or groom with a short note on the reverse
A small card with a personalised message of appreciation
Personalised wedding favours
With a small amount of effort and the aid of existing templates, anyone can create their own stickers or labels for their wedding favours. Most of the online print companies have step by step label creation tools or ready-made templates, which can be amended. If opting for a personalised label or sticker, it is highly recommended to purchase your wedding favours first to make sure that the label measurements will be correct.
Related articles: bridal party gifts wedding seating plan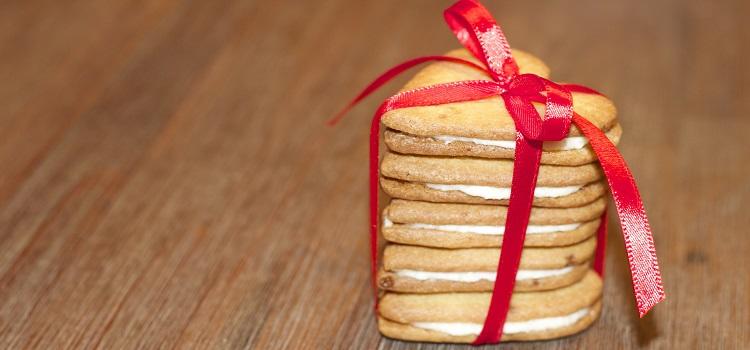 Fun wedding favours for kids
Selecting wedding favours for children should be fun.

The goal of this wedding favour is to find something that kids can play with while the wedding breakfast is going on: This type of gift will be valued more than a keepsake. However, do remember that kids will not have the social filter to appreciate your choice politely and do not take it personally if your gift is misused.
Popular wedding favours for kids:
A small soft toy (Beanie babies have a wide range of toys to suit most budgets)
A little puzzle or puzzle book (avoid colouring books and pens, unless your venue is very relaxed)
Related articles: Child-friendly weddings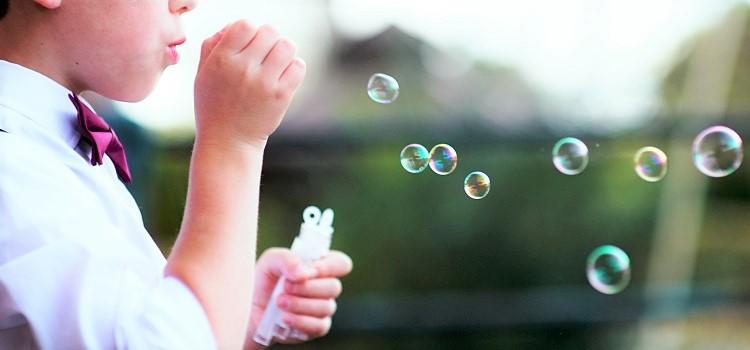 Where to buy wedding favours for children
Great shops for children's wedding favours are; Flying Tiger for low cost and quirky designs and the Entertainer for puzzles and soft toys.

Larger department stores, such as Debenhams, will also have a wide range of kids toys but these can be slightly more expensive.
Wedding favours for babies (0-3-year olds)
Babies are undoubtedly the hardest group to pick a gift for as a lot of the traditional wedding favour ideas are unsuitable.
For this group, it is the thought for the parents and their appreciation, which is important. Try to aim for something the parent will value, or that will help them to manage the tears, while the wedding breakfast is taking place.

If opting for baby gifts, do not be offended if you see your present misused, thrown or causing a tantrum.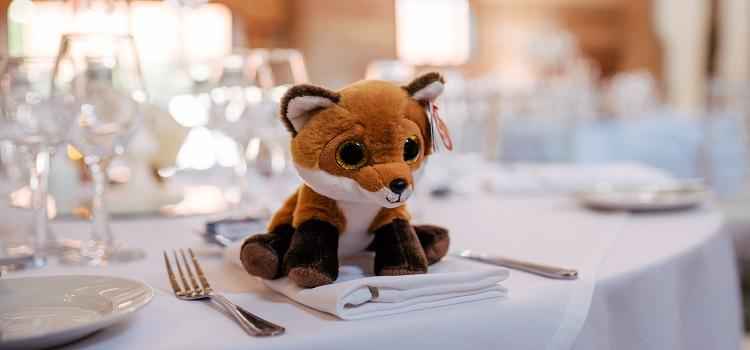 Popular wedding favours for babies that parents love:
A small soft toy (must have a label that says it is suitable from birth)
A little chew toy or rattle
A bib with something wedding-related written on it
Where to buy wedding favours for babies
If you do not have a baby yourself, it can be a little daunting knowing where to shop for these wedding favours. Highly recommended shops to try first are Mothercare, Flying Tiger and the George baby section in Asda.
Tips for buying baby wedding favours
Give a time limit for this task and keep to it, or visit a shop and decide that you will leave with whatever is the best option. This will prevent this job from becoming stressful.
Next step: Wedding seating plan