wedding dress shopping
Shopping for your perfect wedding dress should be a dreamy process filled with trying on spectacular gowns that make you feel utterly gorgeous.

Read on for guidance about when to start shopping, what to know before you go, where to shop for dresses and what to expect at bridal dress appointments.
Related articles: dress styles - dress colours and fabrics - choosing the right dress for you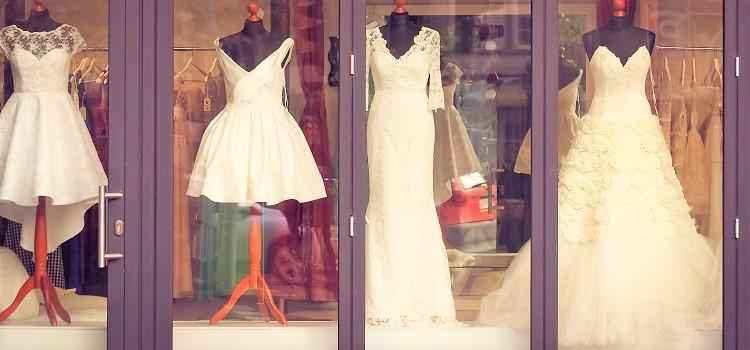 When to start shopping for a wedding dress
It is recommended to order your dress between eight to ten months in advance.

While this may seem very in advance, a wedding dress can take up to six months to be made and delivered. A summary of timescales are outlined below:
8-9 months: Order your dream dress
2-3 months in advance: Wedding dress fittings
3-4 weeks: Last wedding dress fitting
3-7 days: Pick up your dress
Related articles: wedding planning timescales - wedding dress styles - wedding dress colours and fabrics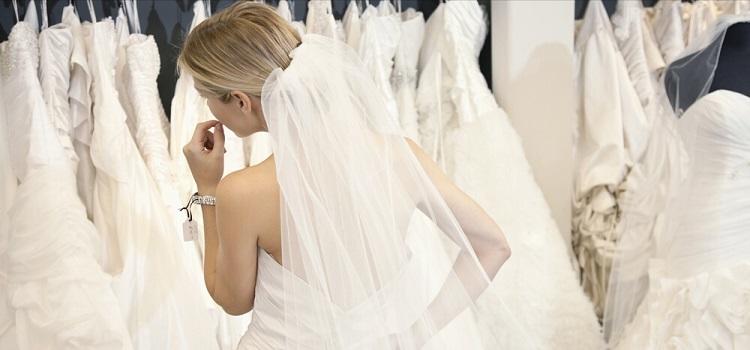 How to make wedding dress shopping stress-free
Book a bridal dress appointment in advance
Bridal shop appointments get booked up quickly. Therefore, do plan wedding dress appointments a few weeks in advance, which will enable you to visit two-three shops in one day.

Keep an open mind before visiting a shop: Looking online will give an idea of designers they have, but the actual dresses in the store can massively vary from what is online.
Learn what colours and styles flatter your figure
To optimise the time you spend trying on dresses, it is crucial to know what colour white and fabric will flatter your complexion and what style of wedding dress will make enhance your figure.
Related articles: bridal shoes - wedding veils - bridal jwellery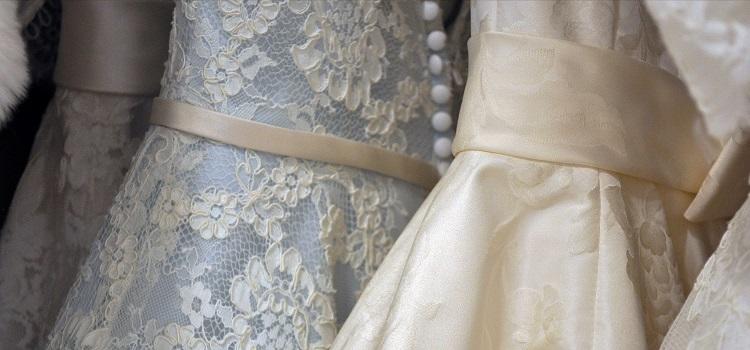 Where to go wedding dress shopping
When starting out, it is recommended to visit a larger bridal store where the choice and range of dresses are more extensive. Nationwide stores such as David's bridal, Wed2be and Debenhams will enable you to get an idea of your style.
Follow this by some visits to smaller specialist boutiques where the service will make you feel like a bride. Locate these by a google search in your local area.
While it may seem that you can visit a few stores in one day, wedding dress 'white out' can set in quickly, so it is recommended to only fit two-three shops in one day.
Related articles: where to buy discounted wedding dresses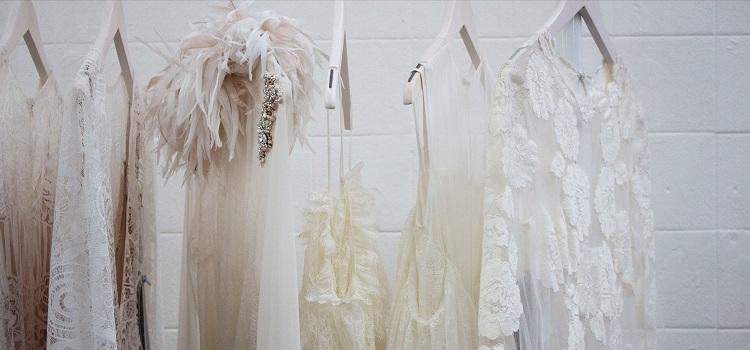 Bridal dress appointments: What to expect
Bridal dress appointments usually last 60-90 minutes and will tend to follow a pre-defined structure.

Brides-to-be will be greeted by a consultant who will ask initial questions about the day and dress style preferences. Usually, there is the time to browse the shop and select a few dresses to try initially.

While trying on these dresses, the consultant will carefully listen to your preferences and feedback and bring out other dresses to fulfil your wants.

Once an ideal dress or preference is shown, the consultant will get accessories such as a veil so the look can be completed. At the end of the appointment, the consultant will give full details on preferences.
Related articles: wedding underskirts - bridal shoes - wedding veils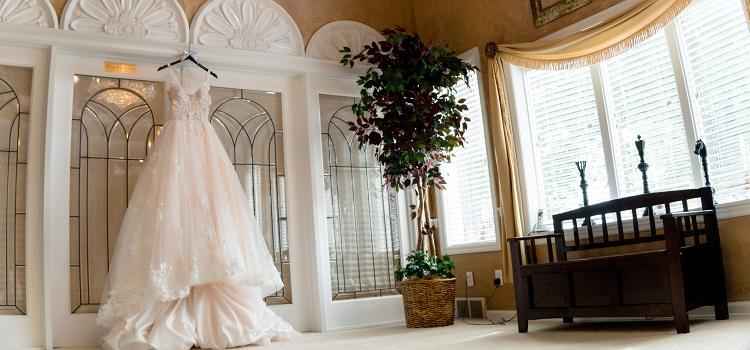 How to make sure you get the most from your consultant
Bring pictures of styles you like
Know your wedding dress key terms
Know what colour dress, the style you want Be bold and tell the consultant what you prefer/don't like
Ask their opinion but follow your instincts.
What to wear to dress appointments
Loose fitting clothing that is effortless to take off multiple times
Strapless white bra or underwear that will not detract from different neckline
Comfortable knickers that are white
A pair of shoes with the heel height you would want
Related articles: wedding dress styles - makeup artists - comfortable bridal shoes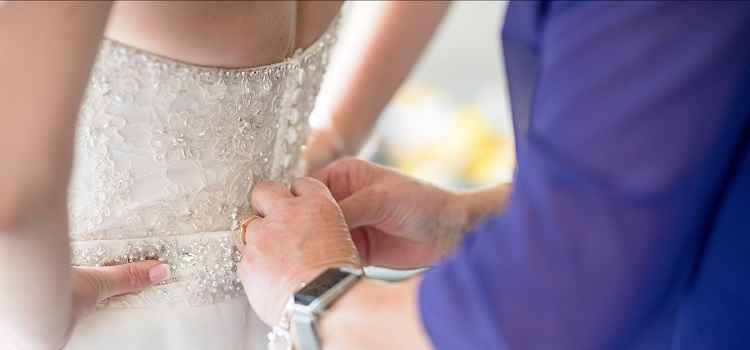 Top tips when trying on wedding dresses
Wear heels when trying on dresses
Standing on a block will give you a distorted view of how the dress would look on you (unless you are suddenly going to grow 6 inches).
Clip your dress to fit your figure
Ask for the bodice to be clipped and avoid foam blocks stuffed down your back. Clips will give you an idea of how the dress could look from behind.
Walk, sit, jump and dance
On your wedding day, you will constantly be moving, and it is vital that you can move with ease and feel comfortable.
Snap away
If pictures are strictly not allowed, make a note of the dresses you liked and any specific detailing. Always return to your favourite dress before leaving, so it is fresh in your mind.
Ask to try an underskirt
Irrespective of the dress, do ask to try on an underskirt to see the effect this has on the skirt's shape. These can dramatically alter the skirt shape and feel.
Next steps: finding the right wedding dress