how choose the right wedding rings
Wedding ring shopping is romantic experience where you get to pick out the bands you'll love for a lifetime. Read on a guide to wedding band styles, metals, prices and where to start shopping so you can simply enjoy.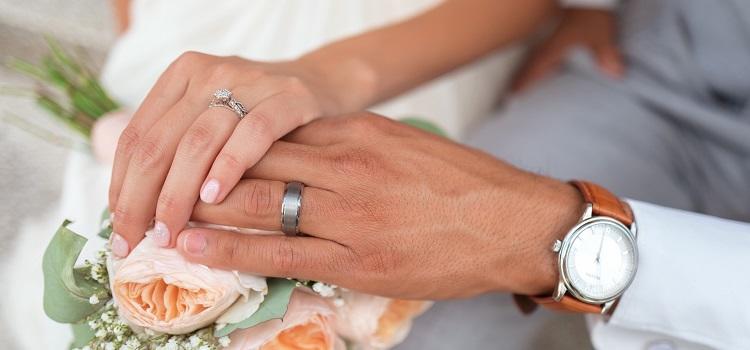 bridal jewellery - bridal shoes - wedding veils
Basic ring band shapes
When picking a band shape and width, it is recommended to go for the same style and width as your engagement ring, so they are a complementary pair. The three main ring shapes are outlined below in the order of popularity:
Court: Rounded on the inside for comfort and flat on the outside
D-shaped: the reverse of the above.
Bespoke shaped: shaped around an engagement ring.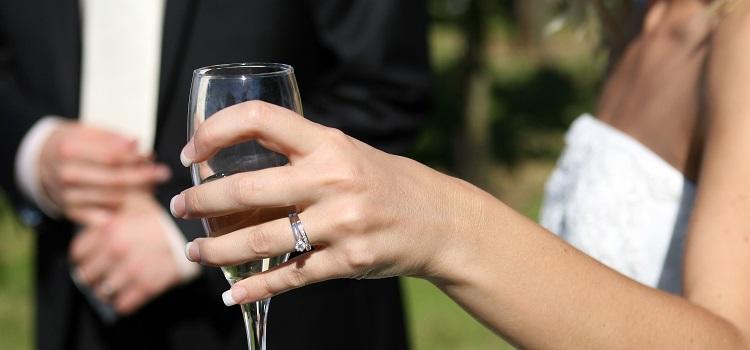 wedding band styles
Traditional plain wedding band
This is a simple yet exquisite ring. The lustre of the metal in a plain band will enhance the sparkle of your engagement ring. This style works best with very decorative or multi-stone engagement rings. Due to the simplicity of this ring style, engraving and re-sizing can be done quickly.
Plain wedding rings are best for brides who want to keep to tradition, have very practical/outdoor jobs or want a symbolic but not showy style.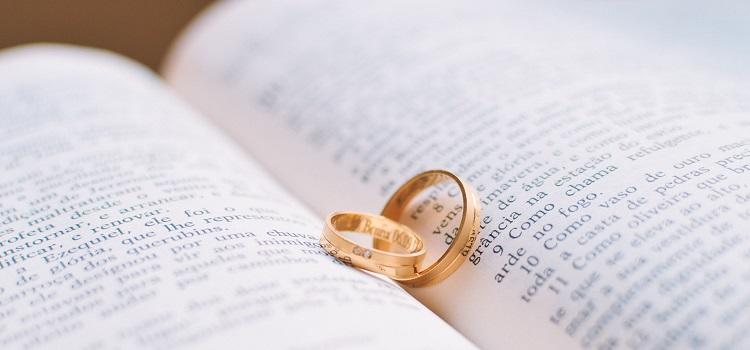 Diamond-set wedding band ring.
This eternity style of ring has become a popular wedding band style. This style works best for single stone or diamond set engagement bands as it will complement and intensify the diamond look. The inset diamonds can come in many styles, but the most popular are:
Bevel: Diamonds are individually encircled in metal, and these circles are then joined together.
Channel: Diamonds are inset in a strip or 'channel' between metal edging.
Grain: Similar to Channel design but without any spacing between different diamonds. The metal edging is often engraved to add sparkle.
Flush: Fewer diamonds are spaced out within the metal band.
Diamond-set wedding bands are best for brides that want their ring pairing to have same sparkle and extra eye-catching detail. These rings will attract attention, so it is best to be cautious when travelling. Resizing and adaptions of this ring type will be expensive.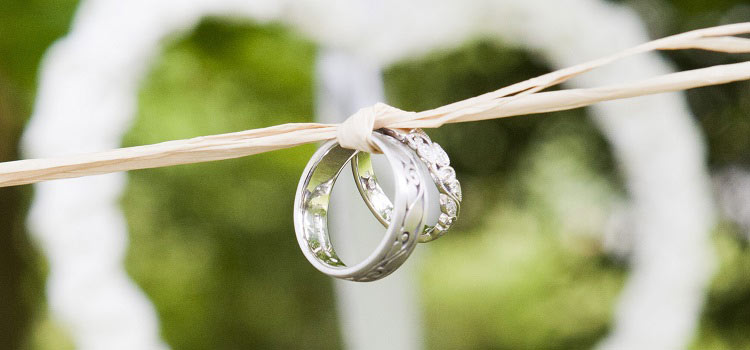 Choosing a long-lasting wedding ring: Which metal to pick
Yellow Gold: This gives an iconic wedding band look. Gold is not as hard wearing as the other metals and can get minor abrasions, which can be buffed out. This metal fluctuates in price but can be cheaper than platinum and white gold. Due to the softness, this ring is best for engraving.
White gold: Has the same properties as traditional gold but has a silver lustre. White gold has retained its popularity and is again an excellent choice for diamond inset and engraved rings. Of the silver metals, this is often the cheapest.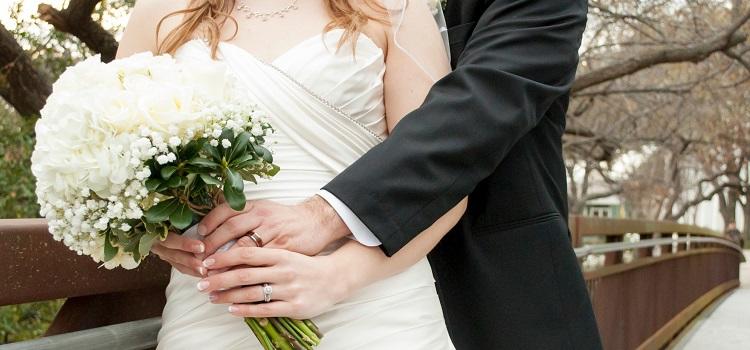 Platinum: This metal is scarce and, as such, has one of the highest price-tags. It is resistant to abrasion and has a white/silver lustre that often matches well to diamonds engagement rings. If looking for a similar strength metal without the hefty price tag, it is worth asking to try on Palladium rings.
Tungsten and Cobalt: These metals have more of a grey lust and, as such, are often a choice for men. It is worth noting that these rings cannot be resized so are only worth opting for if your finger width stays relatively consistent, and you are not expecting to gain or lose weight.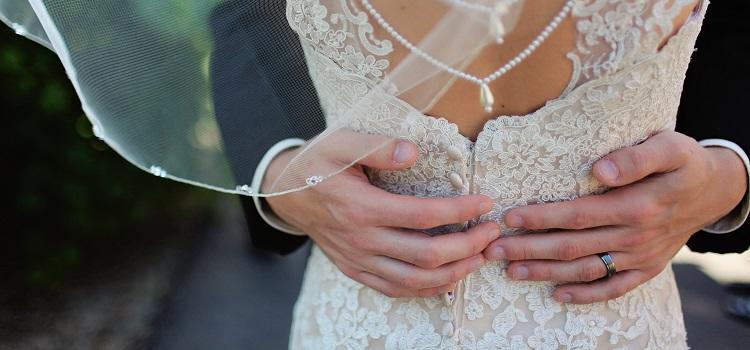 wedding ring prices
The variation in ring prices is enormous. Prices mostly vary due to the size (amount of metal), metal type and additional detailing or diamonds. The quality of the metal and diamond will also have an impact.
Plain wedding bands range from £150 - £400 dependent on the type of metal.
Diamond-set wedding bands range from £700 - £1,500.
*Gold represents the lower band in price and platinum are highest.
low-cost wedding bands
If you are on a tight budget but would like diamonds, it is worth either compromising on the metal used or on the diamond-setting. A cheaper option is to either swap to a white gold band or going for a flush or thinner channel design.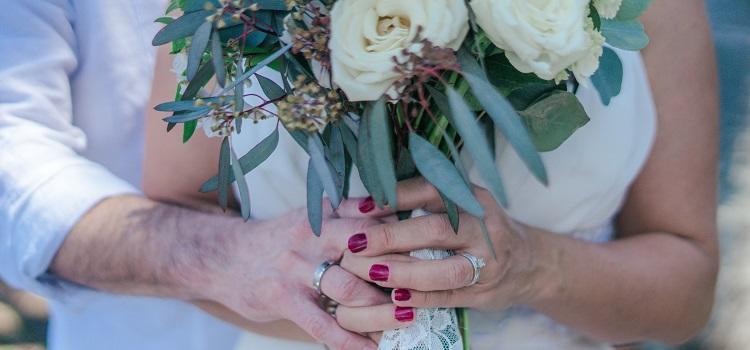 What to know before you ring shopping
Understand your preferences
Trying on rings can be exhausting, and after time it can be hard to distinguish one ring from another. Knowing your preferences in band colour, style and metal when arriving at a shop will narrow the search. This will also enable your jeweller to give you a better service.
Have a transparent budget and only try on rings within this
When surrounded by sparkling stones it can be hard not to be drawn to elaborate and expensive rings. Jewellers will not hold you back from trying on costly options, so keeping your budget will prevent you from blowing your entire wedding budget.
Research the jewellers you will visit
This is the slightly dull part, but it is vital to only go to jewellers who can verify the source/quality of the stones and metals. It is also essential that they offer resizing included, shining and proper aftercare. You will have your ring for a lifetime so it is necessary to make sure that the aftercare of your beloved ring if needed will be easy.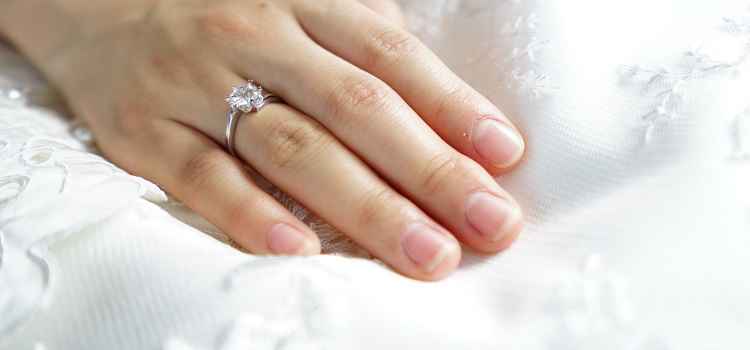 Best places to go ring shopping
Hatton Garden London
This extravagant street in the heart of central London is a mecca for the newly engaged and men looking for the right proposal ring. There is a range of shops on the street that range in pricing and quality. Due to the competition In this small area, it is also highly recommended to try haggling to make sure you get your dream ring with a discount. This can be a great place to get ideas even if the price tag is too much.
When walking around, It is wise to stick to shops on the main street who can verify the authenticity of the rings, many of these have workshops below ground where rings are made, shaped and sized.
Hatton Garden is best reached by a short walk from either the Chancery Lane underground stop (on the central line) or Farringdon underground stop (on the circle, district, metropolitan line).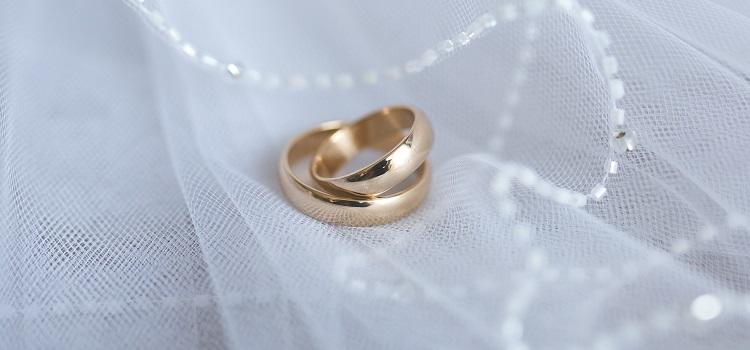 Jewellery quarter northern Birmingham
Birmingham's jewellery quarter is a vibrant, charming district of the city packed couples roaming around the dozen's of local and region jewellers looking for a bargain.
To fully take in the vast range of retailers, it is worth starting in the north of the district (near the Jewellery museum) and then heading south on the full length of Vyse street. After the mecca of Vyse Street, those still looking can head left onto Warstone street and be treated by a trip to Tiffany's at the end of the day. The area is also crammed full of cafes, sites and restaurants, which make it an ideal day trip.
For those coming from the north, the Jewellery quarter has its train stop on the way into Birmingham Snow-hill. For those arriving at Birmingham New Street it is worth taking a short walk to Birmingham snow hill and one stop on to the Jewellery Quarter. This will make sure your energy is saved for shopping.