How to stay cool on your wedding day for grooms
Every groom wants to look just as good as his bride in hot weather, and this is easy to do with a little preparation. Read on for tips about how to stay cool on your wedding day for grooms.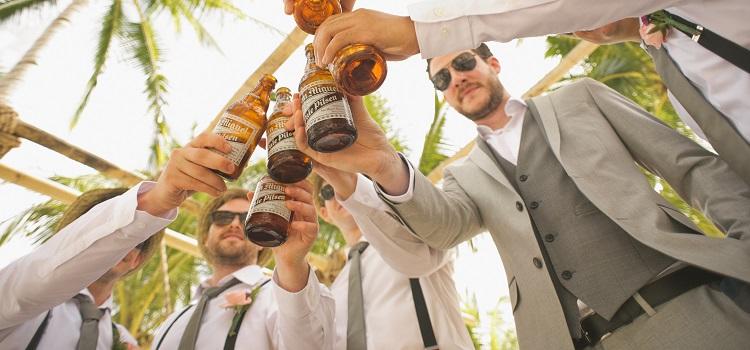 Tips for staying cool on your wedding day
Heatproof your styling products. Check with your barber about what hair products won't melt or run down your face when in direct sunlight. Your barber will be able to give you quick tips and may also have guidance about how to style your hair on the day.
Look cool, even if you don't feel it: To ensure that you look cool and collected, wear sunglasses, switch your jacket for a shirt and waistcoat combination, and relax your cuffs: This will make you look cool and less concerned by the heat.
Ease off the spirits before your ceremony: Realistically, most grooms will have a drink before the service to calm nerves. However, in hot weather, this can quickly cause dehydration and make you look flustered when greeting guests. Try to drink lower alcohol content drinks, such as beer and cider.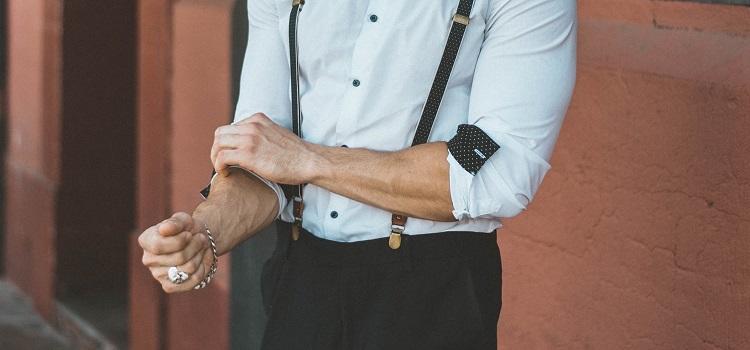 Reduce the amount of time you spend greeting guests: After the ceremony, you will have plenty of time to see all of your guests and catch up. Ask your groomsmen or ushers to greet people upon arrival so you can have a few extra minutes keeping cool.
Have your ring-bearer or best-man keep a bottle of water near them when you are waiting at the aisle so you can stay hydrated and alert while you wait for your bride – especially if she is expected to be running late.
Switch your top-pocket square for a handkerchief: A cotton handkerchief will look just as smart as a pocket square, and can also double up as a useful cloth to mop your brow and remove any moisture before pictures.
Wear stick on cooling patches: Cold gel patches are designed to provide targeted cooling: These will cool down your core temperature for a prolonged period and keep you feeling energised. It is recommended, to wear these at the base of your spine and just below the collar.
Limit photographs that are taken in direct sunlight: For most grooms, photos are an essential part of the day, and it is worth making sure these are not taken in direct sunlight; especially if you are sensitive to the sun. Unlike your bride, you will not have makeup to cover up with later if you get the sun, so make sure to ask your photographers to scope out photogenic shady spots when they arrive.
Related articles: finding photographers getting perfect photos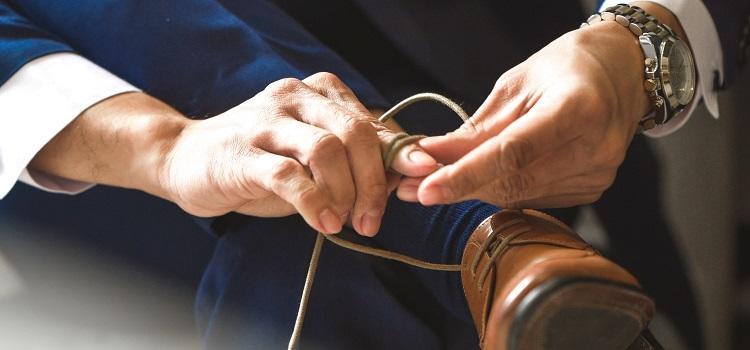 How to stay cool in your wedding suit
Often wedding suits are bought a few months in advance, so the fit and material, which were comfortable at the time may be a little too hot in mid-summer. If you are reading this and still looking for the right suit, make sure to factor in your wedding season when choosing your suit fabric and colour. Wherever possible, it is recommended to go for suits that are a natural material or a mix for added breathability.
How to stay cool in the wedding suit you have chosen
If you have already chosen your suit, it is not too late to make a few minor adaptions to keep you cool on your big day:
As the wedding three-piece suit is relatively versatile, make use of this and only wear your tie and jacket for formal shots. Waistcoats still maintain a formal look and are exceptional items to mask sweat in photographs.
Wear a high cotton-count shirt and avoid elastic or non-natural fabrics: These will trap warm air next to your body and increase the amount that you sweat. Also, keep to white and very light neutral colour shirts so that any sweat is less visible.
If you sweat a lot and are conscious of this, it is recommended to purchase a second shirt to change into after the ceremony. Lastly, make sure that you pick leather shoes and breathable cotton underwear, so you stay as fresh as possible under your suit.
Related article: groomsmen suits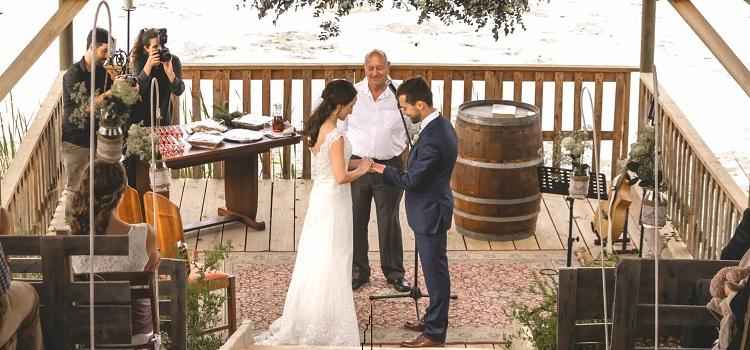 Best groom styling products for hot weather:
If you are getting married in warm weather, it is worthwhile treating your skin to a few cooling products, which will take no time or effort to apply: A cooling-aftershave balm will give your face a fresh, tingling feeling and adding a cooling moisturiser to the rest of your face and neck will prolong this feeling.
The sun and heat of a summer wedding can also affect the styling products you use on your hair. It is recommended to stay away from wax products unless they specify a stronghold that will last in the heat: Instead, try to keep your style looking fresh and product free. Dry shampoo is a useful, non-greasy product that can absorb grease and leave your hair looking freshly washed all day.