How to create a wedding music playlist
A wedding playlist is a great way to create a personalised soundtrack to your wedding day. The below article gives a complete guide to creating a playlist, including what you need to consider, where to get inspiration and how to make the process easy.
What you need to consider before making a playlist
Find out what software your venue uses to play music
Before uploading your music to a specific platform, it is best to work out what your venue recommends and what compatible technology they use. This will save a lot of time and effort.
Decide which music platform to collate music on
The easiest most widely compatible applications to collate your playlists on are I-tunes or Spotify premium. Spotify premium is an adaptable application, which will limit any chance of forgetting your list as it can be accessed from anyone's phone or Laptop with an account. However, you will need to have a WIFI connection at your venue. I-tunes is recommended if you will need your device to be connected to a sound system and/or there could be intermittent WIFI reception.
Related articles: wedding music entertainment options - hiring a wedding band - hiring a wedding DJ - top wedding songs
How much wedding music is needed
Below are approximations of how much music you will need for each aspect of the wedding:
Welcome drinks: One hour (15 songs)
Ceremony music: One song for the wedding procession, two for signing the register and one for walking out to
Drinks reception/wedding Breakfast: two hours (30 songs)
First dance: One song and a second song to get your guests dancing
Disco: Between 3 and 5 hours of music (approximately 60-70 songs)
Where to get wedding music inspiration
At other weddings listen out for playlists you like and ask if you can have a copy
Use present wedding playlist already on platforms such as Spotify,
Look at youtube playlists for romantic, wedding music
List out your favourite songs, be observant at other weddings,
Look for online categorical lists,
Songs from favourite movies.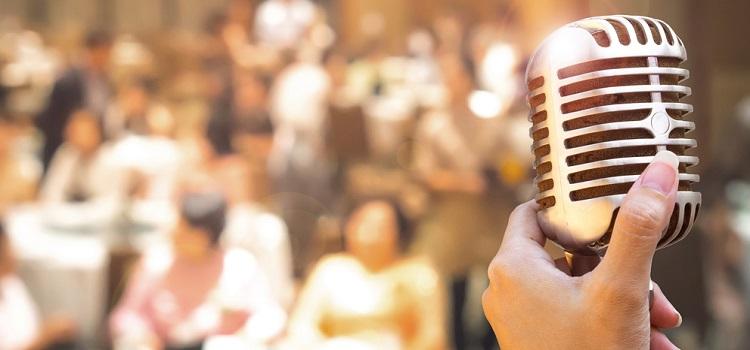 Step by step guide to making your wedding playlist
1. Download music: To make this stage effortless it is worth splitting out the downloading task in half and getting both your favourite tunes on the lists and then splitting this out into different wedding day playlists.
2. Order your tracks: After you have done this, you can then move the order of music but do not overly worry about this. The trick here is to put blend different artists and songs together.
3. Check the running time: Finally, it is worth going over the amount of time on all lists but make sure your favourite songs will be at points that will be played.
Tips to save time when making a wedding playlist
Make notes of songs you hear and like
At other weddings listen out for playlists you like and ask if you can have a copy.
Ask recently married Friends and family if you can listen to their playlists.
Ask your venue if they have a pre-set playlists for certain parts of the day.
Use present wedding playlist already on platforms such as Spotify.
Double up playlists for your welcome drinks, drinks reception and wedding breakfast.
If your venue has a DJ, it is recommended to give them a list of some of your favourite songs for the evening and then only create playlists for the aspects of the day when they will not be present.

Related articles: wedding music entertainment options - hiring a wedding band - hiring a wedding DJ - top wedding songs