How to create a wedding playlist
A wedding playlist is a great way to create a personalised soundtrack for your wedding day that is unique to you as a couple. The below article gives a complete guide to creating a playlist.
Related articles: top wedding songs wedding entertainment disco props
Choose a wedding playlist platform
Before uploading your music to a specific platform, it is best to work out what your venue requires to connect to their sound system. Doing this first will save duplicating any effort later on.
Wedding playlist Spotify: Spotify is an adaptable application, which is perfect for creating a wedding playlist. It is accessible via an app, which can be downloaded on any phone or laptop. Spotify also has a wide range of pre-set playlists, which you can then edit and make your own. Before using Spotify, check that you will have WIFI at your venue, and make sure to pay for the premium version to eliminate adverts.
Wedding playlist Youtube: Youtube has a wide selection of pre-set wedding playlists with videos. While the videos won't be needed, a lot of effort has gone into some of the wedding mixes, which will save a lot of energy. There is no functionality to create your own playlists, but Youtube can be useful when background music is needed. Again, a good WIFI connection is vital for functionality.
Wedding playlist Itunes: Itunes is a music platform available on all Apple products. It is worthwhile using Itunes if you already use Apple products and have most of your favourite music in versions compatible with this product only.
Related articles: hiring a wedding band hiring a wedding DJ outdoor entertainment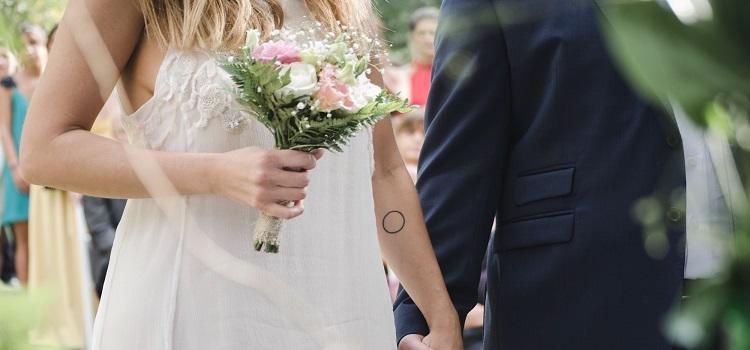 Wedding playlist: How many songs are needed?
Below are approximations of how many music tracks you will need for each aspect of your wedding. For an evening only American wedding, it is best to blend the 'drinks reception' and 'disco' into one music playlist with approximately 60-70 songs.
Welcome drinks: One hour (15 songs)
Ceremony music: One song for the wedding procession, two for signing the register and one for walking out to
Drinks reception/Wedding Breakfast: Two hours (30 songs)
First dance: One song and a second song to get your guests dancing afterwards
Disco: Between three and five hours of music (approximately 60-70 songs)
Related articles: wedding music options top wedding songs outdoor entertainment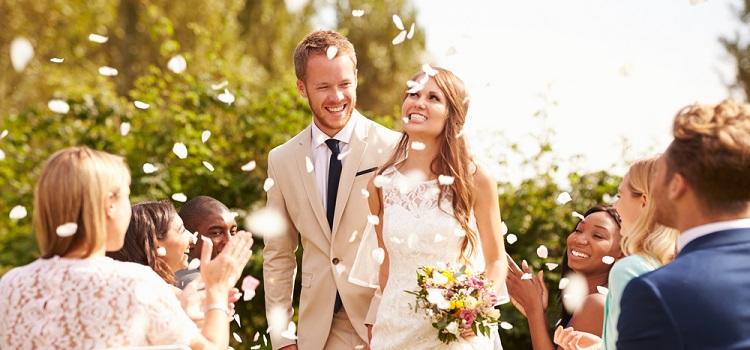 Wedding music playlist ideas
Unless you are particularly passionate about music, you will likely need some inspiration about 'dancefloor fillers' and songs that rouse the emotion of your big day. Below are some places to get inspiration and readymade playlists for you to then edit:
Ask for a copy of wedding playlists from friends and family members who had the type of reception you would want.
Use present wedding playlists on Youtube, Spotify and Vivo.
Search on Youtube or Google using the following key terms; 'romantic songs', 'dancefloor fillers' and 'songs that get people dancing'.
Search out soundtracks to movies for tunes that people will instantly recognise.
Time-saving hacks for creating a wedding playlist
Ask your venue if they have a pre-set playlists for certain parts of the day.
Divide out playlist creation with your partner
Double up playlists for your welcome drinks, drinks reception and wedding breakfast - no one will notice
If you are opting for DJ, then let them do their job and focus on playlists for other sections of your day
Related articles: where to save money comfortable dancing shoes top wedding songs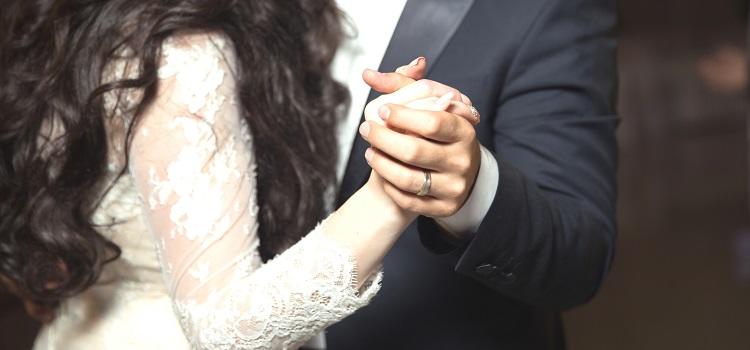 Making a wedding playlist in three steps
1. Download music: To make this stage effortless, it is worth splitting out the downloading task in half and getting both your favourite tunes on the lists and then further splitting this out into different playlists.
2. Order your tracks: After you have done this, you can then move the order of music but do not overly worry about this. The trick here is to put blend different artists, tempos and genres together.
3. Check the running time: Finally, it is worth checking the running time of each playlist and making sure your favourite songs will be at points that will definitely be played.
Next step: music finishing touches