Wedding reception venues compared
Picking the right reception venue is vital to ensure your wedding is perfect. Read on for practical tips and comparisons when choosing between a barn, hotel, castle, and home wedding reception venues.
Related articles: booking a wedding Venue - planning timescales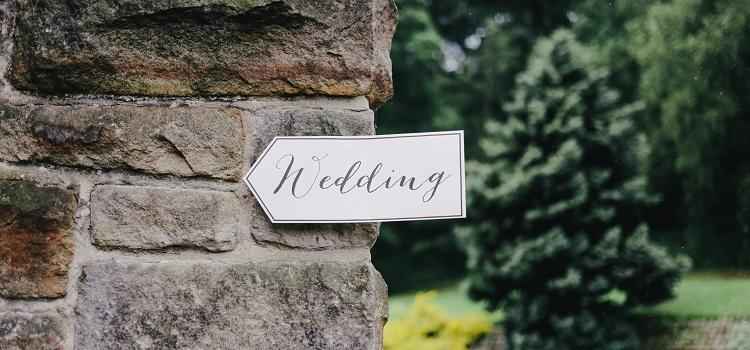 Reasons to pick a barn wedding venue
Barn wedding receptions are suitable for couples that want a versatile venue to decorate and personalise. These venues guarantee exclusivity on your special day and that all guests will be celebrating together rather than spread out. Barns are great for a rustic, lively celebration as these venues are usually located in rural locations with limited neighbours to put a restriction on hours and noise levels.
What to consider when choosing a barn wedding reception
Barn reception venues have less airflow and ventilation: This can make them less favourable wedding venues in mid-winter and summer. For health & safety reasons, barns will often have restrictions on catering, entertainment and lighting, so it is wise to check what is allowed before booking. Barns offer an open-plan reception venue, but this can mean that there are fewer spaces for guests to chat and relax away from the disco: This venue can be particularly tricky if you intend on inviting a lot of children.
Related articles: which season to get married weekday vs weekend weddings finding a wedding venue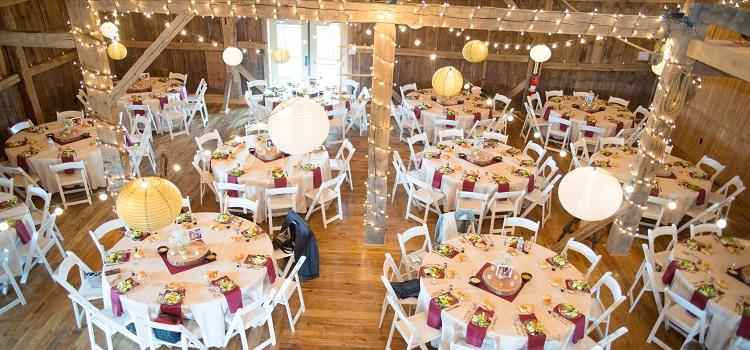 Questions to ask barn venues before booking
Ask to see pictures of the venue lit up in the evening.
What amenities and kitchen facilities are included in the cost
Check that the barn is cleaned/prepared before usage, and vermin will not cause any issue
If there are any decoration and lighting restrictions
The length of rental, including; set up and packing away (if you are opting for a DIY wedding)
Access to electrical power points and if there is adequate space for seating plus a band/DJ
How the temperature will be regulated in case of extreme weather conditions
Related articles: finding a wedding Venue - wedding budget planning timescales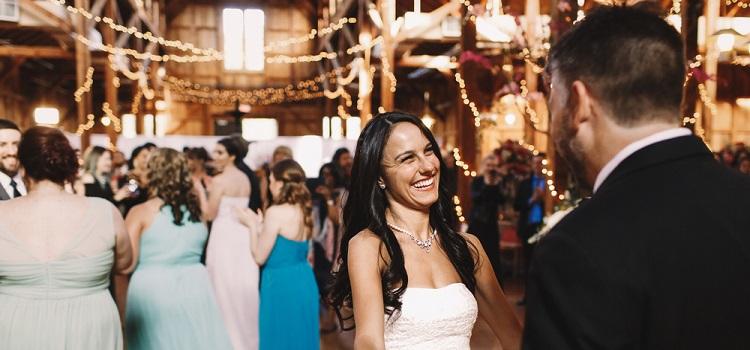 Reasons to pick a hotel wedding venue
Hotel wedding venues already have all of the amenities, catering and accommodation required for a wedding, which makes planning much easier. Hotels will typically have a wedding organiser, included in the package, who will ensure that everything runs smoothly in the lead up to and on your day. Hotel wedding packages will have transparent pricing and defined options to select from. Hotels are also often one of the cheapest venue types too.
What to consider before choosing a hotel wedding venue
If picking a hotel wedding venue, do not expect that you will be able to have fully bespoke wedding reception nor something that will be a unique experience for guests: Most elements will have defined options, and there will be limited scope for personalisation. If you choose to have a hotel wedding venue reception, make sure to take pictures somewhere else as the venue will often not have vistas worthy of genuinely unique photographs.
Related articles: who to invite save the dates finding a venue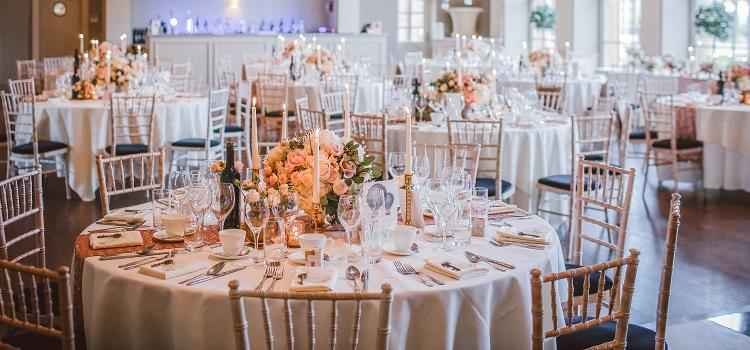 Questions to ask hotel wedding venues before booking
Which elements of the wedding can be personalised
Are there any restrictions on wedding suppliers, entertainment and decorations
How bedrooms can be block reserved for guests
How will the wedding celebrations be separated away from the rest of the hotel and kept private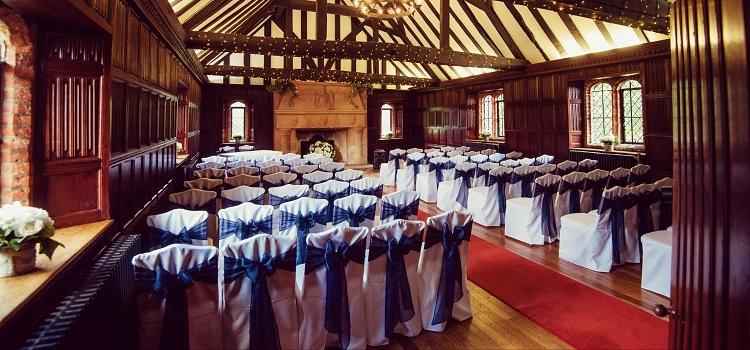 Reasons to pick a castle wedding venue
Castles are historical and picturesque venues, which provide an instant wow factor: These venues are memorable and are a romantic place to revisit for anniversaries. Well-oiled castle wedding venues also often have wedding packages, expert co-ordinators and in-house services, which can significantly ease planning.
What to consider when choosing a castle wedding venue
Castle wedding reception venues come at a premium and get booked up well in advance: Couples considering a castle wedding reception should make sure that they are given upfront costs and venue availability. Due to the historical significance of these venues, there are often tight restrictions on entertainment, accommodation and catering choices, so it is worth asking a lot of initial questions when taking a tour.
Related articles: booking a wedding Venue - which season to get married weekday vs weekend weddings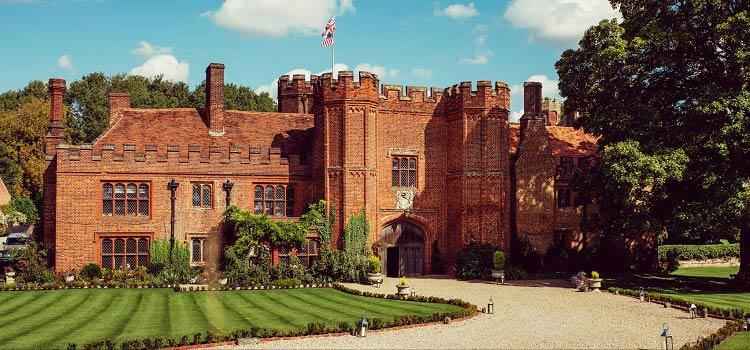 Questions to ask castle venues before booking
Decorating rules/any restrictions
Will you have exclusivity or will there be other weddings on the same day
Are there any noise or entertainment restrictions
How is temperature regulated indoors
Wedding package options and costs (including VAT)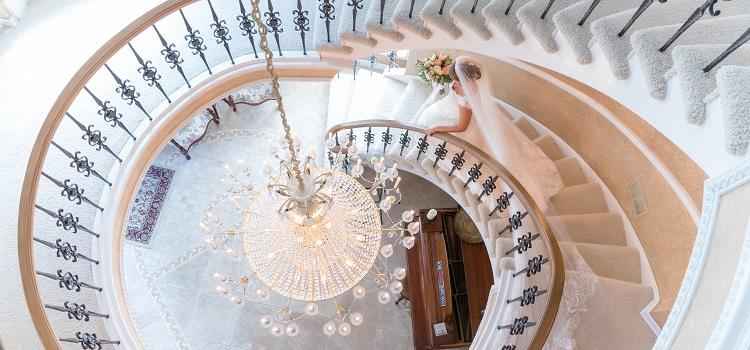 Reasons to pick your home as a wedding reception venue
Having your wedding reception at home can significantly reduce costs and ensure that your celebrations are precisely how you have envisaged them to be. Holding a wedding reception at home is a good option for couples with connections within the industry or those with enough land for a marquee. Home venues ensure an extra personal touch to the day and will make guests feel instantly relaxed.
Things to consider before choosing a home wedding venue
This type of venue will require a lot of organisation, and unless you have lots of time, it is worth investing in an independent wedding planner. The additional coordination of suppliers and the aftermath of packing up can exhaust energy and drain money too if it is not planned well. Couples considering this option should also really think about the amenities for guests, such as; toilets, parking, quiet spaces and space indoors in case of bad weather.
Popular articles: finding a photographer wedding dress shopping catering options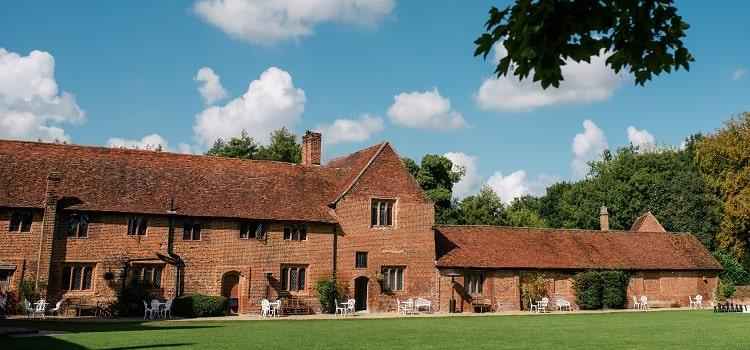 Questions to consider before choosing a home wedding reception
How will you cater to adverse weather conditions
How much all the individual items will cost vs hiring a venue
Do you have the time to invest in planning or will you need to hire a wedding planner
Next step: finding a venue