Bridesmaid thank you gifts
It is a right of passage to get your bridesmaids a small gift that shows your appreciation of them and their special role in your wedding. Scroll down for bridesmaid thank you gift ideas to suit all budgets.
Related articles: bridesmaids dresses
bridal party gifts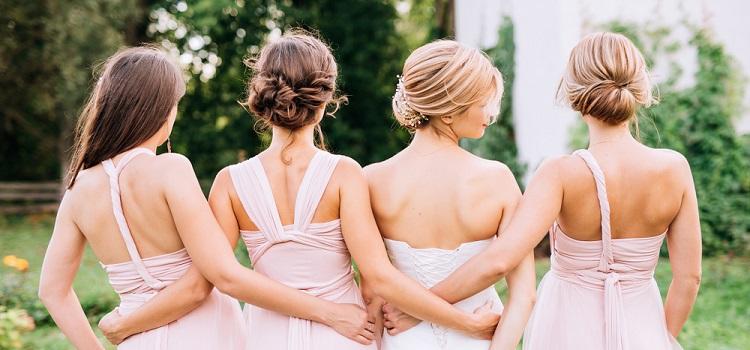 How much should you spend on bridesmaids gifts?
As an approximate gauge, most brides spend between £15 and £35 ($20 - $40) per bridesmaid: You may also want to increase or decrease this amount depending on the number of bridesmaids you are having. In the UK, gifts can be even smaller as the bride often pays for the bridesmaid dresses. The aim is to get a gift that is thoughtful but not excessively pricey.
Bridesmaid thank you gift ideas
Below are the most popular jewellery, accessory and personalised bridesmaid gift ideas, which will suit all budgets and bridesmaid tastes.
Bridesmaid jewellery gift ideas
Delicate earrings to wear on the day – these can be either studs or earrings that drop but should have a little sparkle. Avoid getting earrings that are too cheap as you want to ensure that they will last beyond the day and will not discolour. When picking earrings, try to keep to one style all the girls will love or get pairs that will complement each girl's style.
Bracelets – a fine silver, initial or glitzy bracelet is a popular choice as it can be worn at any time. If opting for bridesmaid bracelets, it is recommended to go with a named brand or check the quality of the metal used. With bracelets, it is recommended to get the same style for all of the girls or one slightly different for your maid of honour.
Pendant necklaces – in general quality necklaces will be too expensive for a bridesmaid gift, but a slightly cheaper option is to select a pendant necklace, which has each bridesmaid's name or initial on it.
Related articles: bridal party gifts bridesmaids dresses groomsmen suits bridal jewellery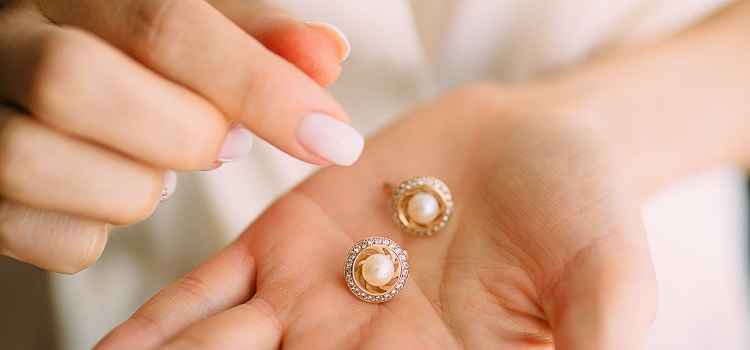 Bridesmaid accessory gift ideas
A glitzy clutch - a small clutch or handbag is a useful item that will get re-used all the time for special occasions as a lasting reminder of your friendship
Travel wrap or shawl - a cotton or silky wrap will be a useful gift for autumnal or spring weddings. Try to get this in a colour that your bridesmaids adore so it will be worn after your wedding.
Ballerina pumps - buying each girl a pair of pretty flats will show that you have thought about their comfort all day and these shoes will be a useful addition to any wardrobe
Dressing gown - if opting for dressing gowns, give these the night before and make sure that they are pretty and re-useable. It is wise to stick away from any tacky embellishments.
Personalised bridesmaid gift ideas
A framed photo of you both - try to find a picture of a moment that you both treasure together and either get some wording engraved or pick a frame that will suit her style.
Necklace with her initial - an initial pendant is a perfect girlfriend gift that your bridesmaids can wear anytime.
Personalised compact mirror - a compact engraved with a personalised message or including your bridesmaids' nicknames will be a useful gift.
Related articles: who to invite
wedding dress shopping bridal party gifts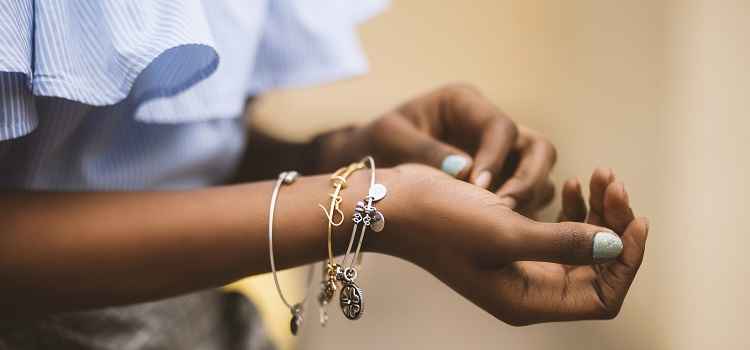 Where to shop for bridesmaid thank you gifts
There are no end of woman's accessory and gift shops, but if you are undecided what to get it is wise to go to shops with a wide range of items.
For stationary and keepsakes it is worth visiting; Typo, Paperchase or Oliver Bonas.
For accessories it is worth visiting; TK Maxx or Debenhams.
For jewellery, it is worth visiting; Accessorise or John Lewis.
For pamper gifts it is worth visiting; The Body Shop or Lush.
Where to get bridesmaids gifts online
Etsy has a lot of unique sellers who specialise in personalised gifts and packaging that will ensure your bridesmaids feel special. If opting for an Etsy product, check the reviews of the seller, postage costs and timescales for delivery before ordering.
Getting personal is a good option for cheaper personalised gifts that come directly from other businesses rather than being made to order. If opting for a product from Getting Personal, do a google search on the item to check independent reviews first.
Related articles: bridesmaids dresses
mother of the bride dresses bridal party gifts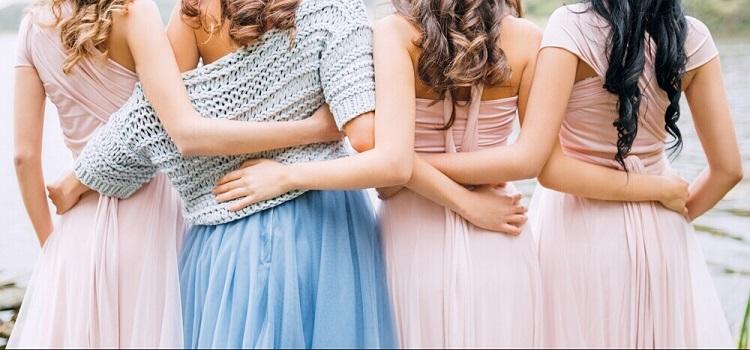 When to give bridesmaids their gifts
To ensure that your bridesmaids get time to appreciate your gift and potentially wear it on the day, it is a nice touch to give gifts in the morning/afternoon as you are getting ready. Aim to provide gifts once you are all dressed and together as this is a sweet moment for your wedding photographer to capture.
Next step: bridal party gifts