best free games for kittens
Below are some of the top free kitten games and fun toys that your kitten will adore without having to spend any money. This article covers high octane games to play with your kitten; some of these can also be left out on their own.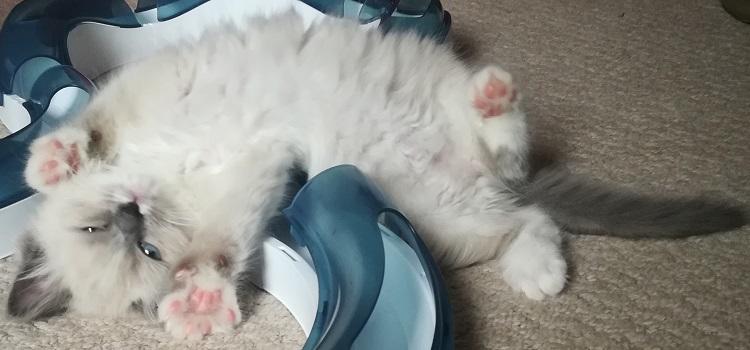 free kitten games: Ping pong in the bathtub
The best free game for a kitten with lots of energy is without doubt ping pong in the bathtub. All that is needed for these game of kitten chasing a ball for hours of fun is a secure bathtub and an old ping pong ball (or any small lightweight ball).
how to prepare for ping pong in the bathtub
To prepare for a ping pong kitten match, dry out your bathtub and ensure that the taps are fully turned off. Put the plug in and create a small step up to the bath (a bathroom bin works perfectly)
how to play ping pong in the bathtub
This game is best played when your kitten is in a hyperactive state. When first playing alway supervise your kitten and make sure they can exit the bath tube whenever they try to. It is vital that your kitten loves the game and does not become fearful of the bath tube.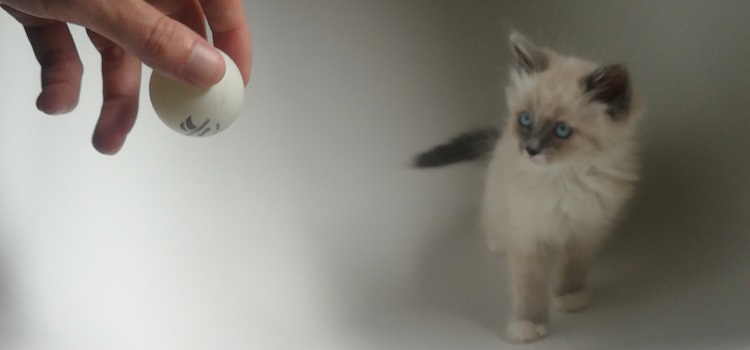 free kitten games: Staircase Belt dash
One of the best kitten games for that is guaranteed to use up some of that growth energy is a quick mad staircase dash with your favourite feline. All that is needed is an old belt, fabric coat belt or a tape measure. Make sure that this is not an item you regularly use as it will never quite look the same after a few games.
how to prepare for Staircase Belt dash
There is virtually no preparation needed: Ensure your kitten likes chasing your chosen item and has had time to sniff and scratch it.
how to play staircase belt dash
Hold the belt securely and run a few times around a room to get your kitten interested then run up to the mid-point on your stairs but continue the strap to the top and then bring it down again.
To ensure that your kitten associates the belt and not your feet with the game, it is vital to stay still and use your arms to run the belt up and down the stairs. Also, allow your playmate to get their prey occasionally, so the game is rewarding.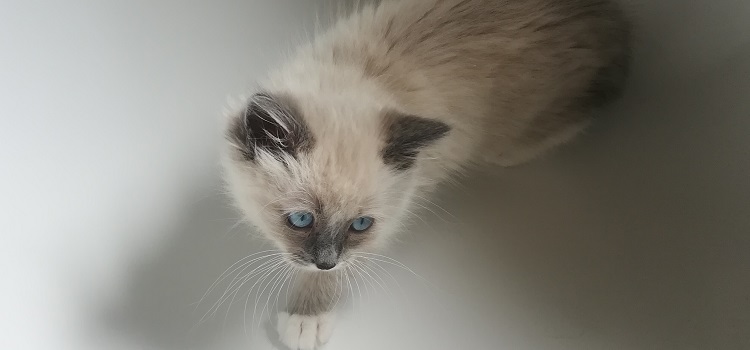 free kitten games: Aluminium foil crinkle football
Kittens adore different textures, sounds and moving objects and aluminium foil crinkle football will get them hunting, batting and dribbling around your kitchen floor: This is an excellent game for kittens to self entertain with, once the ball is initially moving.
how to prepare for aluminium foil crinkle football
Raid your kitchen supplies for aluminium foil, baking paper or just good old paper, roll a sheet into a sphere shape and test out that this will move slightly on its own.
how to play aluminium foil crinkle football
Get down low or sit on your kitchen floor, so your kitten is a similar level and then start batting the ball back and forth between your palms: You will notice that your kitten starts to follow the ball and will likely intercept to get the football match started. If your kitten isn't bold enough to intercept, try rolling the ball to them.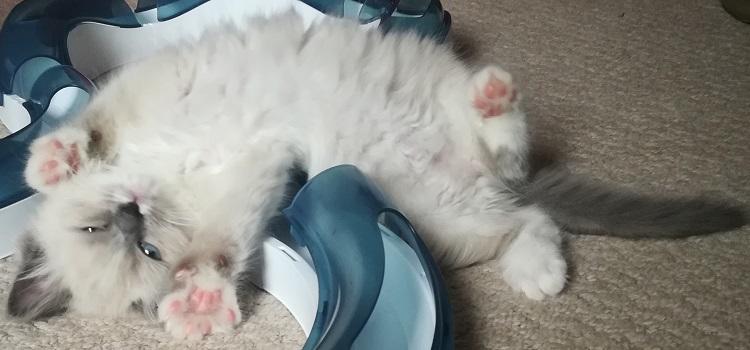 free kitten games: cardboard chew castle
The best free kitten toy for allowing your kitten to develop climbing, balance and exploring is a cardboard chew castle. This play toy also ensures that your kitten has a safe and secure box to return to in case of any mystery household noises that cause them to bolt.
how to prepare for cardboard chew castle
Creating a cardboard castle is guaranteed to be a fun activity for you too, so make this ordinary cardboard box as crazy as you like. Delivery and medium item boxes are perfect, but cereal and cat food boxes can be just as good if tapped together. Make sure to cut some holes and leave some cardboard flaps as extra interest points.
how to play cardboard chew castle
To ensure that your kitten adores their new cardboard creation, make sure to introduce them to it slowly in a game of chase or put it near their food or litter tray. Allow your kitten to explore freely and give them time: Do not put them in it or shut them in as this will create a fearful kitten.